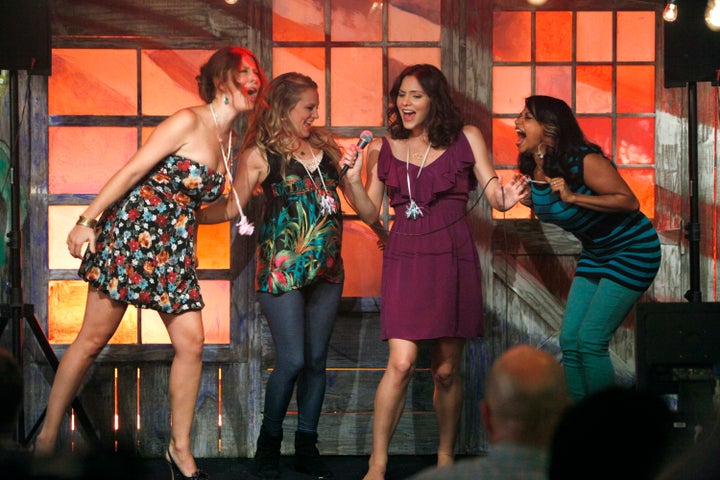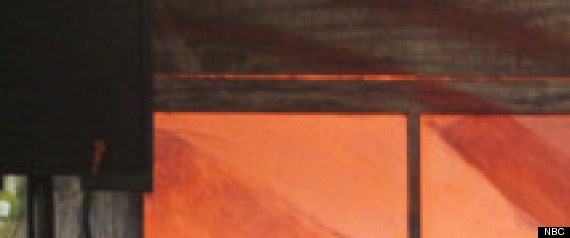 I really love "Smash." A lot. Like, I'd dramatically cry to the soundtrack of all their hits in its extremely brief run if it got canceled.
But -- yes, there's a but -- I'm begging, pleading, asking as politely as a public rant can be, please just skip Episode 3, titled "Enter Mr. DiMaggio" (Mon., Feb. 20, 10 p.m. EST on NBC).
Hear me out: I adored the pilot, and I've probably seen it 10 times without any signs of fatigue. Once critics received the second episode, I was actually nervous because I knew I was doing that thing, that thing where you've built something up so much, it can't possibly live up to it. But it did, for the most part. Note: Julia's (Debra Messing) son's pleas for an adopted little sister are not included in "the most part." I'm already over that storyline, but that's beside the point.
The point is that as annoyed as you might be with that strange little storyline, or scheming Ellis, or even who got the part of Marilyn, nothing will annoy you more than "Enter Mr. DiMaggio," and that legitimately worries me.
Ratings for the "Smash" premiere were amazing, meaning the show lived up to its name; week 2 ratings were not as hot, down over 30 percent from their premiere. Mind you, that's still 8.1 million viewers, but the hot new show that everyone had to see the Monday after the Super Bowl quickly turned into the #3 show of the night, behind both "Castle" and "Hawaii Five-0." Ouch.
That news gave me some pause when I watched the third episode and decided it should be skipped -- I in no way want ratings to plummet so much that NBC does something rash, as they've been known to do. But then I remembered how much stock they've put into this show, with an insane budget for promotion, and I reminded myself that it's not going anywhere ... at least not yet.
So I'm telling you not to watch an episode of a series I love, and I'm ready for the onslaught of hatred from people who might not even read past the headline, but will still call me an idiot in comments, on Twitter and likely in my inbox. (Gotta love our email addresses being so prominently displayed!)
Here's why: "Enter Mr. DiMaggio" is a very blah, very oddly paced episode in a series that's meant to be exciting, dramatic and full of can't-look-away moments. I've rolled my eyes at a few of our weekly eye-rolling moments, but nothing like this. (I stopped counting after eye roll #47.) I know there are always hiccups in the creative process of launching a show, but this is one hiccup some people might not recover from.
Episode 3 feels like a bad, softly lit, overacted after-school special. It's that bad. It's so bad, in fact, that even the return of Dylan and Becky Ann Baker as Karen's (Katharine McPhee) parents can't save it. In truth, their return might've ruined it. It's too soon for a "going home" episode, and I don't need a bad karaoke scene in a bad Iowa bar to remind me that Karen has real talent, or to make me angry that she didn't get the part. I need her to go on another audition, to meet with Eileen's (Anjelica Huston) Broadway producer ex, or to vanish altogether for a week.
The show made a conscious choice to give the part to Ivy (Megan Hilty) and this was the episode to let viewers see her in action, relishing the spotlight, even if only for a while. If that means barely seeing her crushed competition Karen for one episode, so be it. But NBC doesn't do "so be it." They have their "American Idol" darling McPhee, and they're going to use her, dammit. Somehow it seems like the directive became, "Viewers will want to see Karen doing even the most mundane things." And sorry, but that's not the case, especially not so early on in the series.
Episode 3 actually made me realize that the musical's casting choice was correct, that Ivy should've gotten the part, with or without sleeping with the director, and Karen is too green, too "light" in the resume as they say, to have pulled it off.
But it gets good again -- really, really good again -- in Episode 4, "The Cost of Art," which feels like a show I want to watch every week. We get Karen, Ivy and all the others back to work, and the drama returns. We know (OK, we think we know) that Karen will get her big break, as Marilyn or some other fabulous role we'll care about soon this season. So for now, tell us, show us, prove to us that she'll deserve it when it happens -- don't have her singing karaoke.
Now, if you're nervous that following my advice to skip the episode might be detrimental to this otherwise phenomenal show, you can make the smart, guilt-free choice: DVR it and put it on in the background when you're not paying attention, or when you leave the house and your pets need a TV-sitter. Ratings won't drop, and you'll be spared an hour of melodrama that NBC should be ashamed to call a "Smash."
I think the episode is almost wholly skippable, but here are a few things you might want to know -- or just laugh about -- before Episode 4, "The Cost of Art." Major spoilers ahead!
Ivy and Derek continue to hook up, though Ivy worries that it's more business than pleasure.
Eileen did her little drink in the face routine. Two more times.
Derek invites Karen to drinks and tells her: "There's a lot of changes coming fast" before saying she's got too much talent for the ensemble. He then utters what might be the most frustrating line of the night: "It could take five years for Marilyn to get to the stage, and a lot can happen in five years." Can you lay it on a little thicker? (You can, and he does in the next episode.)
Dev and Derek meet and have a British-off, Oxford vs. Cambridge, etc., etc., blah.
Michael Swift (Will Chase) makes his first appearance as their potential Joe DiMaggio, and we learn that he has a past with Julia (Debra Messing). We also learn that he's got a wife and son he loves, so he's torn. (We get it.) But first we have to sit through his performance of Bruno Mars' song "Grenade" in another off-Broadway musical, and it's not great.
Ellis continues to be super sketchy, going so far as to steal Julia's notebook. Oh and supposedly he's straight. Right. And he gets super sassy with Julia. And he overhears Julia telling Tom about her affair with Michael. Ellis knows all!
Julia and Tom can't stop obsessing over Marilyn and Joe DiMaggio wanting a simple life. There's a musical number there, but it's not amazing. I'd be OK if it's one of those we never see again.
Karen's friends in Iowa are horrible, one-note characters who all call her "Broadway," and they convince her to sing Gretchen Wilson's "Redneck Woman," barefoot in a karaoke bar. (Seriously why is she barefoot?) And that's one of only two numbers for the night. Sad.
Karen's dad gives her money, so if she quits that coffee shop gig entirely, that's how she's living off the $200 a week from the "Marilyn: The Musical" workshop.
Beyond all that nonsense, rest assured knowing that Episode 4 comes back with the glitz, the glamor and the pizzazz that we're tuning in to see.