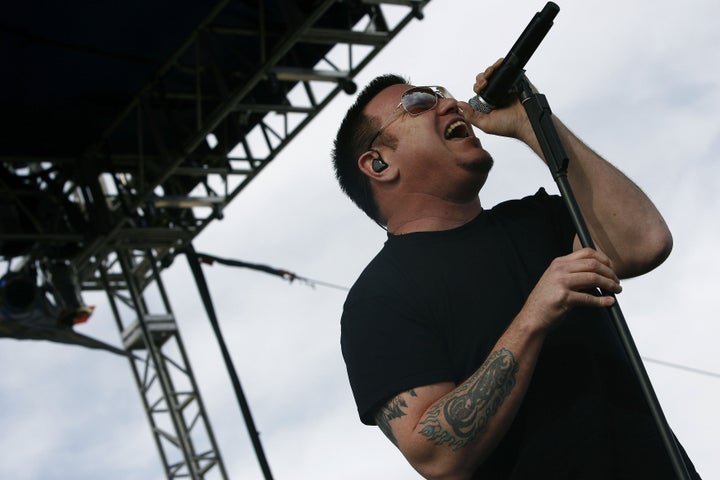 It's official; Smash Mouth will eat the eggs.
The campaign to get the rockers to eat 24 eggs in one sitting started on Something Awful where writer Jon Hendren begged for Smash Mouth to eat eggs on camera. Fans of the idea took the the Internet, creating parody videos and twitter campaigns until the band agreed to eat the eggs as soon as $10,000 was raised for St. Judes. The Internet complied and within a week more than enough money was raised to complete the stunt.
Steve Harwell, the lead singer who will be eating the eggs, told HuffPost that he originally thought the campaign was a joke that would go away but that after getting flooded with so many responses he realized it would be a great way to raise funds for charity.
"I'm also a big reality TV fan and I love all the food shows especially 'Man vs. Food' so this intrigued me in that way also," he said.
As for a chef for the eggs, Harwell wants to ask his friend and celebrity chef Guy Fieri to take a stab at preparing the eggs. It's all within the original stipulation of the joke, that Smash Mouth can eat the eggs any way they like.
I'm somewhat amazed that this snowballed the way it did, but then again, the thought of the guy from Smash Mouth stuffing his head full of dozens of eggs is too tempting to ignore," organizer Hendren told HuffPost previously in an email.
Popular in the Community