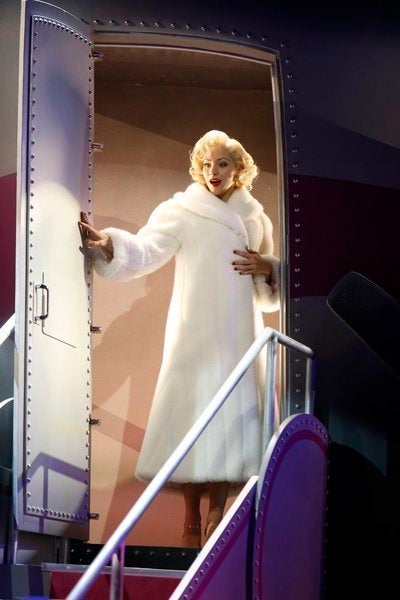 "Smash" had a wonderful pilot. It was well-paced and had just the right amount of story and musical numbers. There was a ton of buzz around it after press saw the pilot back in May 2011. Yes, May 2011. It made sense that NBC decided to hold the show until midseason so the writers could refine the story and so all the original songs could be massaged into greatness -- the majority of those songs are so good. But ultimately, that delay hurt the show.
"Smash" debuted almost a year after initial screenings and because the majority of the show was produced in a bubble, the creators had no idea what would click and what wouldn't with the viewers. During the lag, there was heaps of promotion from the network and the press and with all the hype came backlash, which is expected. Eventually, this all lead to that wonderful hate-watching so many viewers indulged in. Heck, I got in on it too. Some of the first season was so bad it was great to watch and make fun of. There were even more problems behind the scenes, many of which have been detailed across various outlets. This one from BuzzFeed, while full of anonymous sources, paints what seems to be an accurate picture of the turmoil behind the scenes of Season 1.
Throughout its first season, "Smash" had relatively OK numbers ... at least by NBC standards. Its renewal wasn't much of a surprise and after that finale, I was back in. OK, really after the finale song, "Don't Forget Me," I was back in. Never underestimate the power of Katharine McPhee's voice to sway a gay man. The musical numbers are often the saving grace of the show. I'm quick to go on iTunes and purchase the songs, but often times, the show only gives us one grand musical number.
The first season ended in May and again, viewers were forced to wait nine months for new episodes. "Smash" was stripped of its musical powerhouse lead-in "The Voice" and shuffled off to Tuesdays at 10 p.m. on NBC. The wait time has been "Smash's" biggest enemy. There is no way to keep momentum going. Yes, the show needs time to create those musical numbers that are the best part of watching. If "Smash" was done in a cable model and had 8-10 episodes, the show would have had to reel in the absurd subplots, basically trim all the unnecessary fat that everybody complained about. There would have never been the Dev affair subplot, so much Ellis scheming, Leo, adoption, affairs and everything else viewers loved to hate.
When it returned with low-rated new comedies "Go On" and "The New Normal" as its lead-ins, "Smash" poked fun at all its drama. Debra Messing's character was originally written by series creator Theresa Rebeck to be her, so once she left and all the stories about what a nightmare she supposedly was leaked, the writers took pot shots and made several *wink wink nudge nudge* references at itself. It was a sign that "Smash" maybe wasn't going to take itself so seriously and embrace the absurdity.
Yet things didn't change under the leadership of new showrunner Josh Safran and his new team of writers. "Smash" is still sloppy, over the top in a bad way and perhaps too ambitious for its own good. We have Ivy Lynn (Megan Hilty, one of the bright spots in a show full of laughable performances from stage and screen veterans) starring in a new show, Karen (Katharine McPhee) developing a new musical while also starring in a show, and some new, very flat, one-dimensional characters. Yep, new, younger characters were added in Season 2 and have only brought it down. In between all that, there's drama with the writers, producers, random forced romance and fantasy musical numbers peppered throughout. I'm all for lavish musical numbers that are really just dreams/what the characters are feeling, but "Smash" is trying to be everything -- the romance, the drama, the comedy -- and it's only accomplishing being bad. "Smash" is often jamming half a dozen storylines at viewers about characters the audience is just expected to care about even though they've never really been properly developed. The efforts to retool the show have only backfired, but because the show is already filming what will likely be the series finale, there's no way to really change what's not working.
"Must see TV" should be because the show is good, not because it's a train wreck you can't look away from. "Smash" was never able to:
Keep up the drama/pace set by the pilot. Thank the whole "Ivy is Marilyn. No Karen is Marilyn. No, it's Ivy. Nope, Karen. Or is it ..." that continues to plague the series.
Fully embrace the absurdity once it realized it wasn't living up to the drama promised.
Define its characters in realistic manner that respected the viewer.
All that said, I'll be watching. Call me loyal, a glutton for punishment, or whatever else you want, but for every five eye rolls, there's at least one great "Wow!" musical number to offset them.
Is there a 4, 5, 6? Tell me, where do you think "Smash" faltered?
"Smash" airs Tuesdays at 10 p.m. EST on NBC.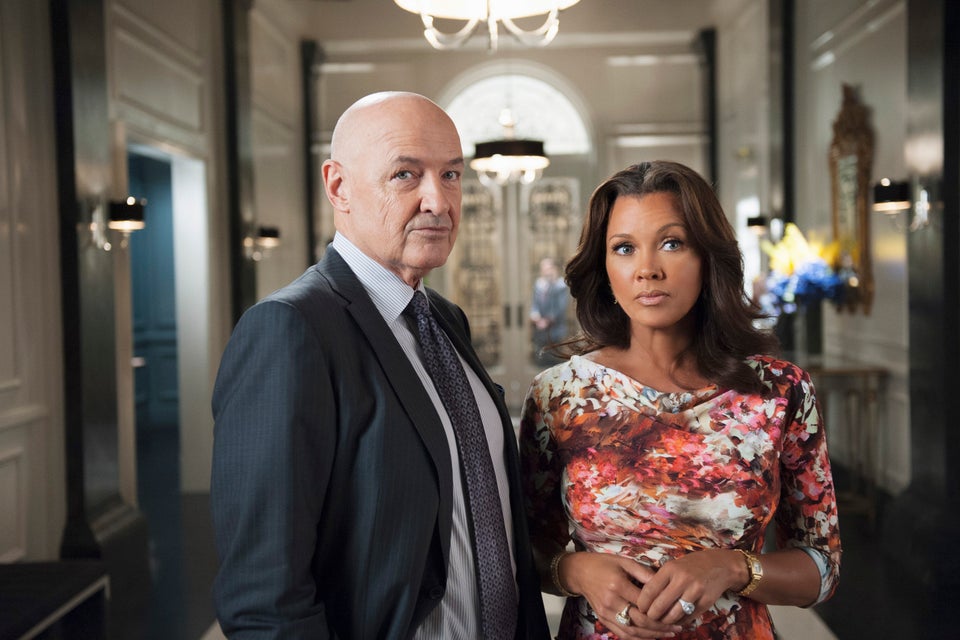 2013 Renewal Index: Canceled, Renewed & On The Bubble Shows
Popular in the Community