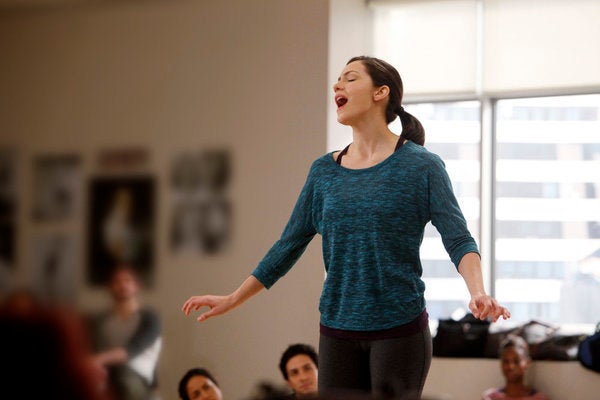 "Actually, I'm moving on," she said. "I have other things to do. I feel like it is what it is and I'm really proud of the work I did, and it was time to do some other stuff," which includes a play and a novel for Random House.
"Smash" tells the story of the behind-the-scenes drama of the making of a Broadway musical. The show, which stars Debra Messing, Megan Hilty, Katharine McPhee and Anjelica Huston, debuted to 11.4 million viewers. However, since the premiere, the show has slipped in the Nielsen ratings with 5.3 million viewers tuning in for the most recent episode on April 30.
"The first season, the plan is to take 'Marilyn' all the way to an out-of-town tryout, so it's her first really public presentation. And then the second season -- if we're lucky enough to get there -- would be 'Marilyn' comes to Broadway," she said. "How does 'Marilyn' fare in New York?"
No word on whether that's still the trajectory for Season 2 with Rebeck out.
"Smash" airs on Mondays at 10 p.m. ET on NBC.
Related
Popular in the Community