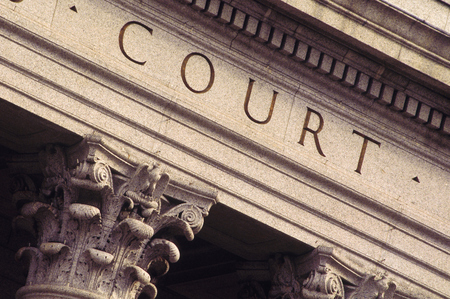 Female lawyers have seemingly overcome systematic exclusion, but many still struggle with stress, influence and power as they are paid less and do more on average per week in terms of work (domestic and professional) than men.
In light of women's entrance into the male-dominated profession of law, women report several frustrations, including a lack of networking opportunities, less desirable cases and bias and rudeness in the courtroom.
The glass ceiling -- a metaphor describing hidden barriers that prevent individuals from advancing upward in their positions -- exist for many female lawyers.
"I regularly encounter people who believe that because there may be de jure gender equality there is de facto gender equity. The glass ceiling is real and it persists to this day," reveals the Honorable Elizabeth Ann Kronk Warner, who serves as the Director of the Tribal Law & Government Center at the University of Kansas School of Law.
Women in the law remain underrepresented in positions of status (partner), job security, and economic reward. Some of the country's largest law firms have no women on their governing committees.
Maria Vathis is an attorney with a broad range of experience defending corporate clients in complex business litigation matters, insurance coverage and class actions. Ms. Vathis succinctly outlines the solution to obstacles facing women in the legal profession:
New lawyers need to make sure they receive opportunities to shine and develop their skills. Women must remember their worth and ask for what they want. As little girls, we are not typically taught this skill, but it is critical to our advancement in the professional world.
Female attorneys fight damaging stereotypes. Katherine González-Valentín is a Capital Partner and Chair of the Labor and Employment Law Department at a law firm located in San Juan, Puerto Rico. She estimates that having less family obligations generally means you are expected to put in more hours and be more available for work assignments. On the other hand, being a mother presumes you will not want to stay late in the office "even though," notes Ms. González-Valentín, "you aspire to be a partner and were the first person in the office and the last to enter billable hours after working from home."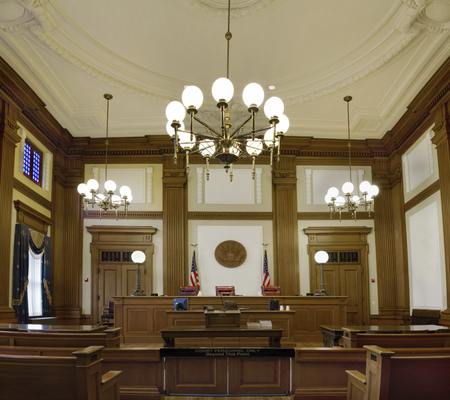 Colonel Michelle Hernández de Fraley (Ret.) was the first Puerto Rican woman to graduate from the United States Military Academy at West Point, and she presents an original way of using the glass ceiling to one's advantage: Learn the rules, get to know the participants, follow instructions and persevere (and prosper) by being the Most Valuable Player.
It may be highly advantageous to understand a future employer's expectations regarding billable hours, work schedule, nature of assignments and the effort the employer makes to promote females to top leadership positions to determine if one can fit the mold and then, perhaps, break it.
The course of true gender equality never did run smooth, which is why we need bar associations, law schools, law firms, legal alumni programs, and other organizations to create access to the same education as well as networking and business opportunities that exist in the male world. The Federal Bar Association's Women in the Law Conference is one such annual event where female practitioners, judges and academics investigate and report on the status of women in the legal profession while celebrating women's progress and empowering them to continue to succeed. The glass ceiling does not have to remain infuriatingly shatterproof.
The strategy for reform is simple. There must be mentoring and teamwork programs; egalitarian leadership; an examination of the gender gap problem; an exchange of ideas to influence legal culture; and pragmatic plans to facilitate growth and retention of female talent. Analysis and study are powerful tools that will advance women in the law and help smash the glass ceiling.
Calling all HuffPost superfans!
Sign up for membership to become a founding member and help shape HuffPost's next chapter