Sorry, Benedict Cumberbatch. Ya just got burnt.
For one of his last interviews on "The Colbert Report," host Stephen Colbert invited the great and powerful Smaug, best known for his work in "The Hobbit" movies, to the show. The fact that both Colbert and Smaug are "fiscal conservatives who sleep on giant piles of money" must have put the dragon at ease because he was completely comfortable calling out everyone from Khaleesi's "rat-lizards" on "Game of Thrones" to that "hack" Cumberbatch, which is kind of harsh considering that "hack" voices him. At one point during his rant, Smaug even quotes Daniel Day-Lewis. (Seriously, who knew dragons had such an affinity for milkshakes?)
Colbert has already announced his last week of guests on the show, but it'll be hard for anything to top this interview, which, needless to say, was straight up fire.
"The Colbert Report" airs its final episode Thursday, Dec. 18.
Before You Go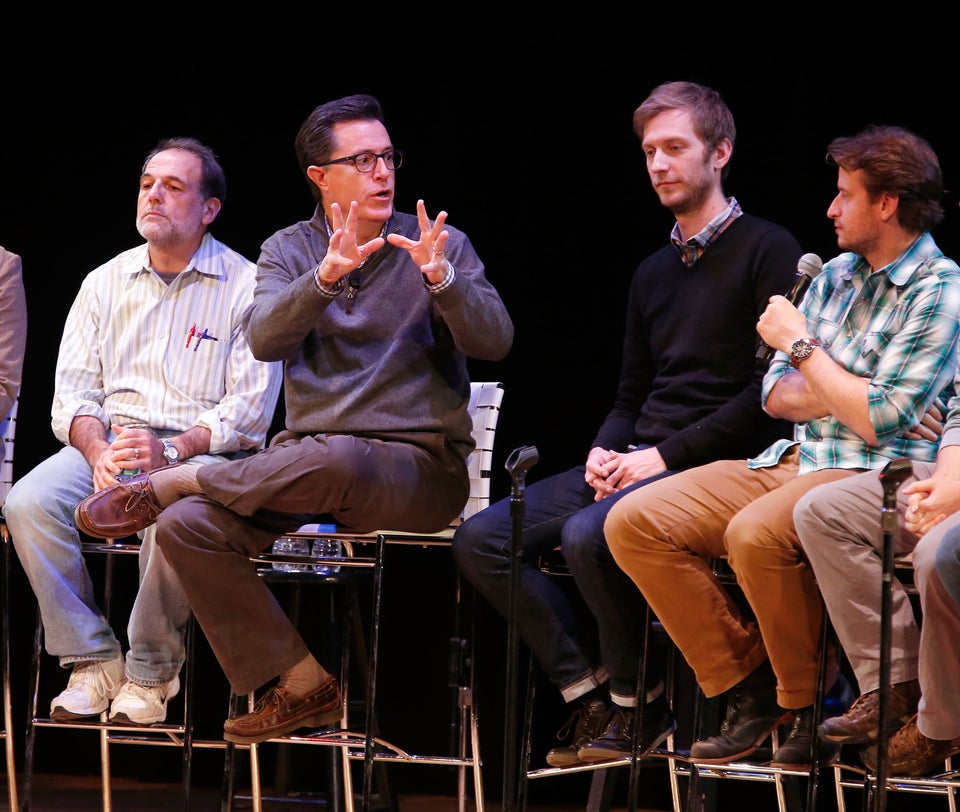 Behind 'The Colbert Report'