These two rescue pit bulls are just like any best friends -- inseparable, loyal and sure to ham it up in front of the camera.
Mike Coffey tells HuffPost that he and his wife, Brandi, adopted blue-eyed Flex Pride about two and a half years ago.
Coffey happened to stumble on the big guy's adoption listing one Friday night, when Brandi was asleep in their St. Louis-area home, and "I did what any guy would do," he says. "I got on the internet and looked up Petfinder."
In the ensuing years, Flex -- who'd first been discovered wandering the streets of Chicago -- has become "my best buddy and even stood with me as one of my best men at my wedding," Coffey says. "Flex showed us what a pit bull is like and I have loved the breed since then."
Keva Joy, the big kisser, joined the family more recently, "at a pretty low time in life," says Coffey. "We had two fur-kids pass away in 13 days. Brandi and I were devastated. It was the first time I ever had to deal with this -- but Flex was so sad as well. He completely shut down. He was not himself at all. He needed a buddy."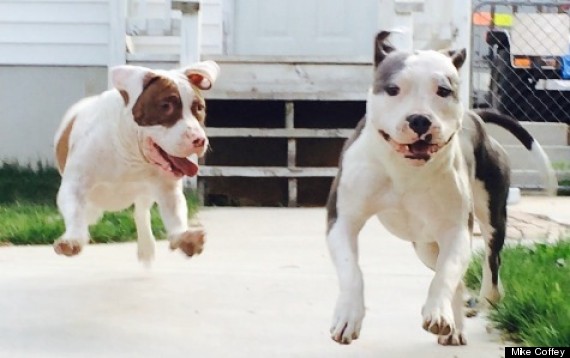 Keva (right) with Claude, one of the Coffeys' foster dogs. Photo credit: Mike Coffey
This was about nine months ago. The Coffeys soon met Keva through a rescue group that took in the affectionate pit bull after she was found alone in Kansas City -- and as soon as they saw her, it was clear that Keva was the buddy Flex needed.
"She ran right at you and immediately kissed you all over, only stopping long enough to smile, then start kissing you again," Coffey says. "We brought her home and Flex took to her right away. She brought him out of his funk. More importantly, she made our family whole again."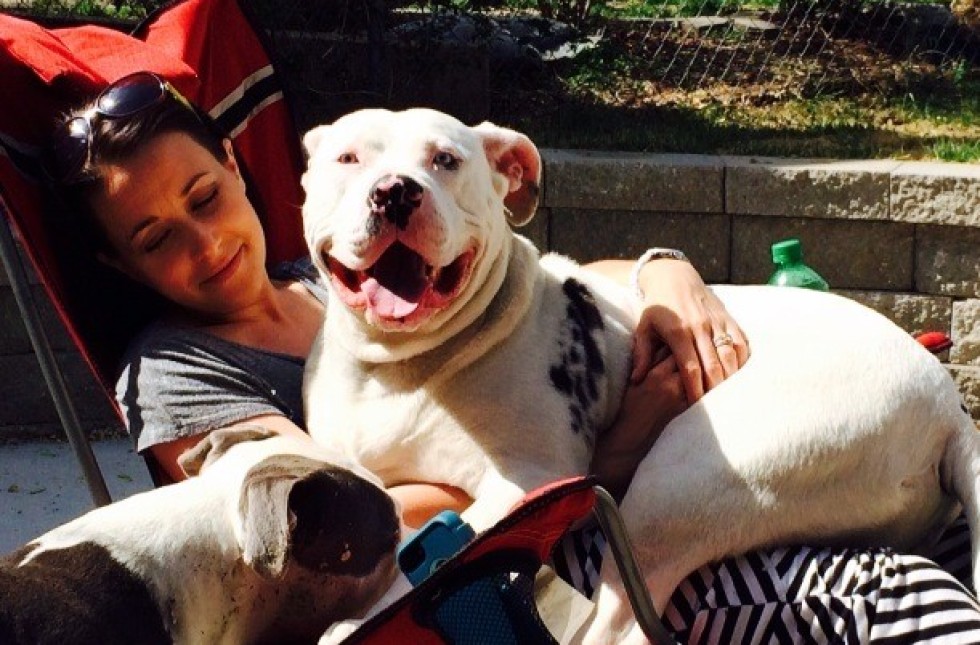 Aw, a tender moment in the sunshine. Photo credit: Mike Coffey
And through all that, Coffey says, he has discovered new meaning in his own life.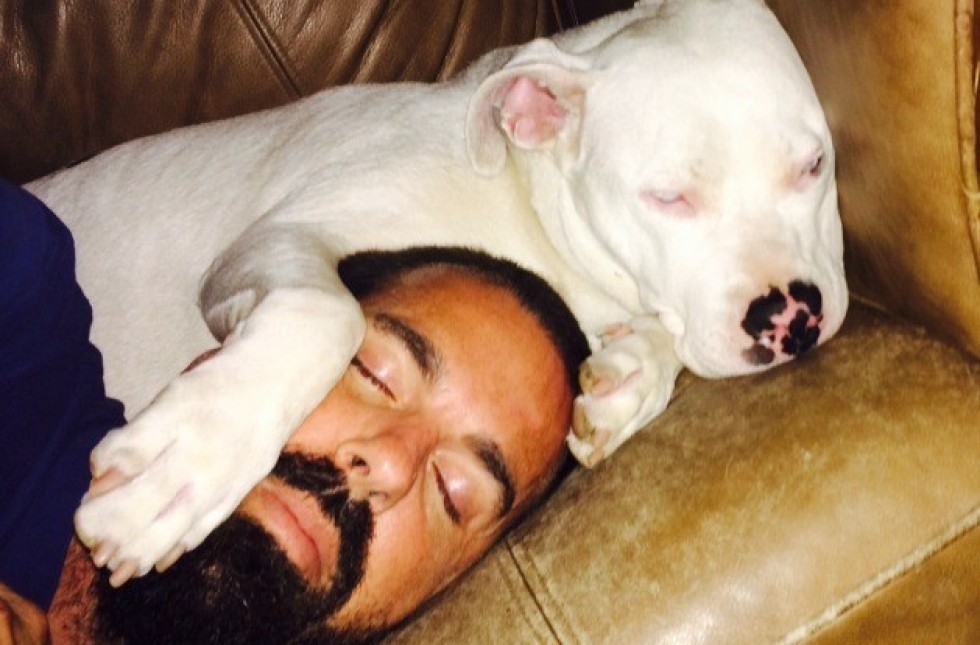 Mike Coffey snuggles up with Flex Pride. Photo credit: Mike Coffey
"Rescue is full of hard times for sure, yet it is the most rewarding thing we do," he says. "I, personally, had wondered for a long time what I was meant to do. It wasn't a certain job. I wasn't here to save the world. I am here to help those animals who can't help themselves."
Did a dog change your life? Have another animal story to share? Get in touch at arin.greenwood@huffingtonpost.com!
Related
Before You Go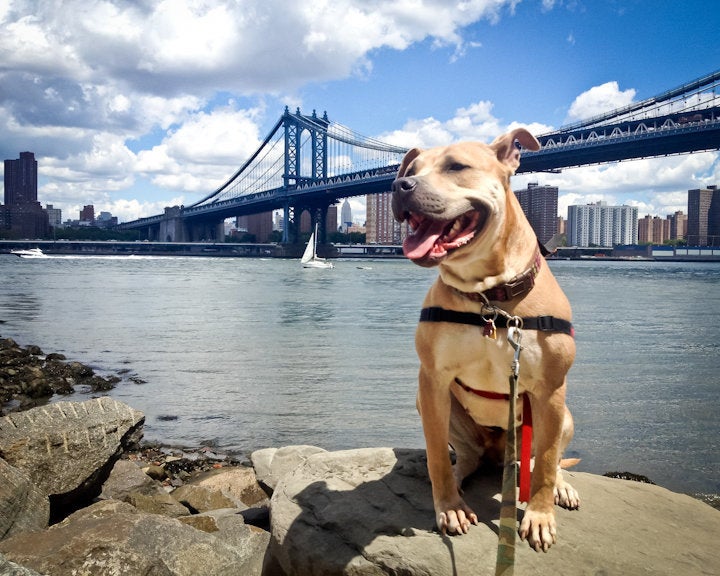 75 NY-Area Pit Bulls Looking For Forever Homes
Popular in the Community