This lemon shark's got a smile so wide that he resembles Bruce, the shark trying so hard to kick his fish habit in "Finding Nemo."
Maybe he needs to repeat the Fish-Friendly Sharks motto:
"I am a nice shark, not a mindless eating machine. If I am to change this image, I must first change myself. Fish are friends, not food."
While the lemon shark is, like most sharks, a predator that eats fish, rays, other sharks and even careless birds, it needs no such reminder when it comes to dealing with people. Caters News Agency said it's known as one of the friendliest sharks in the ocean for divers.
"Since it appears as the shark is smiling, it made me smile," diver Kenneth "Wayne" MacWilliams, who snapped the photo, told Caters.
MacWilliams snapped the photo in February while diving with Emerald Charters, which is based in Jupiter, Florida.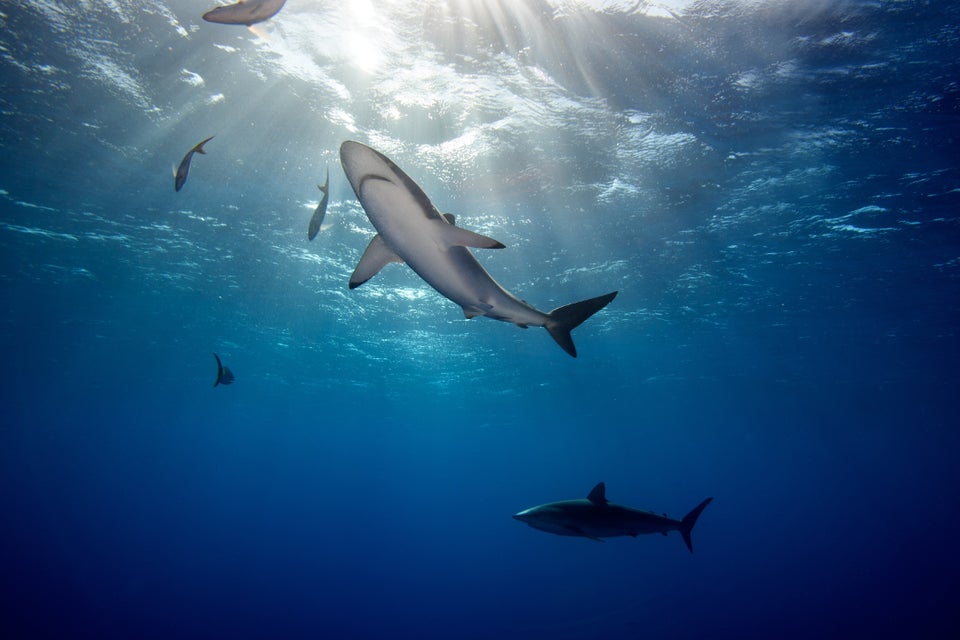 The Beauty Of Sharks
Popular in the Community