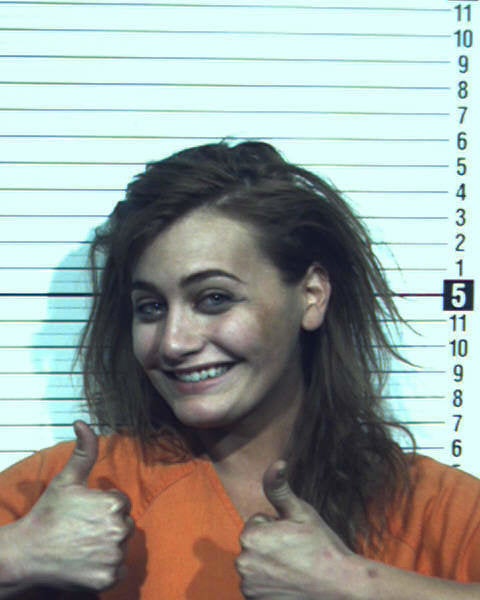 Sometimes an orange jumpsuit really accentuates a person's smile.
Take, for example, Arizona's Michelle Watson. As you can see in her mugshot, the 24-year-old is beaming despite having just been charged with aggravated assault on a police officer, resisting arrest, and driving under the influence.
Police detained Watson Thursday evening after witnesses reported that she drove her White Honda Civic on the sidewalk and ran over the curb numerous times, ABC News reports.
A police report documenting the situation describes a struggle between officers and Watson, specifically pointing to one cheap shot from the suspect.
"Watson was wearing a purse which was draped over her shoulder. Officer Wing attempted to remove the purse. When doing so, Watson, using her right knee, struck Officer Wing in the crotch. Watson was then taken to the ground and placed in handcuffs. Watson refused to get up and had to be carried to Officer Wing's patrol vehicle, #1317."
Watson also used profane language, at one point allegedly telling an approaching police officer, "I don't have to walk f***ing anywhere," according to The Smoking Gun.
Check out more happy mugshots from the Huffington Post: