A married high school science teacher is facing felony charges after being accused of having sexual relations with a student ― but it appears to be her smiling mug shot that's creating the most buzz.
Police arrested Sarah Fowlkes, 27, Monday after she was accused of having sexual contact with the 17-year-old boy, who attends Lockhart High School, near Austin, Texas, the Houston Chronicle reported.
"You've got a young lady who was arrested on the statement of a 17-year-old kid with no corroborating evidence," Attorney Jason Nassour told the Dallas-Fort Worth station.
"This isn't a guilty person sitting there like they just got caught. When everything's fleshed out it won't be as it appears." 
Fowlkes taught anatomy and physiology at the school, according to her school district, which announced her suspension in a statement on Monday. The school had employed her since 2014, it added.
The decision to suspend her followed school administrators on Friday receiving a report about allegations of her having relations with the teen in person and via electronic messages. Local authorities, including Child Protective Services, were promptly contacted, the district said.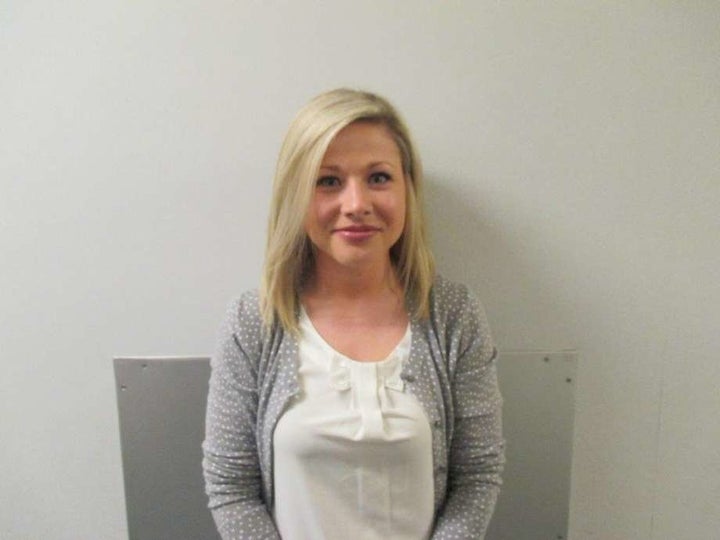 "On behalf of the district and Board of Trustees, I want to assure parents we do not tolerate this kind of behavior and are fully cooperating with law enforcement and CPS," District Superintendent Susan Bohn said in a statement. "We will always take swift action to make sure concerns are properly investigated and actions taken to ensure student safety."
Bohn further encouraged any student or parent with information about the situation to contact local police.
"I have very high expectations of myself as a teacher as well as of my students and I hope that this will be a formula for achievement," her personal note read. "I want this to be an enjoyable year for all of my students but also a productive, challenging and encouraging year with success for everyone."
Fowlkes has reportedly been married since 2013 and was photographed celebrating her birthday with her husband at a restaurant on the night before her arrest, The New York Post reported.
A request for comment from Fowlkes was not immediately returned.
REAL LIFE. REAL NEWS. REAL VOICES.
Help us tell more of the stories that matter from voices that too often remain unheard.
BEFORE YOU GO
PHOTO GALLERY
Teacher-Student Sex Abuse Cases