Famed steakhouse Smith & Wollensky is offering a novel payment plan: steak for stock.
The restaurant has in ad in today's New York Times Business section offering to
swap all NYSE and NASDAQ stock certificates (priced at the close of business) for our USDA Prime, dry aged steaks at both lunch and dinner.
Since many Wall Street firms are giving bonuses in stock, the ad claims that the restaurant is just doing its part in getting that money "back into the city's economy."
And for those unlucky GM-shareholders (last traded at $0.61), don't worry -- they'll even take that off your hands.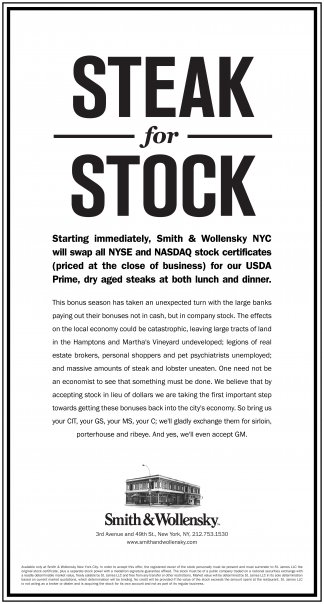 Popular in the Community