One of China's largest food conglomerates on Wednesday announced a $4.7 billion purchase of Smithfield Foods, the biggest pork producer in the United States, prompting food-safety advocates to warn of potential dangers to American consumers' health.
The proposed deal -- the largest Chinese takeover of an American firm in history -- would put Smithfield in the hands of Shuanghui International, a company based in the central Chinese province of Henan.
Two years ago, Shuanghui was embroiled in a food-safety scandal at home, eventually admitting it had blended a banned, carcinogenic additive into its pig feed. No deaths resulted from the tainted feed, and the company publicly apologized and closed down the plant that made the product.
But Elisabeth Holmes, a staff attorney at the nonprofit Center for Food Safety, said her group was encouraging the public to oppose the deal between Shuanghui and Smithfield over health concerns.
"This company, through lack of oversight, caused one of the largest food scandals in China," she said. "The practices of this company in terms of what it allows and what its priorities are, it's certainly going to affect the U.S. operation. What's the standard going to be?"
Executives at both Shuanghui and Smithfield asserted that they have no plans to alter operations at Smithfield's existing American plants. They said Smithfield would continue operating as an independent business, free of changes to its management structure, labor arrangements or safety standards.
"We like it the way it is," said Shuanghui's managing director, Zhijun Yang, during a conference call with analysts Wednesday morning. "We will not try to change the company, the leaders, the products. We want it to be the same, but better."
Smithfield chief executive C. Larry Pope echoed those remarks.
"There will be no impact on how we do business operationally in America as a result of this transaction," he said.
In years past, high-profile takeovers of American companies by Chinese firms have tended to snag on claims that national security interests could be compromised. Such concerns scuttled a bid by a state-owned Chinese oil company CNOOC Ltd. to take over Unocal in 2005.
Lenovo successfully purchased the laptop-making arm of IBM that same year, but only after a review by the Committee on Foreign Investment in the U.S., an inter-agency body that has the authority to nix buyouts by foreign companies.
The Smithfield-Shuanghui deal also is expected to face a CFIUS review, the companies said, though it seems little more than a formality: Pork may be beloved, but it exists in ample supply and its production does not amount to a key component of war-making or surveillance, nor is it a likely focus of terrorism.
But some food-safety advocates suggested that placing much of the American pork supply in the hands of a company that has proven prone to dangerous mishaps at best and malevolent short-cutting at worst could indeed jeopardize American lives.
"It's clear with a number of crises that we've had on the food-safety front -- from human food to dog food to milk -- that Chinese food producers seem inherently unable to follow regulations," Holmes said.
Smithfield executives emphasized that the deal has nothing to do with bringing Chinese products to the American table. Rather, it's about tapping American producers to satisfy growing demands for meat in China, where the ranks of the middle class have been growing faster than anywhere else on Earth.
"This is not a strategy to import Chinese pork into the United States," Pope said. "This is exporting America to the world."
Rick Quinn, a principal at FDAImports.com, a regulatory consultant that helps Chinese food producers navigate U.S. food-safety rules, said the two companies should have little difficulty satisfying American regulators.
"You can expect the usual suspects to come out and attack the merger as a blow to U.S. food safety," he said. "They're ideological blowhards and they have constituents. But Shuanghui is not stupid. They're not going to buy a $7 billion target and screw with stuff from the food-safety standards view."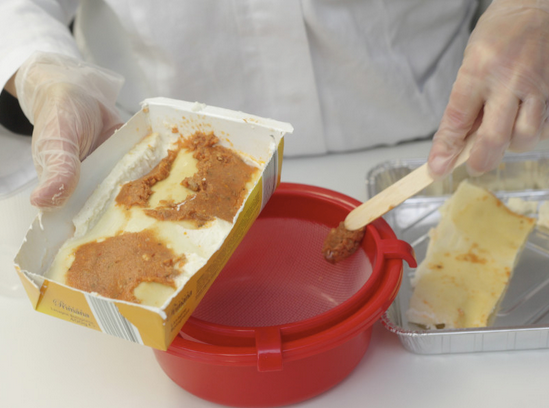 Food Scandals That Have Rocked The World
Popular in the Community