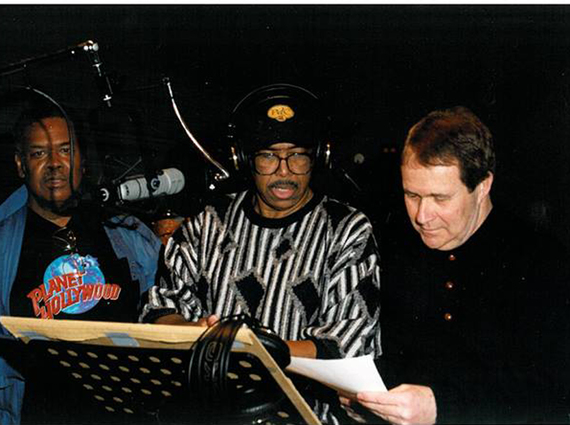 HORACE OTT, BEN E KING AND BOBBY SUSSER
Smithsonian Folkways Recordings, whose mission includes preserving and disseminating music from all over the world, has acquired Bobby Susser's New Hope Records catalog of award-winning music for young children. 'Bobby Susser Songs for Children,' a 12-album set to be released direct-to-digital September 9, features some of Susser's most highly acclaimed music, originally issued between 1994 and 2012. The new collection makes available songs that have become staples of America's children's music canon.
'Bobby Susser Songs for Children' includes beloved albums such as 'Animals at the Zoo,' 'My Day/In Motion and Play,' and 'AMERICA: An Album for All Ages.' 'Wiggle Wiggle and Other Exercises,' from 1996, includes original, instructive songs that delight and engage children between age 2 and 8, serving as teaching aids for ESL and Special Education Programming Instruction. For 1998's 'I Have Songs in My Pocket,' Susser collaborated with Rock and Roll Hall of Famer Ben E. King to produce an offering of friendly and fun sing-alongs that help children learn about colors, vocabulary, rhythms, and much more. Praised by Parent Guide as "friendly and fun," Susser's music is both educational and entertaining.
"Most children's music artists, producers, writers, and entertainers seem to approach children's music as entertainment," says Bobby Susser. "There is a branch of children's music that is entertainment and there's also a teaching branch, a learning branch. From my very beginnings, my goal was to contribute in some effective way to create a sort of union between the joy of music and the wonderful experience of learning new things."
Susser continues, "To have my work recognized and made public now by Smithsonian Folkways will spread it further, and I hope more people will value it for themselves and for their children's growth and education over time, hopefully for generations. There is no better place for this music than its new home."
Paul Simon, a childhood friend who recorded with Susser in the early '60s as Tico and The Triumphs, says, "I've known Bobby Susser most of my life. It turned out he was not only a gold glove shortstop but a masterful creator of children's songs."
"Bobby Susser's dozen albums have an engaging sound, a positive vision, and timeless messages," says Atesh Sonneborn, Associate Director of Smithsonian Folkways Recordings. "The focus of 'Bobby Susser Songs for Children' is on developmentally appropriate childhood milestones via these songs and activities, which are already treasured by many parents, teachers, and caregivers. The catalog immeasurably strengthens our outreach to new audiences."
Bobby Susser was born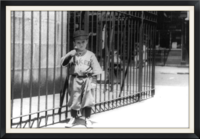 in 1942, the son of middle class Jewish parents, and grew up in Queens NY. A Yankees fan all his life, Susser's career began in 1961 when he and his boyhood friend Paul Simon, raised $300 and decided to produce a song that Simon had written. Paul introduced Bobby to the process of "record production," having acquired a working knowledge from his father, Lou Simon, a bass player, who did a good deal of studio work. "I thought "producing" might be a nice way to make a living," says Mr. Susser. Their first song, "Motorcycle" recorded by local band The Triumphs charted on Billboard's Hot 100 record in 1962
Spurred on by that early success, Bobby Susser wrote and produced several Rhythm and Blues songs. In 1963, after writing some songs with Marty Cooper (The Triumphs), Bobby decided to produce a young singer, Florence Devore. "I needed an arranger, and called Paul to ask if he knew any arrangers? He suggested Horace Ott, who'd worked with the Shirelles, and Aretha Franklin. I met with Horace, and on his suggestion, I booked studio time at Beltone Studios, an excellent studio in N.Y. in 1963.

"In 1963, I wrote, and produced my first rhythm and blues song, Kiss Me Now," says Bobby Susser, "with a young singer Florence Devore. The Master was purchased and released by Phil Spector on his new label, Phi-Dan Records, and received enough rave reviews, and though it did not sell much, it heightened my exposure within the industry and that was good." In 1976 Diana Ross recorded "Kiss Me Now "on her second eponymous album

Over the course of his work with Phil Spector, he made a number of contacts and good friends, one being Ellie Greenwich. By then she was a major songwriter, having had hits with songs like "Chapel of Love", "Leader of the Pack" and "Do Wah Diddy" Bobby and Ellie remained close friends until her death in 2009.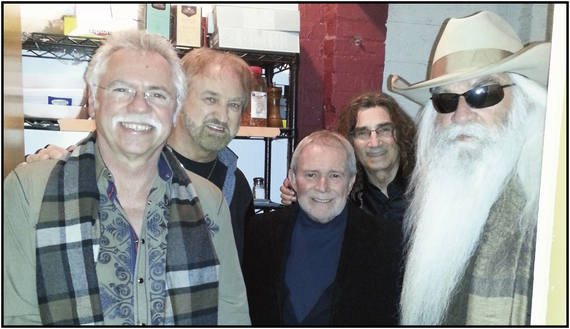 BOBBY SUSSER AND THE OAK RIDGE BOYS

Bobby became friends with a successful publisher, named Al Gallico, who was responsible for songs such as, "Stand by Your Man" and "The Name Game". Al was like a father figure to Bobby. Bobby later that year met Don Costa who was arranging and producing records for Trini Lopez. "He recorded a song of mine, "Up To Now" with Trini Lopez. The reviews were very good, and we got lots of air play. But, although the record was a hit in a few small countries, the success that I thought I saw, didn't materialize," comments Susser.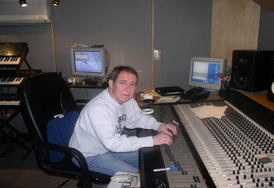 From 1965 through 1973, Susser continued to write and produce songs for Florence DeVore, Sharon Redd and Trini Lopez. While he published most of his new songs, his older ones that he'd placed with other music publishers were beginning to get recorded, and show some activity. In 1971 Bobby Susser wrote and produced the controversial anti-drug song "Once You Understand" on Laurie Records, sung by studio group, Think. The song was a top 5 smash hit in England and Germany, and later was sampled and covered by rappers Biz Markie, Acen, 4 Hero, and De La Soul.
"Within weeks, I was in England, doing the David Frost Show," says Susser. ""The record sold a total of 1.4 million copies, and I could feel things were changing for me. I received letters from teachers, parents, and clergyman, inviting me to play my song and talk to teens about my anti-drug message. I began to get lots of press."
His latest success inspired Susser and offered him a clearer direction and purpose. He started to write and produce songs and activities for children, ages 4 through 8. Collectively, everything he'd achieved since 1961, was steering Susser directly to his new home, Children's Music. He registered the name, Bobby Susser Songs for Children, and his new series was launched. Susser wrote and produced 5 albums for his children's series during the 1970s.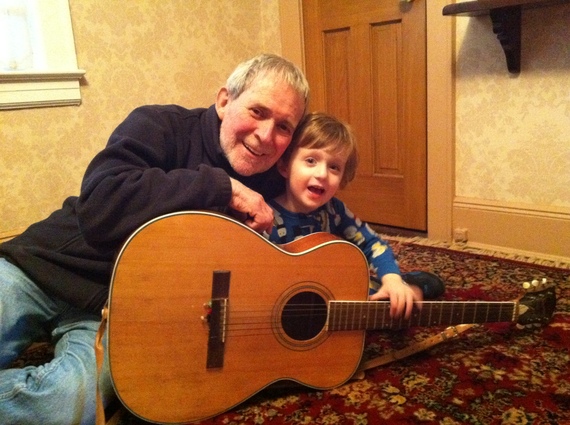 Early Childhood Development had become increasingly important to Susser, who subsequently earned his MA in Early Childhood Development from Columbia University in New York in 1987, and went to work producing and writing several best-selling Children's Albums. In the past 46 years, he's written and produced 25 albums, selling over five million kids albums, and writing and producing "I Have Songs in My Pocket" a kids album, sung by legendary singer and national treasure, Ben E King (Drifters)
Bobby Susser has been awarded over 45 awards during his long career, including 6 Parent's Choice Awards, the Distinguished Alumni Award, from Teacher's College,Columbia University, and in 2015 was honored at the Josephine Foundation's annual gala dinner, for his lifetime of work.
We asked Bobby in a recent interview how he chooses to write a specific song for kids. "The songs you choose to play in class," he answered, "or at home should have simple lyrics that are to the point, should have positive messages, and melodies that are easy to sing for all children. Whether it's colors, numbers, self-expression, self-awareness, socialization, communication, or any valid concept you may be attempting to introduce to children through song, the performance must be believable in order for children to learn and derive pleasure. It's important that a song stimulates children to learn and sing and is respectful to them."
We went on to ask him about his musical influences growing up in NY. "I grew up listening to the wonderful sounds of rhythm and blues. When I was a young impressionable kid, artists like Chuck Berry, Sonny Terry, Brownie McGhee, and Robert Johnson were making a big impact on America and the world, and Motown was in its infancy. I was fortunate to be there at the very beginning, and was able to learn my craft from people like Phil Spector, and Ellie Greenwich. It served to help me later when I began to write songs for Children."
Bobby Susser told us a heartwarming story about when his grandson asked him if he was rich. "I said, I'm rich because I have you and Nanny, and love from a beautiful family and a successful career. But, you can have a lot of money and never be rich. You also can have a beautiful family and no money and still be rich. Now do you understand? "I think so Grandpa..." and he hugged me."
Bobby Susser has found a new home for his music with The Smithsonian Folkways Recordings, and as he himself says, "There's no better place for my music than its new home."
Calling all HuffPost superfans!
Sign up for membership to become a founding member and help shape HuffPost's next chapter