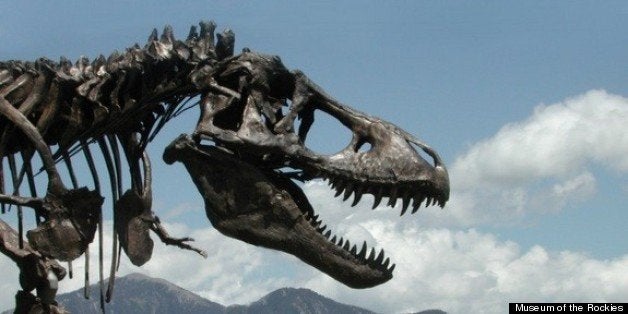 The Smithsonian is finally set to welcome a T. rex into its hallowed halls.
In October, one of the rare near-complete skeletons of the dinosaur will be hauled from Montana to Washington, D.C., where the fossil will be displayed in the National Museum of Natural History as part of a 50-year loan agreement, the Smithsonian announced Thursday (June 27).
The specimen is known as the Wankel T. rex after Kathy Wankel, a rancher who discovered the dinosaur's arm bones in Montana's Fort Peck reservoir in 1988. [See Photos of the Wankel T. Rex]
"She brought them to the museum to be identified, and I remember our curator Jack Horner asking her 'Can you find this site again?' because what she'd brought in were the first arm bones of a T. rex ever found," Shelley McKamey, the director of the Museum of the Rockies in Montana, told Smithsonian Magazine.
Wankel's discovery was just the tip of the iceberg. In the excavations that followed at Fort Peck, Horner and a field crew found 80 to 85 percent of the dinosaur's skeleton, including the skull, making it one of the most complete Tyrannosaurus rex specimens ever found.
The skeleton, which measures 38 feet (11.5 meters) long and weighs 7 tons, was unearthed on federal land, and it belongs to the U.S. Army Corps of Engineers. From 1990 to 2011, the Army Corps loaned the fossil to the Museum of the Rockies at Montana State University in Bozeman, where it was prepared and put on display in its original "death pose." Under the new loan agreement, the Smithsonian will get the Wankel T. rex for 50 years.
The T. rex will be the centerpiece of the museum's new dinosaur hall, which is scheduled to open on the National Mall in 2019 and will feature other key specimens from the Smithsonian's collection of 46 million fossils.
"We're thrilled to welcome this extraordinary fossil to the Smithsonian," Kirk Johnson, director of the National Museum of Natural History, said in a statement, adding that the move will make the Wankel T. rex will be "the most viewed T.rex fossil in the world." The museum has more than 7 million visitors annually, according to the Smithsonian.
T. rex, which roamed North America some 68 million to 66 million years ago, was one of the largest known carnivorous dinosaurs and one of the last non-avian dinosaurs to exist prior to the Cretaceous-Paleogene extinction event. Fossil hunter Barnum Brown found the first T. rex bones in Montana in 1902 at the Hell Creek Formation.
Copyright 2013 LiveScience, a TechMediaNetwork company. All rights reserved. This material may not be published, broadcast, rewritten or redistributed. ]]>
Related
Before You Go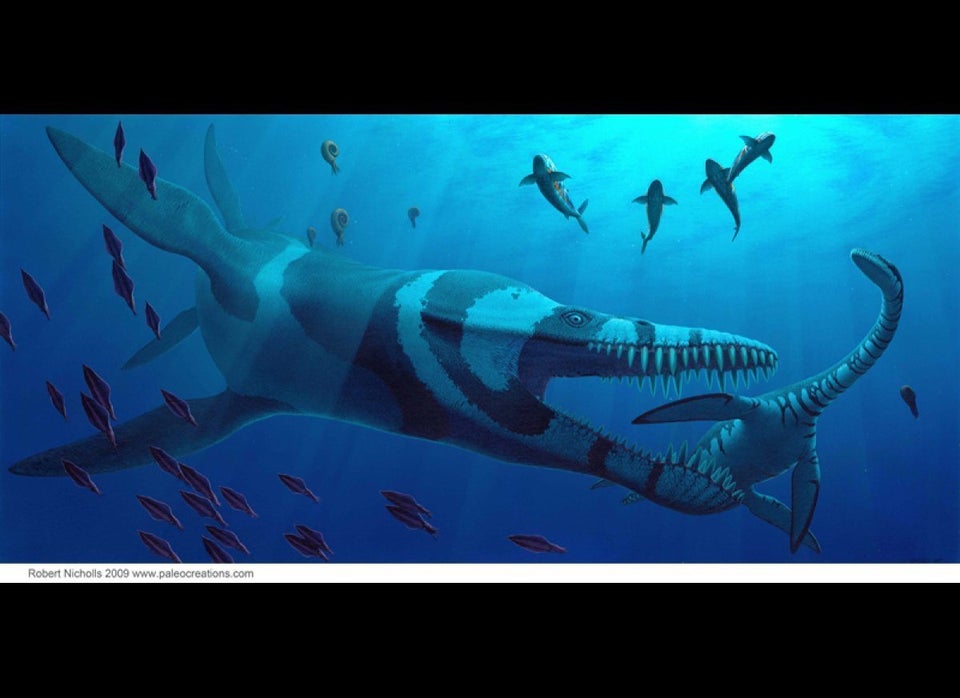 Dinos Dining: Prehistoric Predators
Popular in the Community