It's bleak in Beijing, where residents are ordered to stay indoors due to suffocating smog levels.
Air pollution in the Chinese capital is so bad that visibility has in some places fallen to less than several hundred yards.
Photographs posted on social media show the hazy conditions currently affecting its estimated 21 million citizens.
Residents are forced to wear masks over their mouths as the thick fog engulfs skyscrapers and makes them almost invisible to the human eye.
An "orange level" alert was issued by authorities Sunday. It's the city's highest smog warning of the year so far, according to the BBC.
The U.S. Embassy in Beijing reported the level of the poisonous, tiny articles of PM2.5 in the air as being at 391 micrograms per cubic meter at noon Sunday.
It's more than 15 times greater than the World Health Organization's safe level of 25 micrograms per cubic meter.
The current smog cloud has been in place since Friday. The Ministry of Environmental Protection expects it to stay until Tuesday, when strong winds from the north are forecast to blow it away.
The north-eastern city of Shenyang came under the spotlight earlier this month after it recorded its PM2.5 reading as 1,157 micrograms per cubic meter on Nov. 9, according to the Guardian. That's 46 times more than the recommended level.
Authorities blame coal burning for winter heating for the pollution, and the ministry said it sent teams to check on alleged illegal emissions by factories in northern Chinese cities.
Previously, factories have been temporarily shut down and trucks banned from the roads in a bid to beat the smog. But, as the Guardian reports, these measures are usually thought to only come into effect when the city is hosting major events.
The alert escalation came as world leaders from around 150 countries -- including U.S. President Barack Obama -- come together in Paris, France, for the United Nations climate change conference.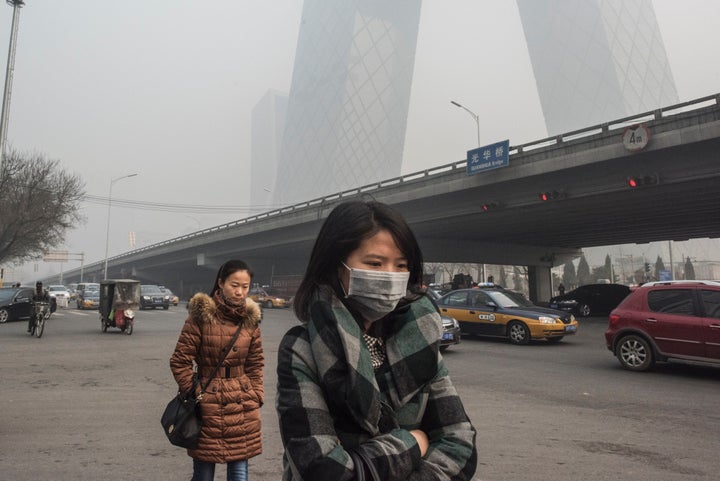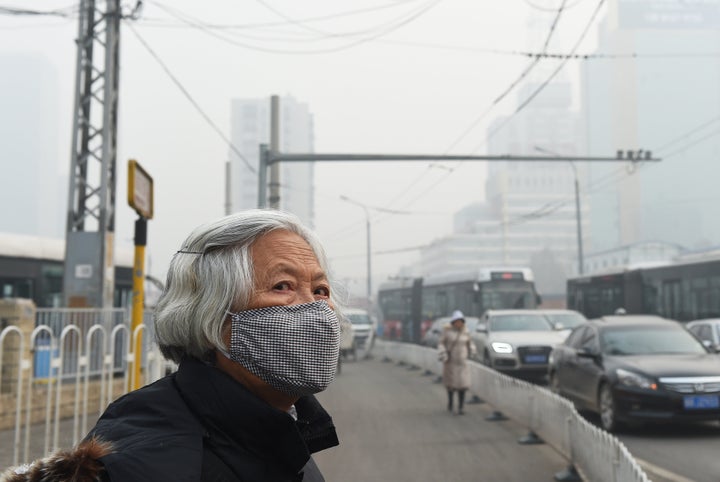 France is currently under a state of emergency after the Nov. 13 terror attacks by self-styled Islamic State militants that killed 130 people. It banned protests ahead of the talks, citing security concerns.
The Associated Press contributed to this story.
Related
Popular in the Community