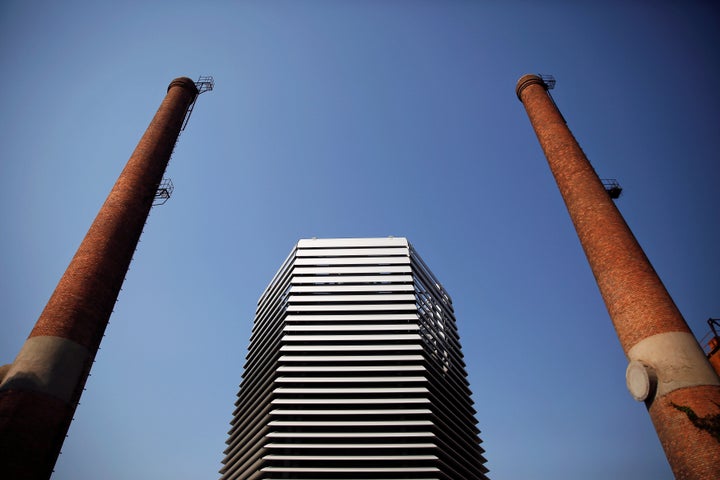 This article is part of HuffPost's "Reclaim" campaign, an ongoing project spotlighting the world's waste crisis and how we can begin to solve it.
A sliver of Beijing's polluted skies will get a little clearer in the coming months, thanks to a public art piece that sucks smog out of the air and turns some of it into jewelry.
The "Smog Free Project," created by Dutch artist Daan Roosegaarde and his team at Studio Roosegaarde, debuted at a park in the Chinese city Thursday. The two-story Smog Free Tower is an extra-large air purifier that acts as a vacuum, cleaning almost 40,000 cubic yards of air each hour and leaving a more breathable zone in the space around the tower, according to the design studio.
The tower runs on a small amount of electricity and is powered by wind energy. Using ion technology, it captures about 75 percent of the particulate matter with sizes of 2.5 and 10 micrometers.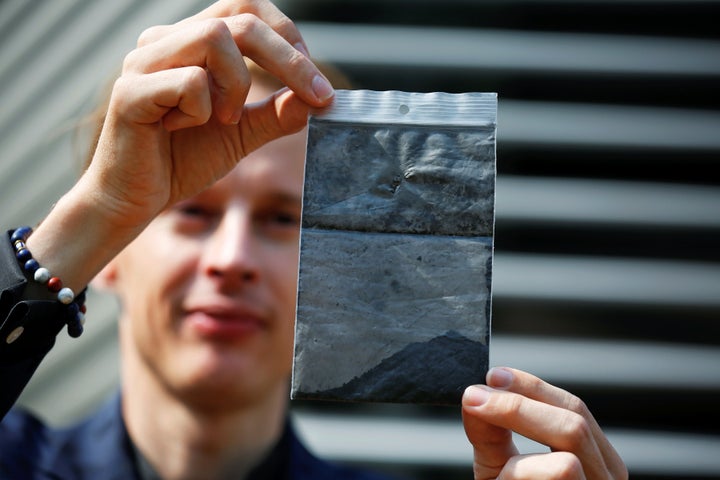 Roosegaarde simplified the process for CNN Money: "Basically, it's like when you have a plastic balloon, and you polish it with your hand, it becomes static, electrically charged, and it attracts your hair."
Instead of hair, the tower attracts smog particles, which look like black dust. Roosegaarde compresses the material into small "jewels" that adorn rings and cufflinks. Each one contains particles from about 1,300 cubic yards of air.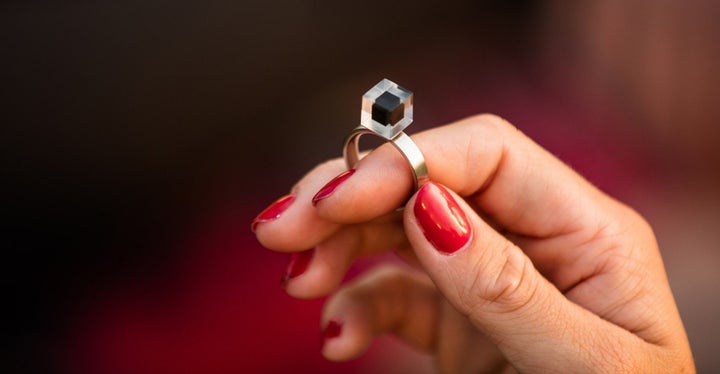 The Smog Free Project will travel to several other Chinese cities in the coming year. Roosegaarde also plans to build more towers, according to DesignBoom. Part of his goal is to motivate others to think about smog and come up with their own ways to tackle air pollution, he told the design blog.
"It's not just an artwork … It's really the beginning of the war on smog," Roosegaarde said. "Is one smog free tower the solution for a whole city? No, of course not, but it's, I think, the little rock in the river which creates the ripple, which creates the change."
Roosegarde first set up the tower last year in Rotterdam, the Netherlands, but it was always meant to be put to work in China. The idea was partially inspired by a trip he took to Beijing three years ago, he said in a press release, when smog made it impossible for him to see out of the window in his hotel room.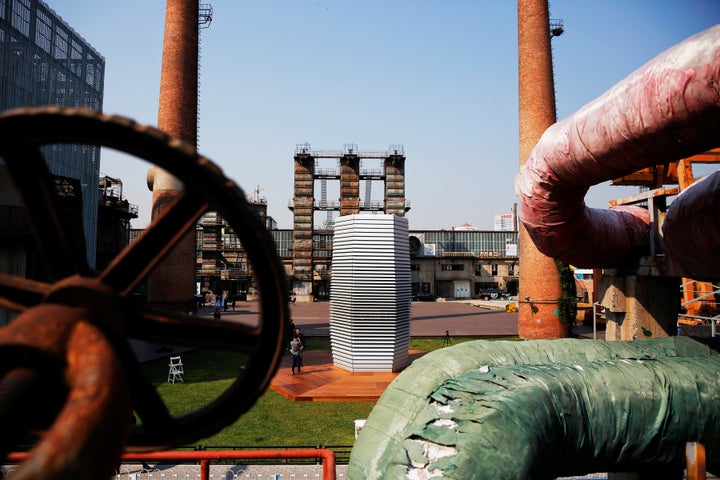 Roosegarde's Smog Free Tower is the latest project in a series of design projects that imagine how cities of the future could be more sustainable and livable ― for instance, "Smart Highway," where lane lines are striped with paint that charges in sunlight and then glows at night.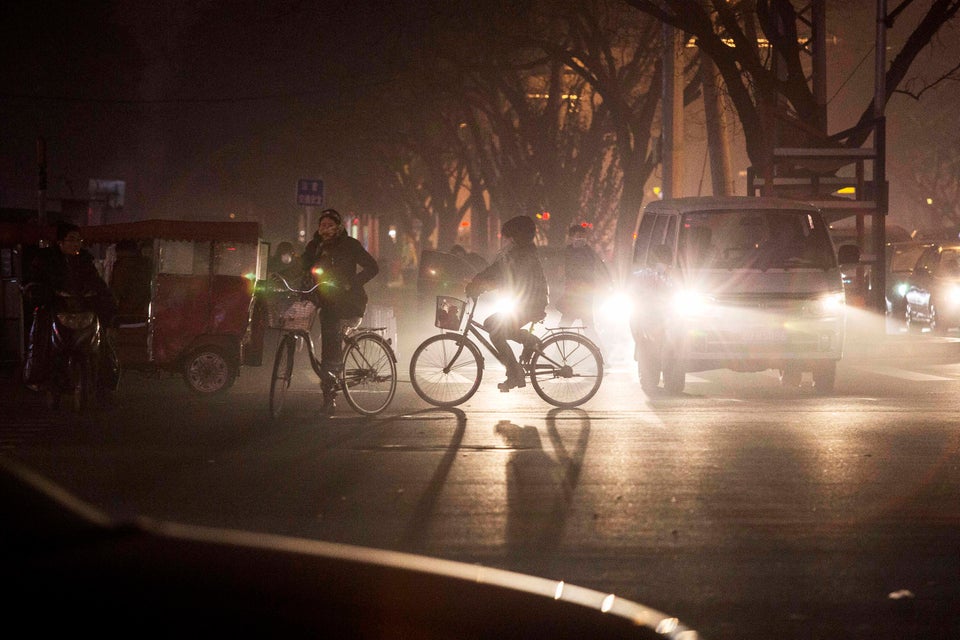 Beijing Pollution