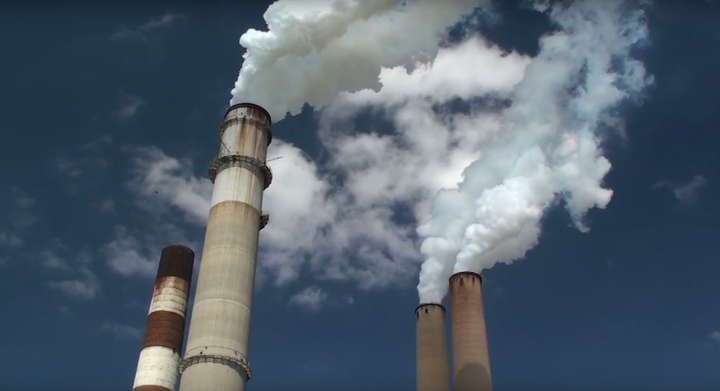 Take a deep breath, because you might need it. This week the American Lung Association issued a worrying report card about air pollution in America, just days after the Trump Administration took its first step toward trying to weaken our smog standards.
Yes, you heard that right ― we're facing a possible rollback of life-saving air pollution protections, and we're going to fight back. Trump's Environmental Protection Agency (EPA) Administrator, in the latest move from their "Back to Pollution" playbook, is actively trying to allow polluters to put more of the smog in our air that's linked to asthma attacks, heart attacks, and strokes. Last week, a court suspended a lawsuit about smog protections at the request of the Trump Administration, to give the EPA time to decide whether to rewrite the standards. This was widely seen by policy experts as the first step by Trump to try and weaken these protections.
A few days later, the American Lung Association (ALA) released their annual "State of the Air" report, and the findings show "continued improvement in air quality in 2013—2015 in ozone and year-round particle pollution, but an unrelenting increase in dangerous spikes in particle pollution."
The report states that while "the number of people exposed to unhealthy levels of air pollution dropped to more than 125 million people, from 166 million in the years covered in the 2016 report….even with continued improvement, too many people in the United States live where the air is unhealthy for them to breathe. Despite that continued need and the nation's progress, some people seek to weaken the Clean Air Act, the public health law that has driven the cuts in pollution since 1970, and to undermine the ability of the nation to fight for healthy air."
Many cities are still seeing very poor grades for their air quality, including Denver, which received a "D" for its ozone levels and an "F" for its 24-hour particle pollution levels. Denver ranked as 11th on the list of cities with the worst ozone levels. Maricopa County, Arizona, home to Phoenix, failed on both its ozone and 24-hour particle pollution levels, earning it 5th worst city for ozone levels.
Let's be clear - we still have so much work to do. The standards we have still aren't strong enough to protect our kids, so weakening them further is a dangerous step that Trump is taking because it's doing the bidding of polluters. When EPA updated the standards in October 2015, their panel of medical scientists recommended a much stronger standard of 60 parts per billion (ppb), but the EPA settled on a weaker standard of 70 ppb. It's that weaker standard the Trump EPA now wants to weaken even further.
As a mother, I'm appalled that Trump is forcing the EPA to actually lead the charge in making the air more dangerous to breathe - and yet that appears to be exactly what's happening. This shouldn't come as a surprise - Trump's EPA Administrator, Scott Pruitt, was one of the architects of legal challenges to the smog standard when he was Oklahoma Attorney General. We can't let him get away with it.
We're going to keep fighting, and we need your help. Your voice will matter during the fight for these standards, which will be a long one, with opportunities for public input. So please raise your voice, lend a hand, and join us.
Popular in the Community