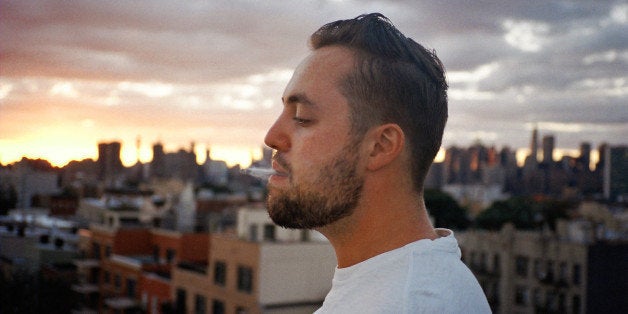 Sure, you smoke the occasional cigarette, but you'd never consider yourself a smoker.
If this describes you, researchers say you're just fooling yourself -- after all, smoking at all carries health risks.
But who are the people most likely to say they're not smokers, even though they smoke? In a new study in the journal Tobacco Control, researchers from the University of California, San Diego, explained that they tend to fall into two groups: Young people who only smoke and drink socially, and middle-aged and older adults who used to smoke regularly, but still haven't completely kicked the habit.
In addition, the researchers found that 12.3 percent of California's smokers say that they're not "smokers," even though their behavior characterizes them as such. In fact, 22 percent of these "non-identifying smokers" smoke every day.
"There is a risk for such smokers to continue to smoke and be adversely impacted by the tobacco they smoke, yet they do not seek any assistance nor do they plan to quit because they falsely believe they are not smokers," study researcher Dr. Wael K. Al-Delaimy, M.D., Ph.D., professor and chief of the Division of Global Health in the university's Department of Family and Preventive Medicine. "This more complex issue of identity and self-perception of smokers in today's social environment will require further studies and understanding."
The findings are based on data from the 2011 California Longitudinal Smokers Survey. Researchers defined "non-identifying smokers" as people who answered "no" when asked if they considered themselves smokers, but who still smoked at least once in the last 30 days, who smoke "some days" or who smoked at least 100 cigarettes in their lifetime.
The "non-identifying smokers" who say they only do it for social purposes tend to be college students, while those who used to be regular smokers but haven't completely quit tend to be over age 45 and "are likely the result of stigmatization produced by comprehensive tobacco control programs," Al-Delaimy explained in the statement.
"Smoking surveillance should restructure selection criteria to more accurately account for NIS [non-identifying smokers] in areas with high stigma toward smokers," the study said. "Targeted interventions may be needed for NIS including educating healthcare providers to enquire more deeply into smoking habits."