At 75, he's a true music legend. Smokey Robinson's entire adult life has been devoted to songwriting and selling hit records, but the Motown icon says his passion for creating music existed long before he ever stepped into a studio. In fact, as Robinson tells "Oprah's Master Class," the very first time he ever wrote a song, he was barely in elementary school.
It was the mid-1940s, when Robinson was in the first grade. He was participating in a school play and, to his delight, was given quite a memorable opportunity.
"My auditorium teacher let me write a song -- some lyrics -- to a melody she was playing on the piano," Robinson recalls. "My mom was there that night. You would have thought that I was Cole Porter or one of the Gershwin brothers or somebody like that, according to her reaction!"
Robinson's mother was so in awe of her son's creation that she couldn't help but tell everyone about his accomplishment.
"She called people she didn't even know and told them, 'My baby wrote this song,'" Robinson jokes.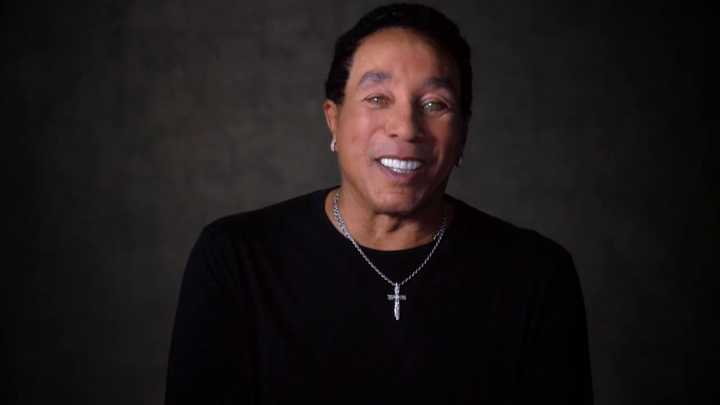 Even before that first-grade milestone, Robinson had grown up surrounded by music, and as soon as he was mobile, he was drawn to his family's old upright piano.
"When I started walking and I could get to the piano, I'd be in there banging on the piano and singing loud -- especially on the weekends," Robinson laughs. "My sisters, they would be pissed off at me, because they would say, 'This is the only day we don't have to go to school and you're making that noise!'"
She called people she didn't even know and told them, "My baby wrote this song."

Smokey Robinson, on his mother's reaction to his first songwriting experience
Though his sisters might have complained about Robinson's "noise," his mother would come to his defense.
"My mother used to say to them, 'Leave him alone. One of these days, you're going to be glad that he sings,'" Robinson says.
Seven decades, more than 4,000 songs, dozens of hit singles, two hall of fame inductions and several other industry accolades later, those words ring true. And from Day One, Robinson love for music never faded.
"I always in my heart wanted to be a singer," he says, before making a slight pause. "I just didn't think it was possible."
PHOTO GALLERY
R&B Power Belters
Calling all HuffPost superfans!
Sign up for membership to become a founding member and help shape HuffPost's next chapter