It's almost impossible to think of the song "My Girl" without immediately humming those first few notes of its iconic opening riff. It was one of the biggest hits to come out of Berry Gordy's Motown -- "My Girl" became a best-selling single, rose to the top of the Billboard charts, became The Temptations' first number-one song and marked the first time the label itself landed a number-one hit with one of their male vocal groups. Even today, more than 50 years after its release, "My Girl" still stands out, ranking among the best songs of all time.
A big part of the song's success was its writer, Smokey Robinson. Smokey was one of Motown's big songwriters/producers at the time; he was also the lead singer of his own vocal group, the Miracles. And, yet, Smokey never intended to keep "My Girl" for himself -- it was always meant for his so-called competitors.
As Smokey tells "Oprah's Master Class," competition at Motown may have been fierce, but it was incredibly common for everyone to work together in an effort to strike gold with a big hit.
"It would be nothing for us to go into the studio and help one of our competitors with a song that they were working on, with an artist that we were working on," Smokey says. "We all did that, for each other."
In fact, Motown's policy was that no one had a lock on a particular artist; any writer or producer could choose to work with any willing artist. This is what happened with Smokey and The Temptations. He very deliberately wrote "My Girl" for them.
"Were it not for The Temptations, I never would have written 'My Girl,'" Smokey says.
When The Temptations first signed with Motown, the label's founder, Berry Gordy, instructed Smokey to "get some hits on them." Eddie Kendricks and Paul Williams typically alternated as the group's lead singers, but Smokey saw incredible potential in background singer David Ruffin.
"I wrote 'My Girl' for David Ruffin's voice," Smokey says. "The Temptations were so creative in making up the background vocals... All the stuff that they're singing on 'My Girl,' they made that up themselves."
The combination of those background vocals, Ruffin's distinct voice and Smokey's writing is what made the song such a hit, three important factors that all aligned at the right moment.
"No, I don't wish I would have kept it for myself," Smokey says of the song. "[The Temptations are] the ones who brought it out of me!"
This strong sense of community was always prevalent in Smokey's career with Motown. Everyone there, he adds, felt like family.
"I always was so happy whenever I got a hit record on one of the artists," Smokey says. "They were my brothers and sisters. If I could do something to enhance their career and make things better for them, that made me happy."
Smokey Robinson's full interview airs on "Oprah's Master Class" on Sunday, Nov. 1, at 8 p.m. ET on OWN.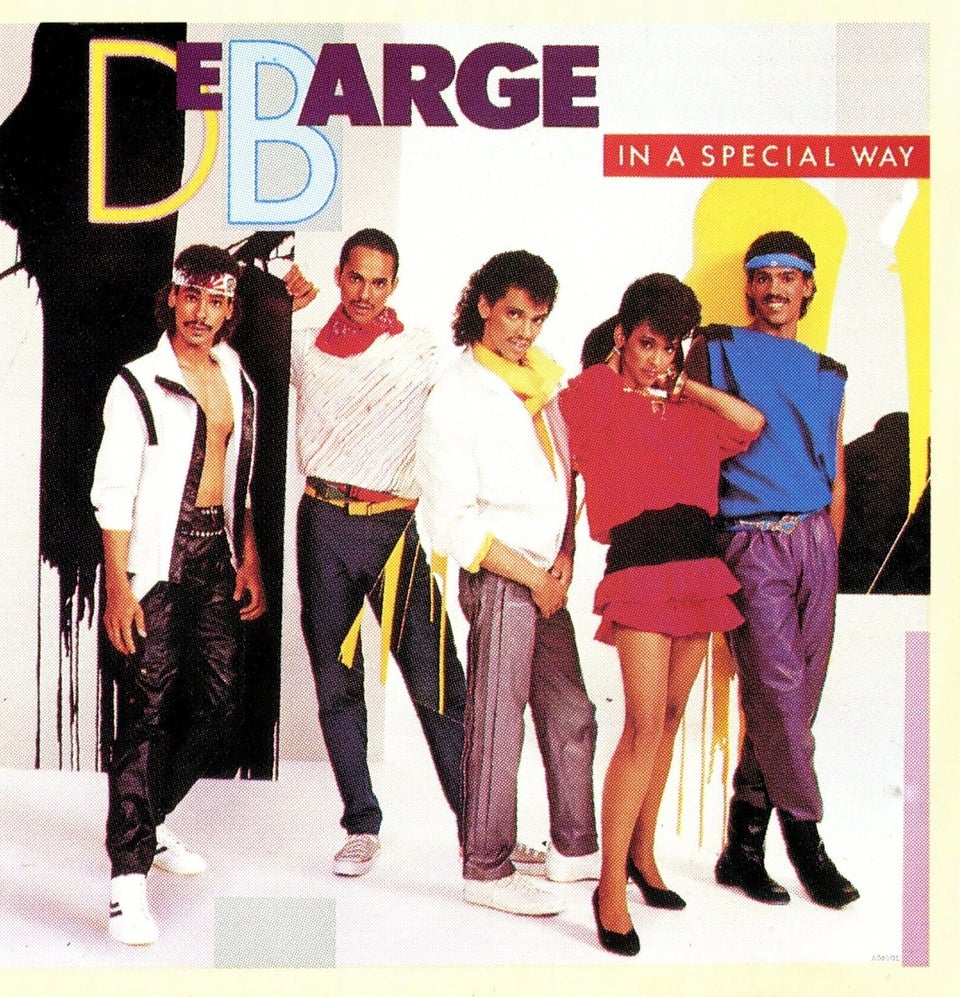 Iconic Motown Records Album Covers
Popular in the Community