I turn 69 years old today! Sixty-nine years of wildfire prevention messaging and awareness, waving at parades, standing guard at campsites, showing people how to douse a campfire and even giving out #SmokeyBearHugs. Looking back, it's been one heck of a ride!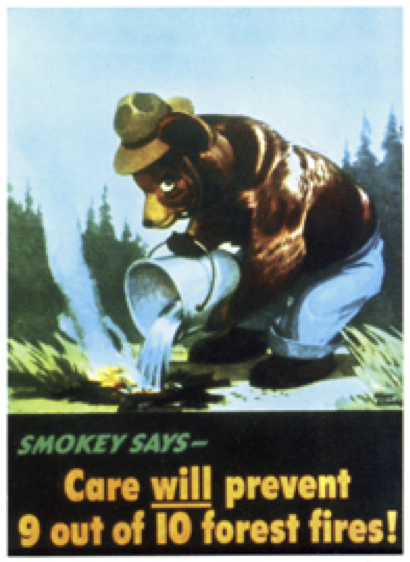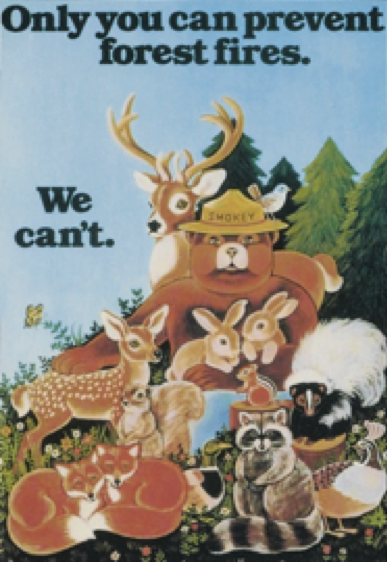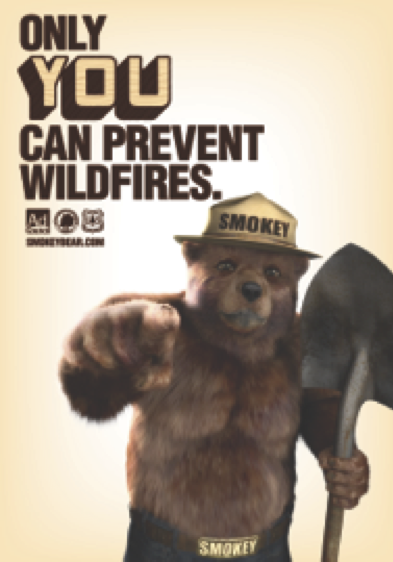 It was 1944 when I first asked you to use care in preventing human-caused wildfires. And while I might've looked a little different over the years -- who doesn't at 69?
When I say, "Only you can prevent wildfires," I'm asking you to step up and make a difference for yourself, your community, as well as firefighters. I'm asking you to remember that the path you leave behind will be the path in front of someone else. I'm asking you to sweat the small stuff to prevent the big stuff from happening. I know you've got the courage to do it and luckily the small stuff is easy to do and helps prevent wildfires.
Double check your campfire before leaving your campsite. Easy. Step in and speak up respectfully when you see someone acting careless with fire. Simple. After a long drive, park far away from dry grass so your catalytic converter doesn't spark a fire. You've got this.
(Thanks to my friends at the Ad Council, U.S. Forest Service, the National Association of State Foresters and Draftfcb for all my new PSAs)
But why stop at hugs? I want to celebrate this birthday with all of you. You're all invited to attend my first ever online birthday party! It's happening today, Friday August 9, 2013 from 1-2pm EDT on Twitter with the help of HelpsGood. Just follow @Smokey_Bear and tweet me with hashtag #SmokeyBDay. Drop in and ask me anything.
See you at the party -- just no gifts -- your commitment to keeping our great outdoors safe is rewarding enough.
Calling all HuffPost superfans!
Sign up for membership to become a founding member and help shape HuffPost's next chapter