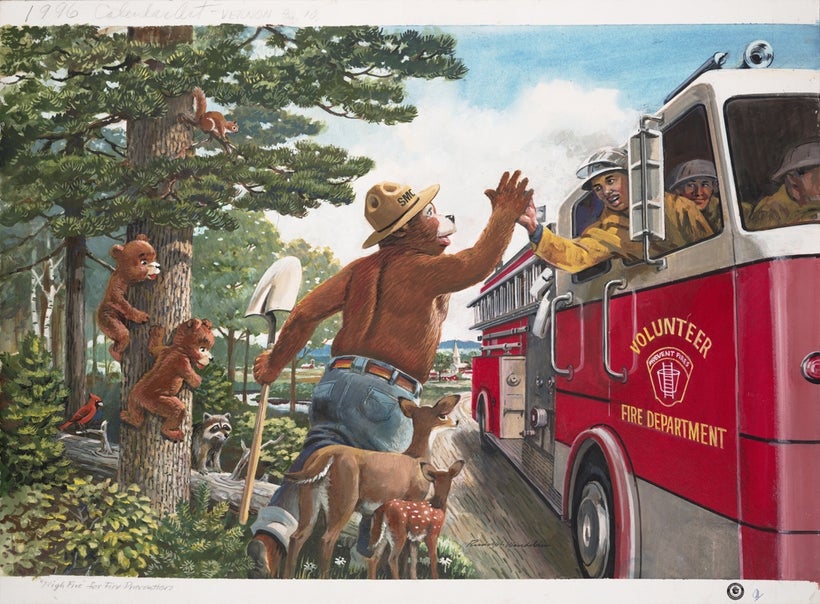 'Tis the season when our nation reflects and gives thanks. This year it also happens to coincide with a season where we are experiencing increased wildfire activity, especially in the Southeast of the country. Extreme drought plus high temperatures have resulted in many acres of wildlands burned. That means many boots on the ground on the front lines to contain those fires, along with burn bans for many communities to help prevent new ones from sprouting up.
So, I'd like to share a list of what I'm thankful for as a reminder to myself and to everyone how we all can play a part in keeping our communities safe this time of year:
● I'm thankful for adventurous but safe cooks who fry a turkey outside for Thanksgiving and make sure they have a cleared area around the cooker.
● I'm thankful for you teaching your kids my wildfire prevention message - your time with them can now bear fruit for the rest of their lives.
● I'm thankful for hunters who make sure they have enough water to douse their warming fires out cold before they strike a match.
● I'm thankful when you check your tow chains before driving off to make sure they aren't dragging on the ground and making sparks.
● I'm thankful when you check for a burn ban before burning debris, especially because the bans change frequently! Take a look at my Mannequin Challenge video to see what I mean.
● I'm thankful when you look for opportunities to replace your old, broken equipment such as spark arrestors - one less spark, one less wildfire.
● I'm thankful for you mulching your evergreen decorations instead of burning them.
● I'm thankful to those who have the courage to step in and say something if you see someone being unsafe with fire. Call local authorities--don't assume someone else has.
● And, of course, I'm thankful to the people on the front lines working to fight wildfires. Please respect their service and sacrifice by helping to prevent wildfires in the first place. Many of them are not getting to be with their families this Thanksgiving.
I want to wish you and everyone in this great land of ours a happy Thanksgiving. Together we can help make sure that our communities have a safe holiday season.
And, as always, remember, "Only you can prevent wildfires."
Calling all HuffPost superfans!
Sign up for membership to become a founding member and help shape HuffPost's next chapter
This post was published on the now-closed HuffPost Contributor platform. Contributors control their own work and posted freely to our site. If you need to flag this entry as abusive,
send us an email
.