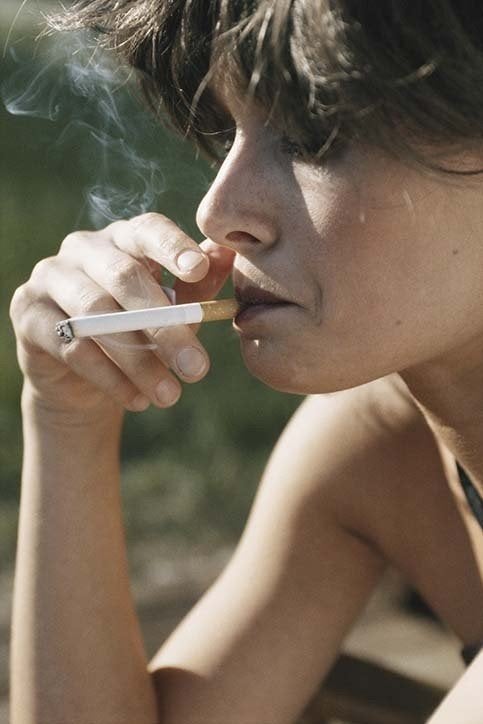 "This is bullshit," said Boerum Hill resident Addy Fox. "Should we outlaw cabs, buses and everything else that emits exhaust and fills our lungs with crap? There are plenty of things that do that."

Other smokers said that the city shouldn't force them to quit, especially in public outdoor places.

"In a small park, you always have the choice to walk away from a smoker," said Downtown resident Josh Black.

The ban was passed by City Council and signed by Mayor Bloomberg back in February, in an attempt to curb the effect of second-hand smoke and to further prevent people from smoking, which the Mayor's office claims kills 7,500 New Yorkers a year.
The ban immediately drew criticism from smokers and the NYPD alike, both of whom expressed concern over enforcement and the violation of individual rights.
Audrey Silk, a former New York City police officer and smoking rights advocate, told Gothamist of the ban, "You can't enforce it. As a police officer I am telling you right now it is unenforceable from the NYPD's point. This is feel-good legislation so they can say "I've done this." They can't do anything else! They can't balance the budget. But this they can say, because it is a popular idea—by virtue of 70% of the population not smoking makes it popular."
"The police will not be enforcing this. That's not going to be their job," Bloomberg told a caller to his WOR-AM radio show. "This is going to be enforced by public pressure."

The Mayor said cops already don't enforce the law against smoking in playgrounds, and they're too busy fighting crooks and terrorists to start cracking down on park smokers, too.

"On the beaches there's some Parks Department people" to make New Yorkers comply with the new law, Bloomberg said. "But mainly it's just everybody's going to turn to you and say, 'Hey, you shouldn't be smoking.' And you know, most people listen to that."

Smoking will not be banned in the city's state parks -- so smokers can still enjoy a puff in places like Brooklyn Bridge Park and East River State Park.
Since taking office in 2002, Bloomberg, a former smoker, has overseen the ban of smoking from city bars and restaurants and raised the taxes on cigarettes so that a pack in New York City can cost as much as $14.
Popular in the Community