A 19-year-old female chimpanzee named Azalea rose to internet fame on Wednesday after The Associated Press published photos that show her smoking in an exhibition in the Central Zoo in Pyongyang, North Korea.
In the photos, the chimp appears almost human as she puffs on a cigarette. The AP reported that Azalea could light the cigarettes herself, either with a lighter or another lit cigarette her trainers threw into the exhibit.
While it's possible for humans to train primates how to smoke tobacco, primatologist Frans B.M. de Waal says it's a form of animal cruelty.
"Of course, it is as addictive and unhealthy [for primates] as it is for humans," he told The Huffington Post.
Officials with the Central Zoo insisted that Azalea, one of the zoo's two chimpanzees, isn't actually inhaling harmful smoke, but de Waal isn't buying it.
"I doubt it, in the same way that I would doubt a human who smokes a lot but says he never inhales," he said. "Like Bill Clinton."
Given the Hermit Kingdom's track record of human rights abuses, it's not surprising that the Central Zoo has also been accused of animal cruelty. Some reports allege that the zoo has staged deadly fights between different endangered animals.
Ingrid Newkirk, president of PETA, called the North Korean exhibit cruel, but also suggested that other exhibits in zoos across the world are just as appalling.
"How cruel to willfully addict a chimpanzee to tobacco for human amusement," Newkirk said in an email to HuffPost. "Gradually, zoos are learning that spectacles such as chimpanzee tea parties, elephant rides and photo ops with tiger cubs are inappropriate and exploitative. The big question now is why are we keeping wild animals behind bars at all."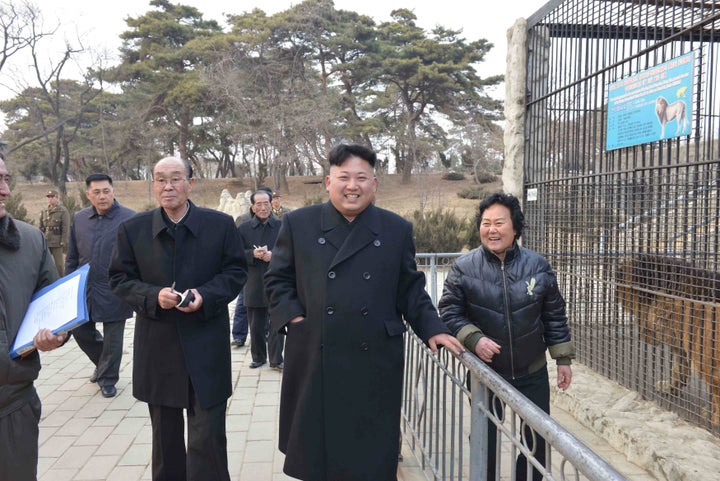 Pyongyang's state-run Central Zoo was built in 1959, but underwent renovations and reopened this July with a new museum and zoo exhibits spanning 38,000 square feet.
The new zoo features traditional zoo attractions ― lion, elephant and giraffe exhibits ― as well as unusual ones, such as Azalea's exhibit and a dog pavilion featuring displays of German shepherds, poodles and a chihuahua.
The new facility is apparently the latest hot spot in the North Korean capital, attracting thousands of visitors each day, according to the AP.
See photos of the smoking chimp on the Associated Press original article here.
Related
Before You Go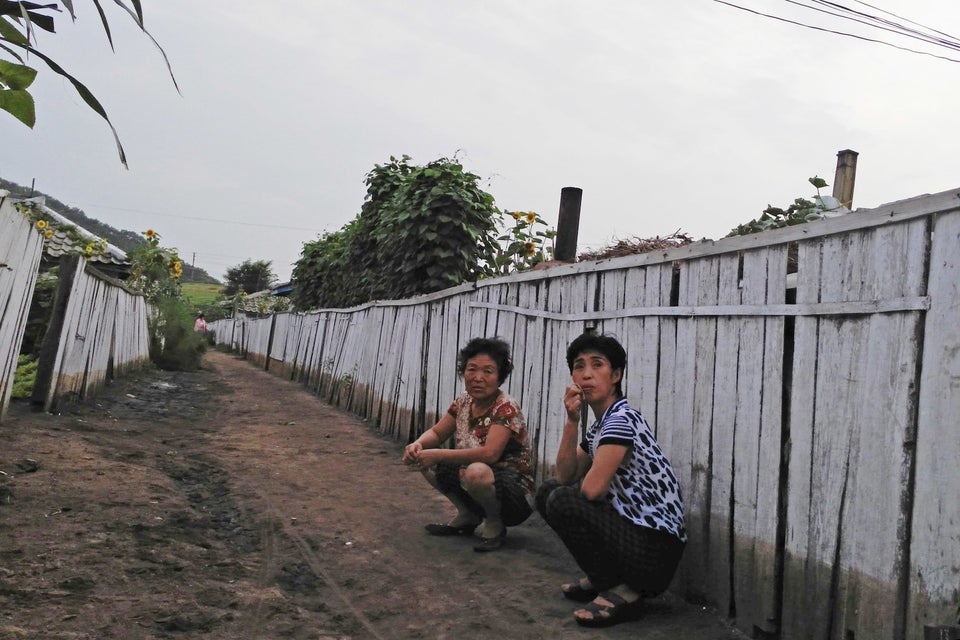 Secret Photos Show The Real North Korea
Popular in the Community