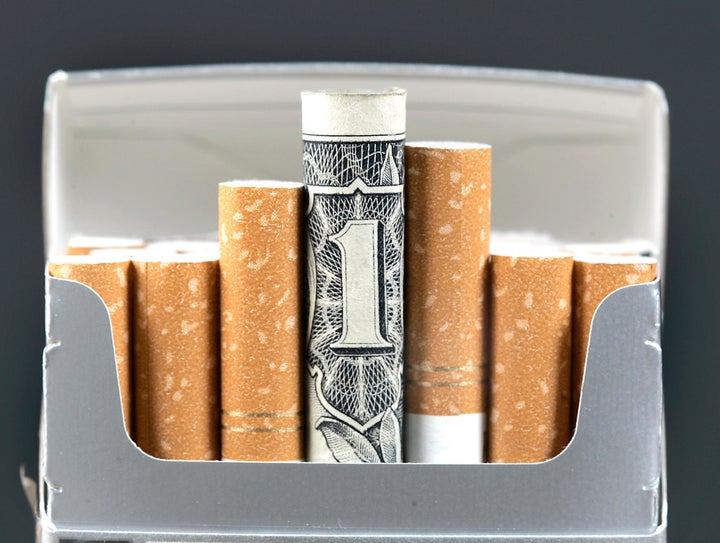 Many smokers remember the price of a pack of cigarettes when they quit. Proposition 29 was an initiative in California designed to encourage this kind of price-sensitivity to smoking, and, at the same time, to provide dedicated funds for cancer research. The defeat of Prop 29 strikes a blow against health because tobacco taxes reduce smoking rates and discourage smoking in price-conscious consumers, especially young people.
The defeat also points up the disconnect in the public's mind between the sale of tobacco products and their economic costs to all taxpayers. In reality, these products cause almost a third of cancers in the U.S. In dollars they account for $96 billion of our nation's health care cost each year and another 97 billion in lost productivity. That means the true costs of smoking continue to be shifted onto taxpayers through our health care system, which can ill afford them.
Cost shifting by the tobacco industry to the health care system is a significant problem. We see the same problem in the food industry. In particular, expansion of packaged foods, of the fast food industry, and other changes in the U.S. food supply since World War II, have resulted in cost shifting of food-caused health problems such as obesity and diabetes to the health care system.
Industries that sell products shown to make people sick when used as directed should be held accountable for their true economic and human costs. Until then, Americans have their tax system to try to manage the shift in costs from unhealthy products to our health care system.
Dr. Daniel Seidman is director of smoking cessation services at Columbia University Medical Center, and author of Smoke-Free in 30 Days: The Pain-Free, Permanent Way to Quit, with a foreward by Dr. Mehmet Oz (Simon & Schuster 2010). For more details about the book, go to www.danielfseidman.com
Popular in the Community