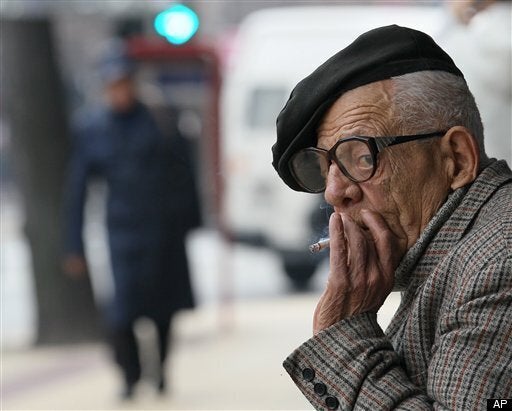 The positive news about longevity in New York City shows that smokers want to and can quit (there were 350,000 less smokers in 2009 than in 2002). This has had a significant and measurable impact on life expectancy. Smoking is contagious and you can't overestimate the impact of restricting it in public work spaces, including restaurants and bars. Many people also restrict it in their apartments now. This makes it harder to be a chain smoker and makes it much easier for smokers when they decide to quit to be successful.
Still there could be even more progress if even one health clinic in each zip code were required to offer specialized services to those still struggling to quit. All smokers are not built alike and some do well with structured programs which can save them years of trying on their own and the heartache of smoking caused disability and death.
New Yorkers' average life expectancy held steady at 79.4 years in 2008, the most recent year for which data are available. That figure -- the longest ever recorded in New York City -- represents a gain of 19 months since 2001. It exceeds the national average by more than a year. The findings come from the Health Department's Annual Summary of Vital Statistics, the definitive record of births and deaths in New York City.
"New York City's death rate and infant mortality rate fell to all-time lows in 2009.
Nearly 6,800 fewer New Yorkers died in 2009 than in 2002, despite a larger population, as the citywide death rate fell to 6.3 deaths per 1,000 people.
Cardiovascular disease and other smoking-attributable illnesses claimed fewer lives last year than in 2008, and the city's infant mortality rate reached an all-time low of 5.3 deaths per 1,000 live births."
And according to New York City Health Commissioner Thomas Farley, M.D., M.P.H.: "The number of deaths attributed to tobacco is at an all-time low: 7,201."
Dr. Seidman is author of the new book "Smoke-Free in 30 Days: The Pain-Free, Permanent Way to Quit" with a foreward by Dr. Mehmet Oz (Fireside Trade Paperback Original, January 2010). An audio book is available from Random House. Dr. Seidman first introduced his own program to stop smoking as a featured expert on "The Oprah Winfrey Show" with Dr. Oz early in 2008, after 20 years of helping smokers at Columbia University. For more details about the book go to www.danielfseidman.com

Popular in the Community