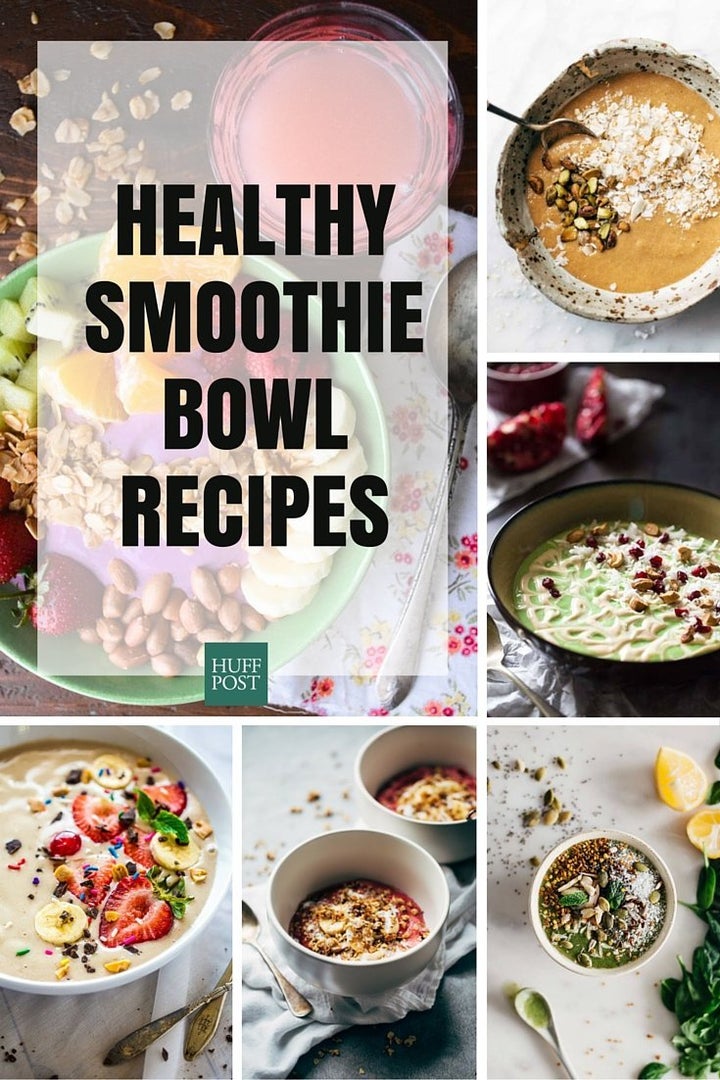 Smoothies are most often thought of as a beverage, drank from a cup with a straw. But that's not the only way to enjoy this iced fruit (and sometimes veggie) beverage. It's now being blended up thick, served in a bowl and loaded with lots of delicious toppings. Basically, the smoothie has been upgraded and it's time you got in on this deliciously healthy trend.
Smoothie bowls make a great, filling breakfast -- more filling than the traditional smoothie thanks to the toppings. They make an awesome, sweet-tooth satisfying snack -- without all that refined sugar that usually makes its way into our mouths when the 4 p.m. crash hits. And, they're even a good substitute for an ice cream sundae. No joke.
Check out these beauties and tell us you don't agree.
Peanut Butter and Jelly Acai Bowls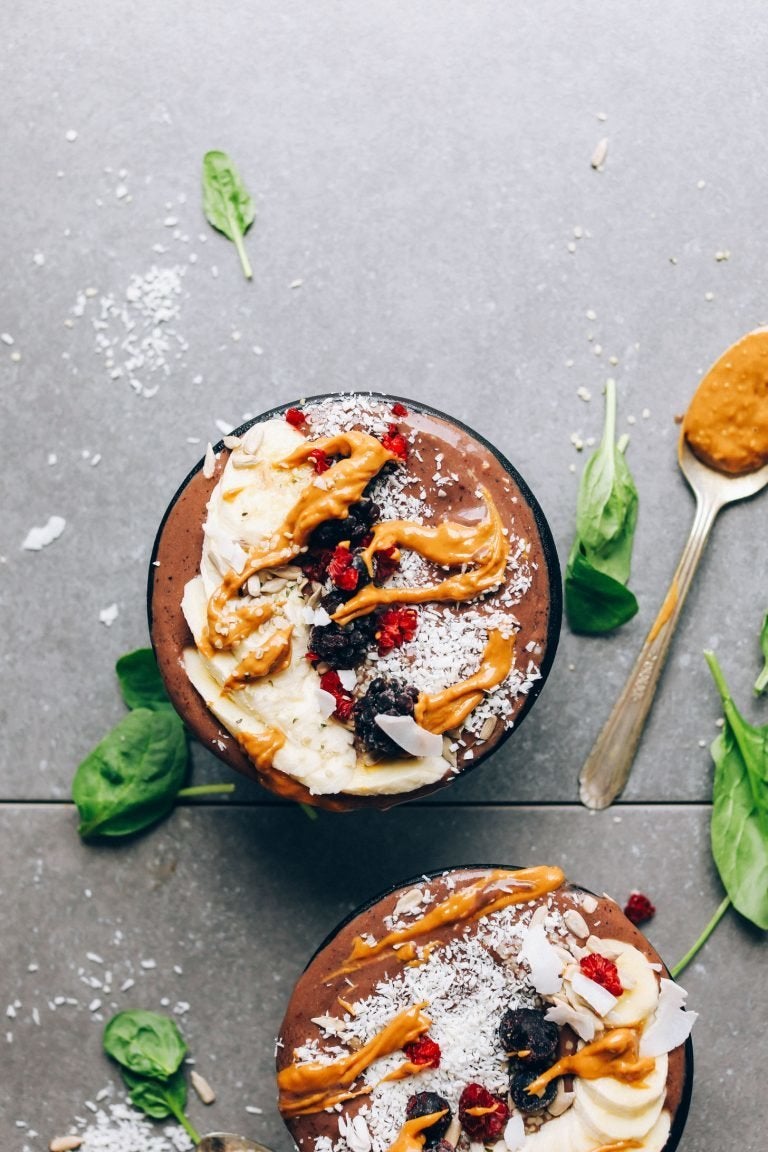 Super Green Smoothie Bowl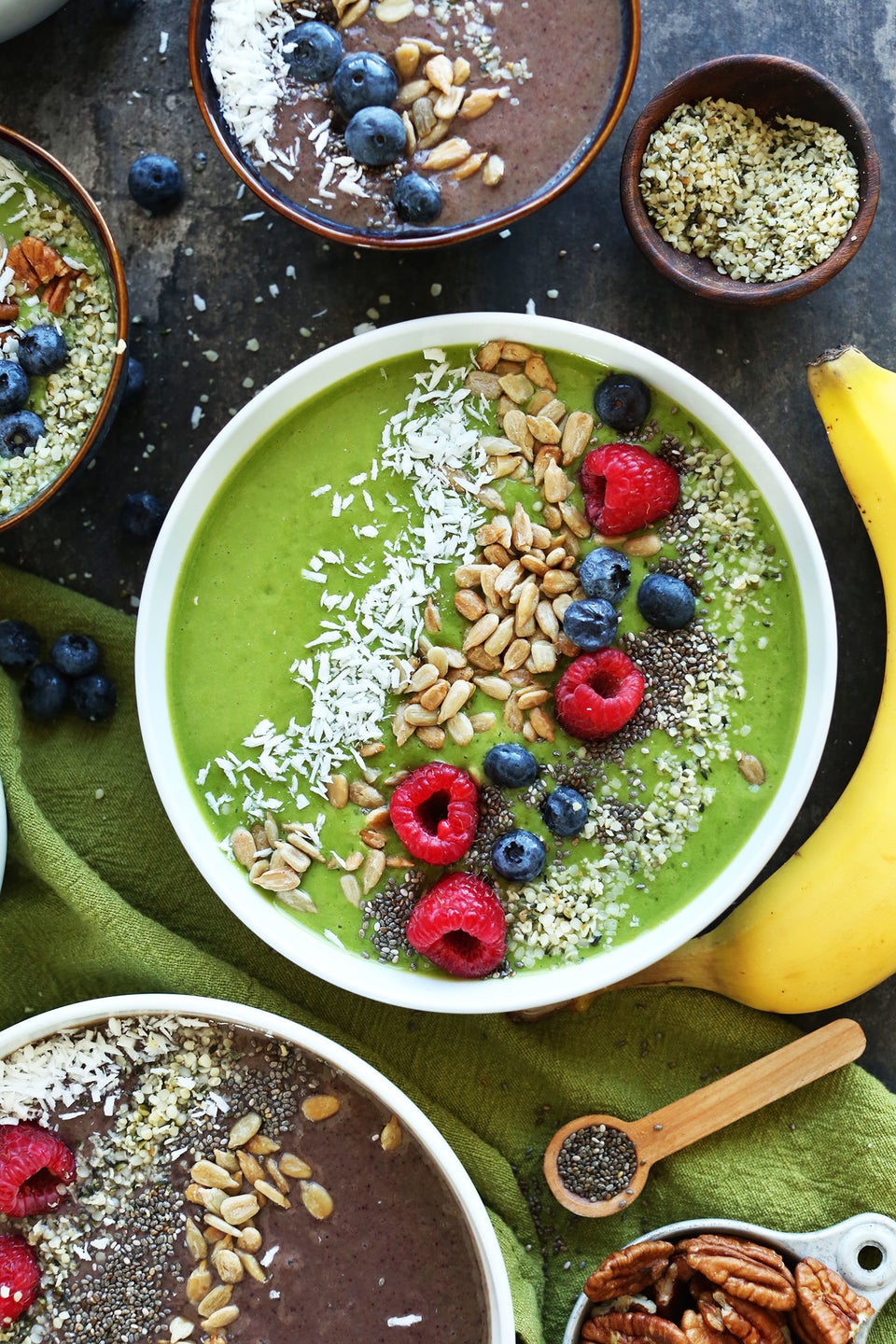 Green Detox Smoothie Bowl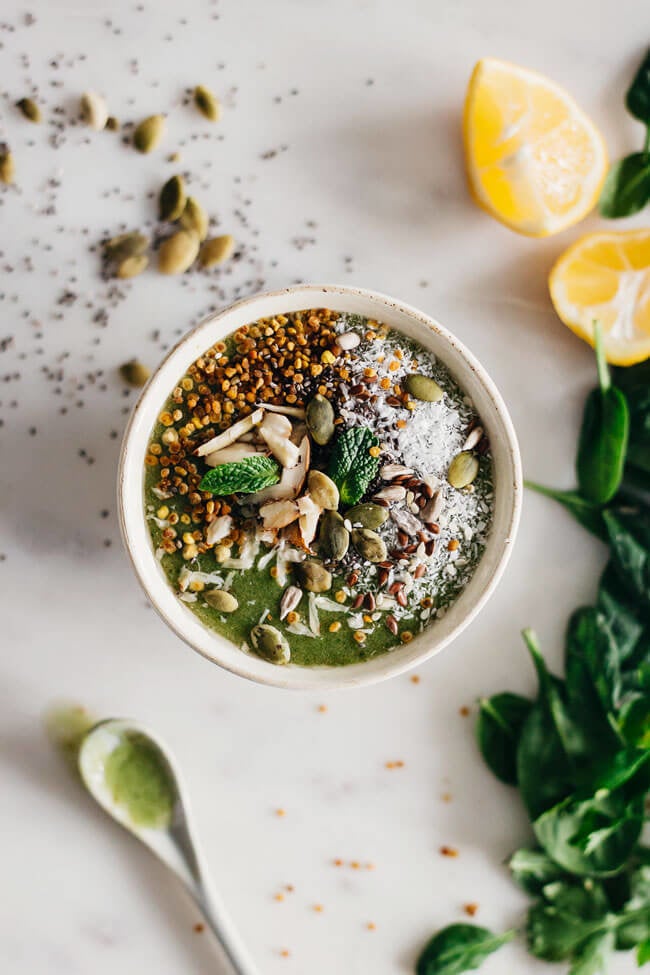 Dark Cherry Smoothie Bowl

Superfood Avocado Smoothie Bowl With Cashew Cream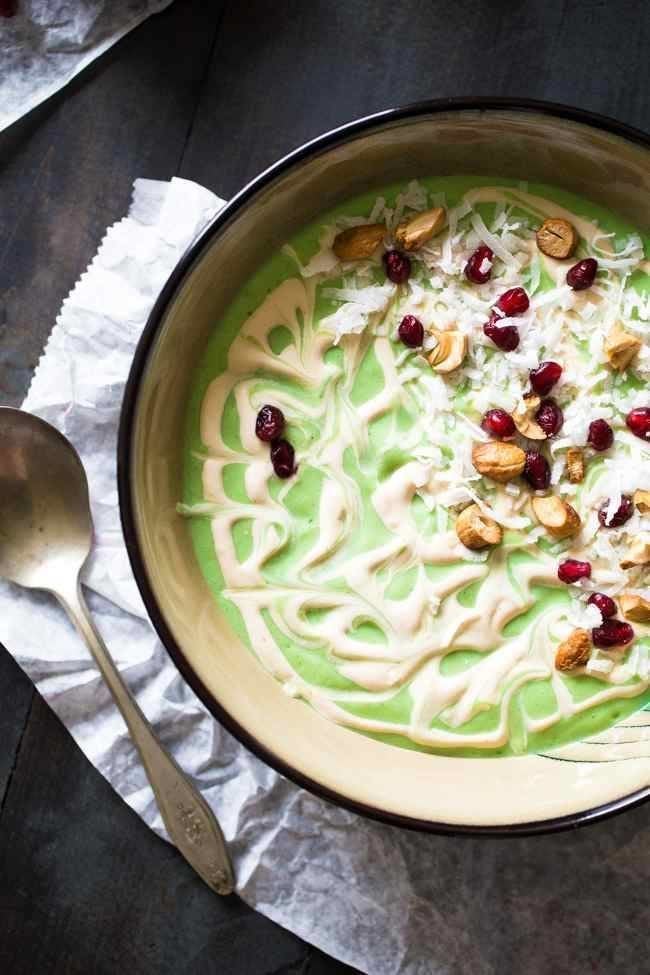 Breakfast Smoothie Bowl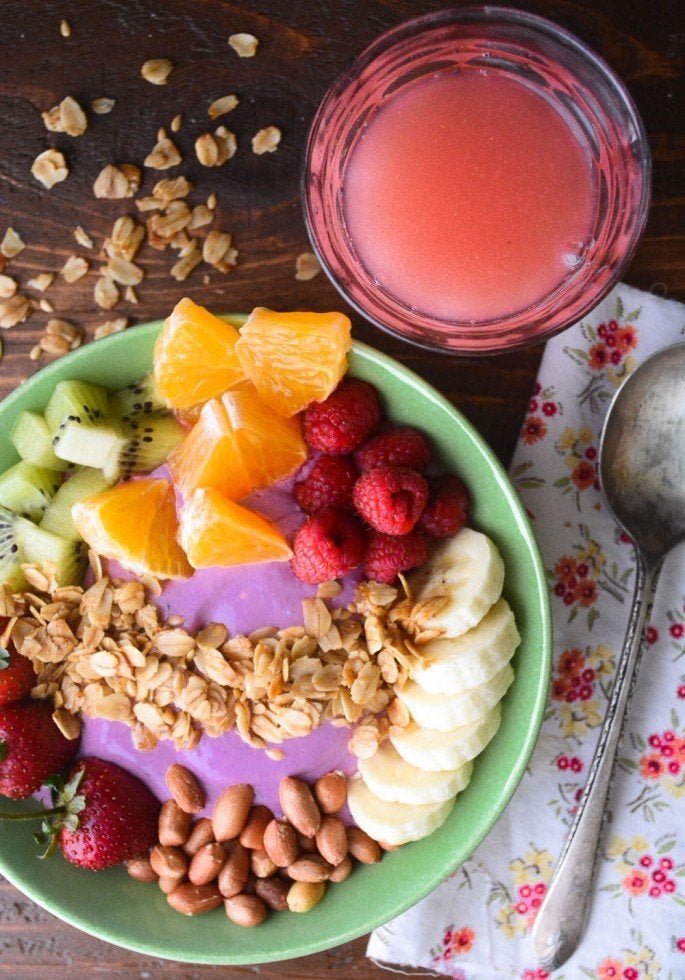 The View from Great Island
Peanut Butter Acai Bowl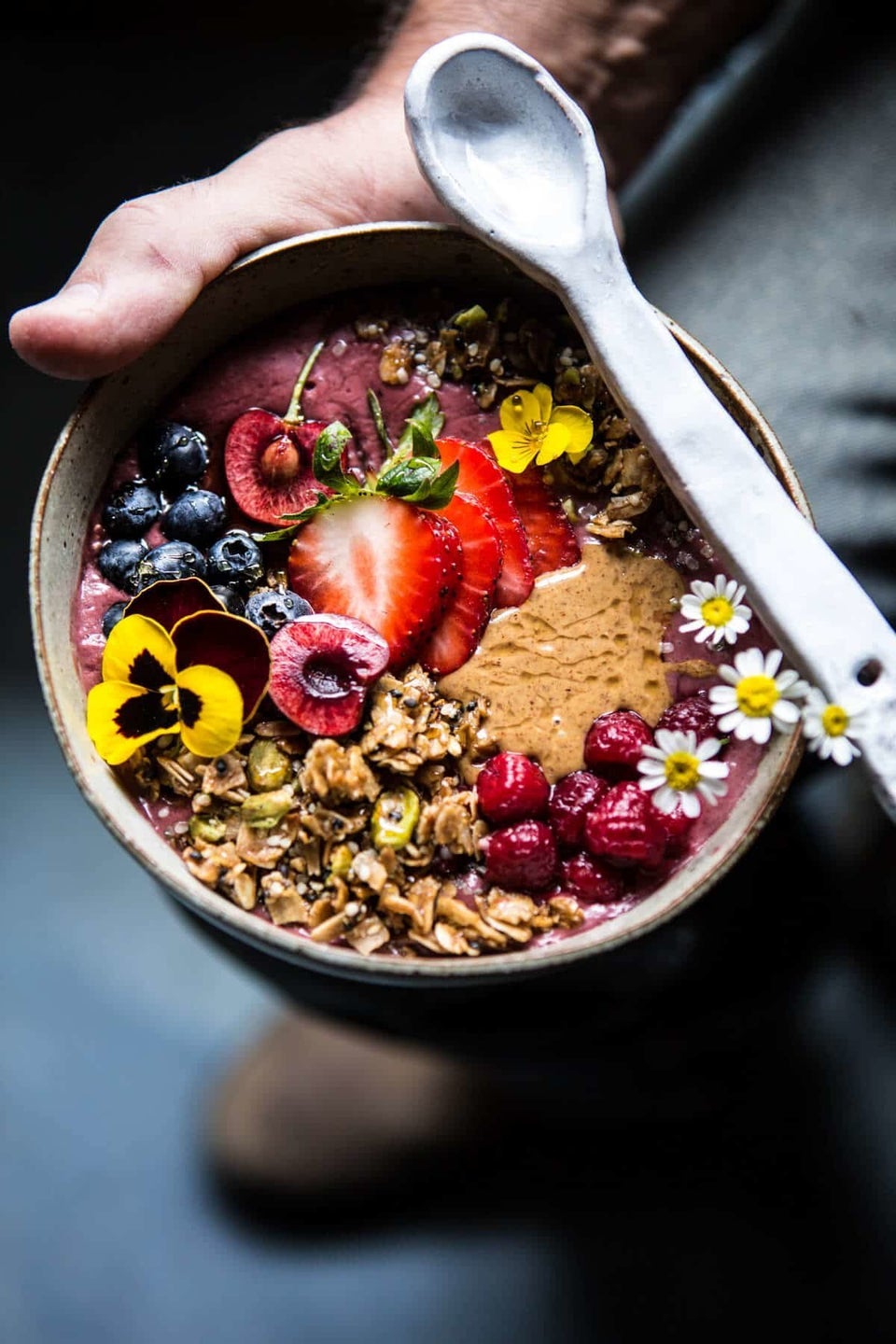 Go-To Smoothie Bowl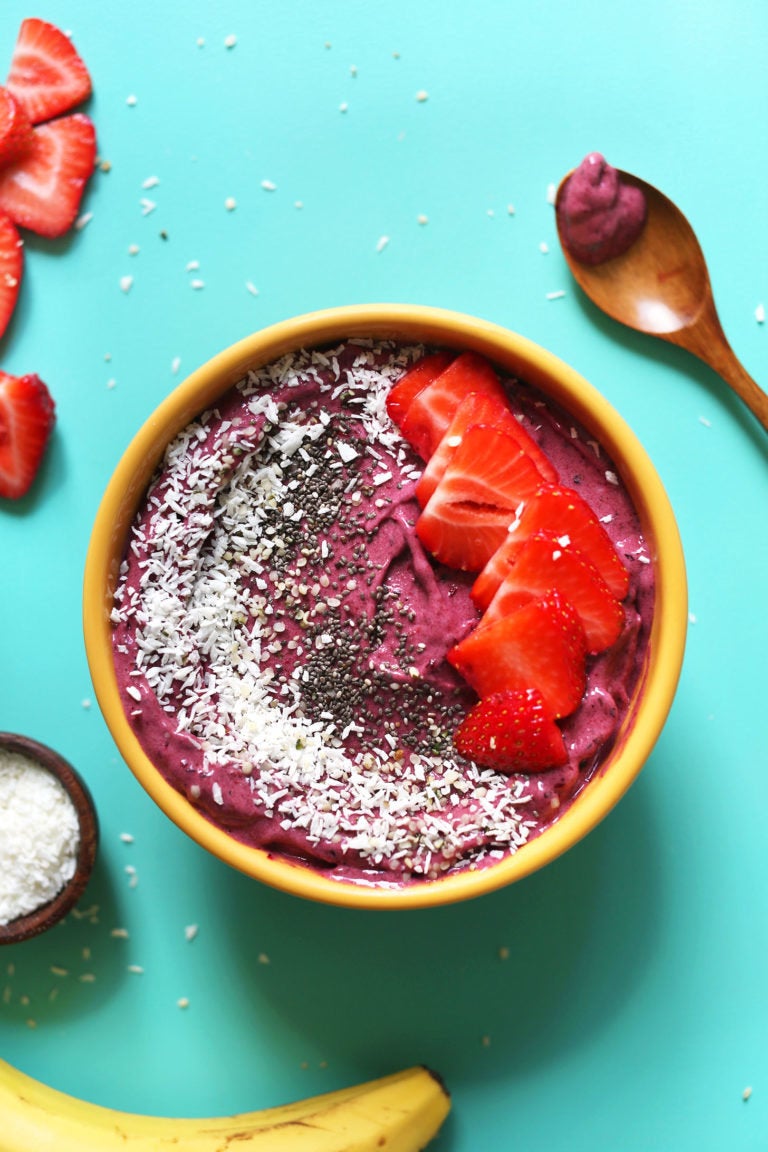 Berry Banana Smoothie Bowl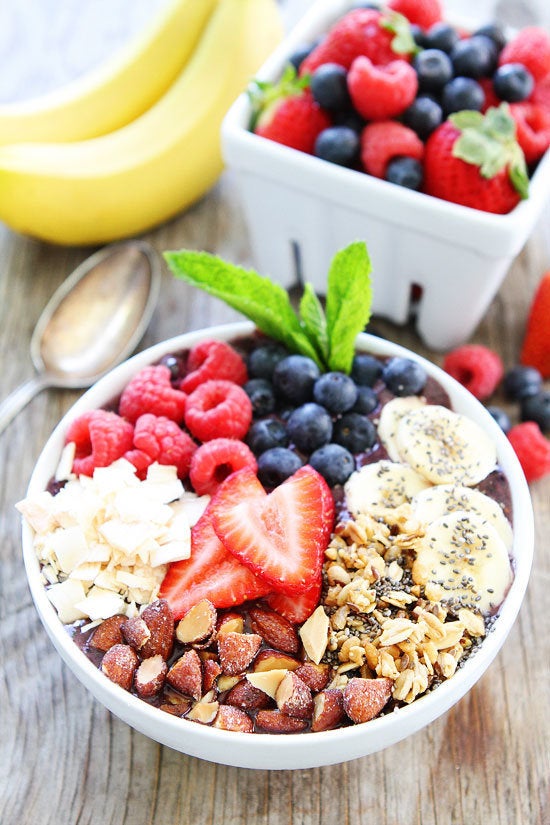 Carrot Cake Smoothie Bowl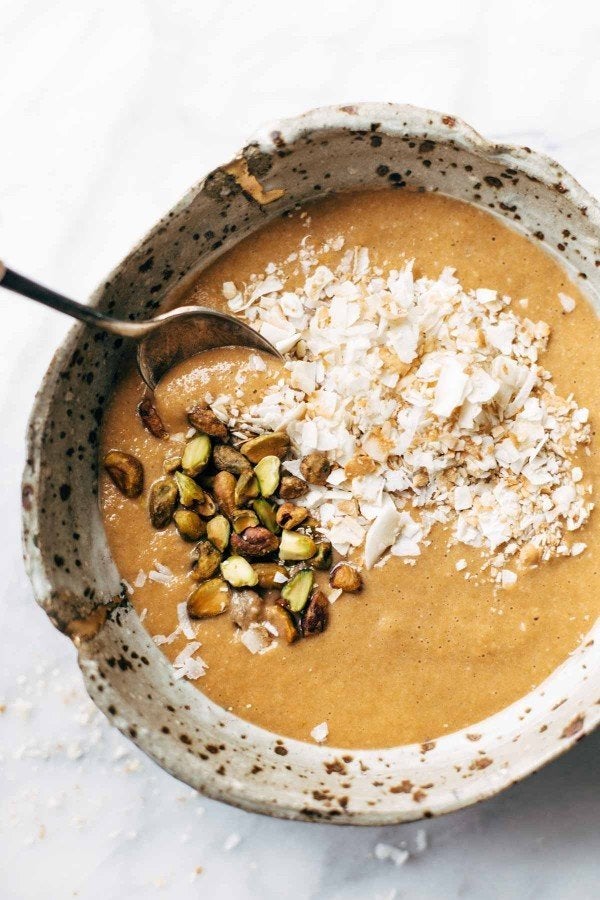 Raspberry Smoothie Breakfast Bowl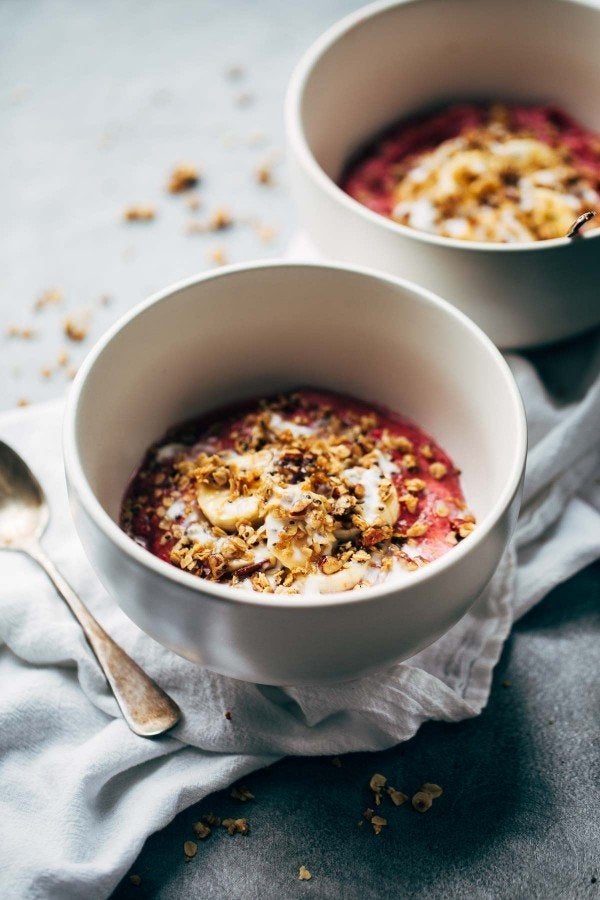 Breakfast Quinoa Smoothie Bowl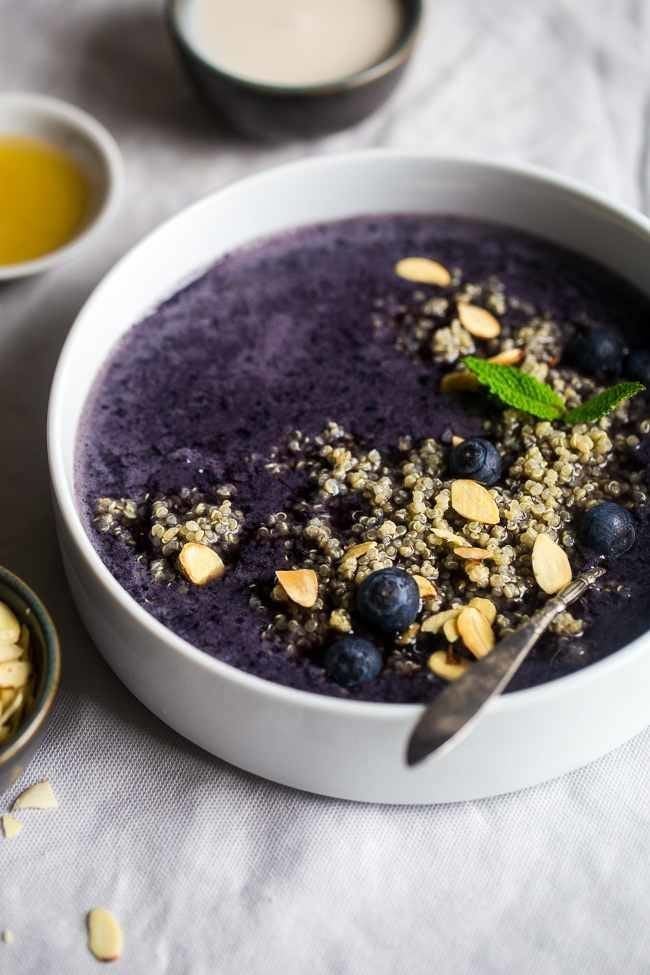 Green Tea Lime Pie Smoothie Bowl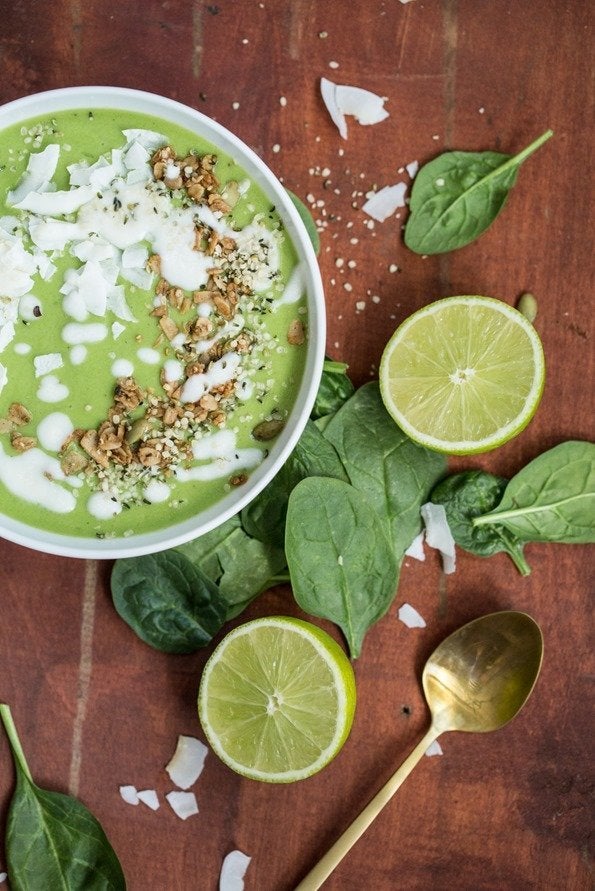 Acai, Blueberry And Maca Smoothie Bowl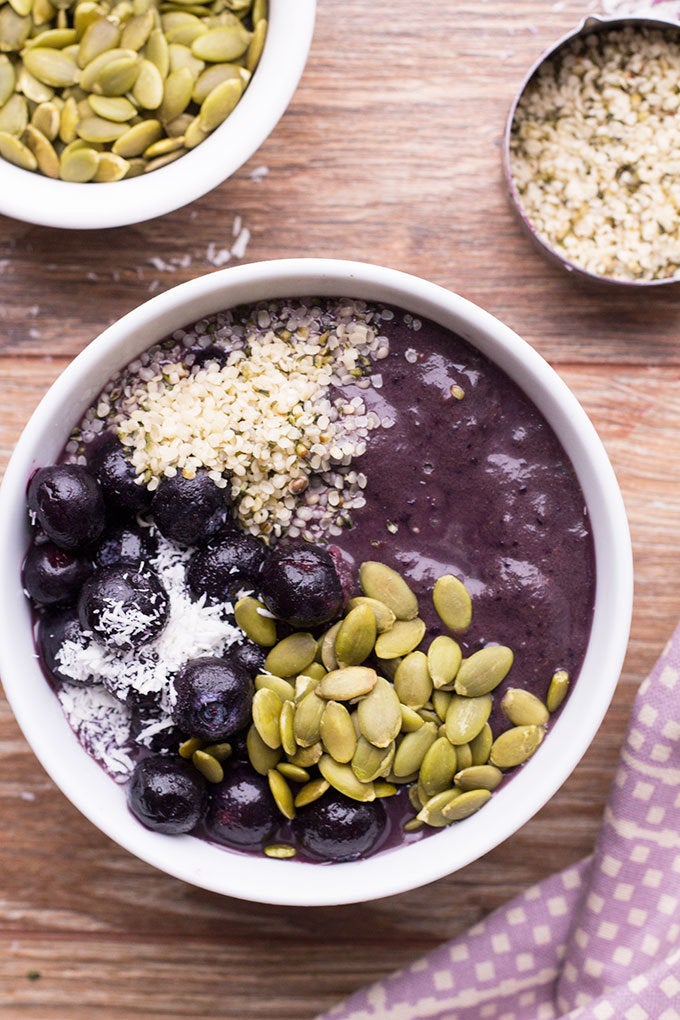 Antioxidant Smoothie Bowl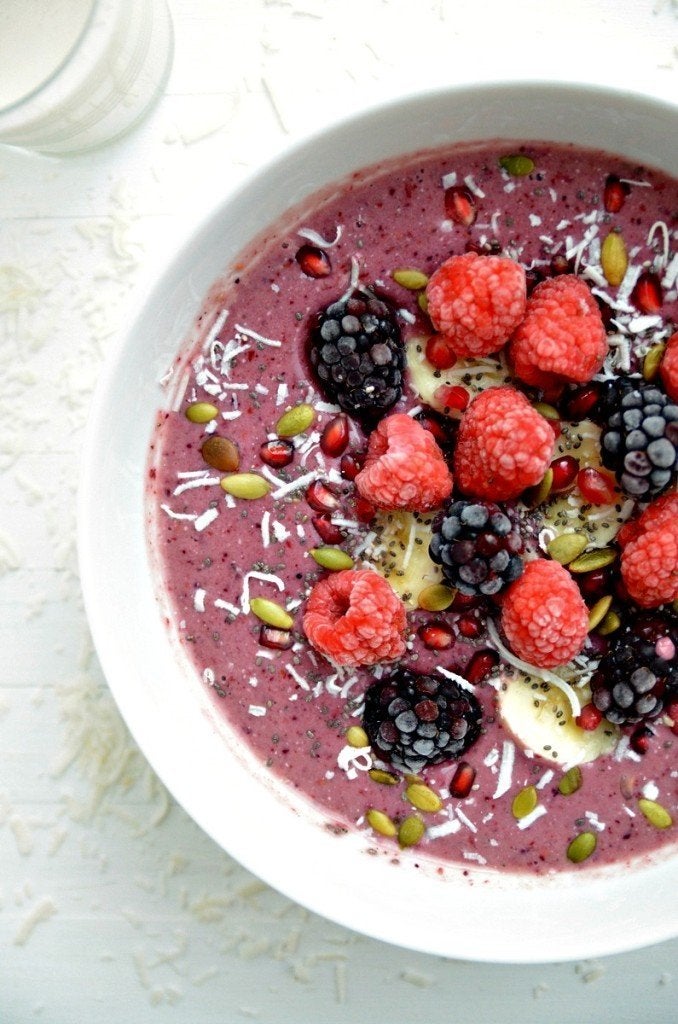 Green Monster Smoothie Bowl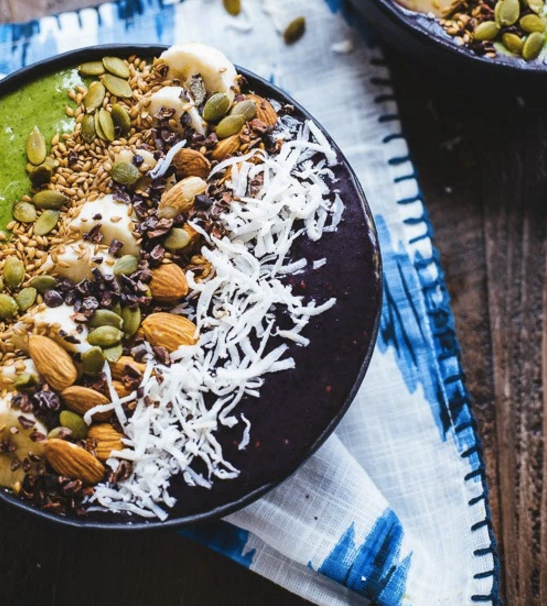 Spiced Apple and Oatmeal Smoothie Bowl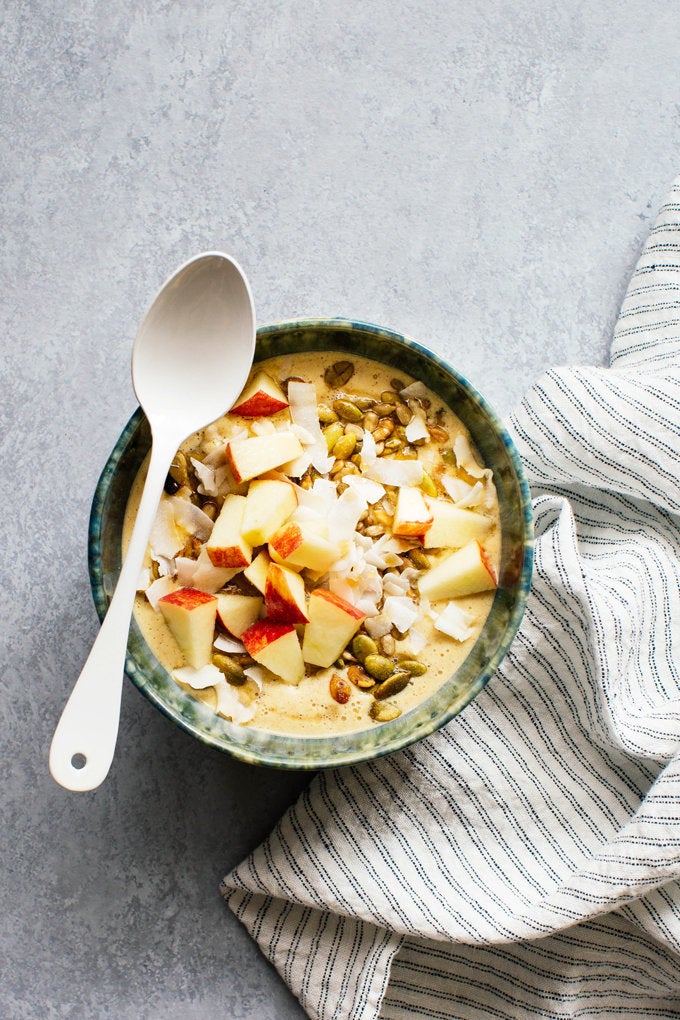 Matcha Green Smoothie Bowls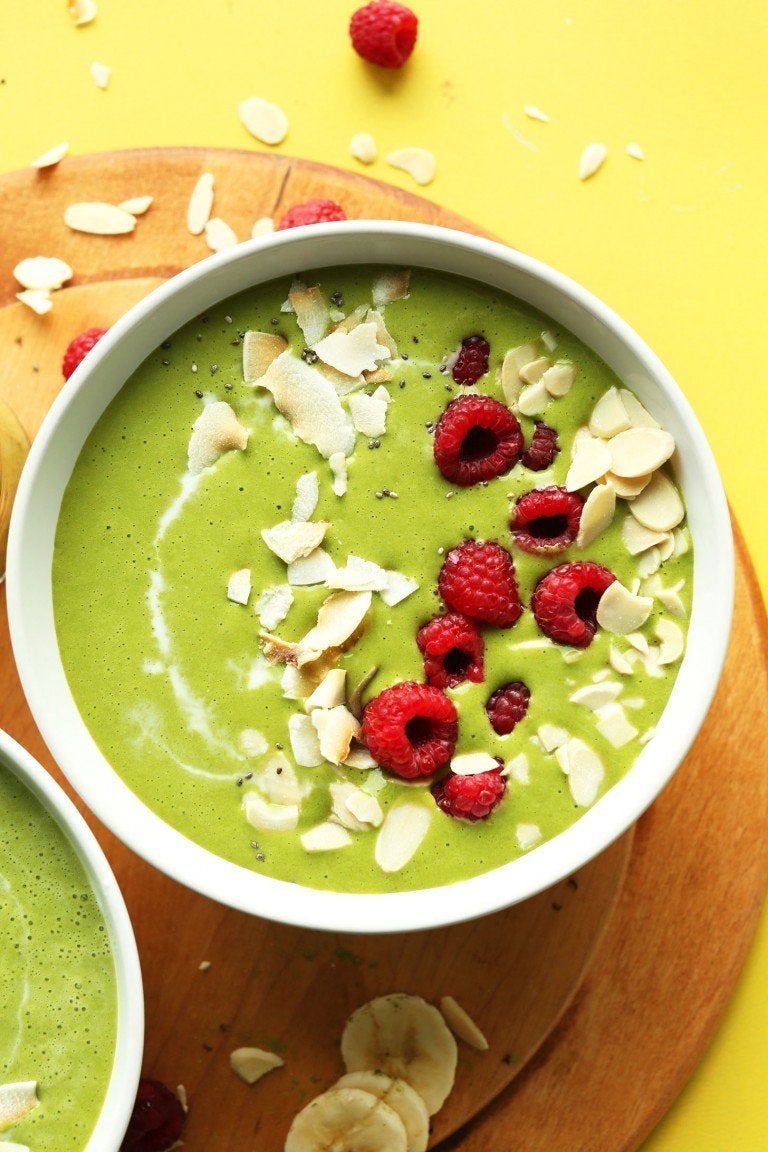 Chia Peach Berry Protein Green Smoothie Bowl