Smoothie is no ordinary cat. No. Smoothie might be the most beautiful cat in all the land.
Smoothie is a British Longhair living in the Netherlands with her owner, Arvid van Boekel. Like many other cats in 2016, she has her own Instagram handle. But, Smoothie is special because she is one seriously pretty kitty.
"I started this Instagram account because I was posting too many pictures on Facebook, and my friends were complaining ("Another cat pic, really?")," van Boekel told The Huffington Post in an email. "But I just had so many nice pictures, that I wanted to share with the world ... and in a few months Smoothie gained a lot of followers all around the world. I guess all cat owners think they have the most precious kitten, but people seemed to agree that Smoothie is really special."
Look at those big green eyes.
Look at that perfectly fluffy tail.
(Side note from van Boekel: "[T]o wear something black inside the house is almost impossible because of the hairs. But well, that's the only downside. For the rest it's really hard to concentrate when there's walking such a photogenic cat around you the whole time!")
She's beautiful and she knows it, but that doesn't mean she isn't sweet.
"I guess she knows how pretty she is, cause she's all the time posing when I'm making pictures or videos," van Boekel added. "On the other hand she's not behaving like a princess, because she's really affectionate and cuddly. People think that she's able to claw your eyes out, but the truth is she wouldn't harm a fly. She's really calm -- as you can see in the videos I uploaded -- and prefers people over other cats."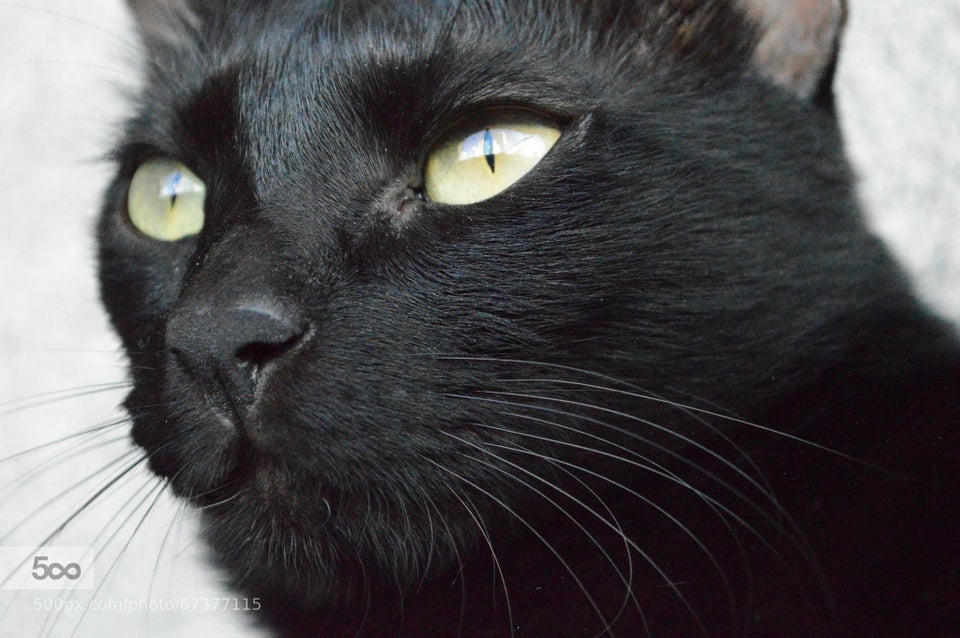 Beautiful Black Cats
Popular in the Community