Warning: this recipe is dangerously easy to make. AND, homemade marshmallows are involved. Basically, you're going to be making these all the time, for better or for worse.
Folks, we have here for you today s'mores stuffed strawberries. This is basically everything that's good about s'mores -- which is, um, everything -- and everything that is good about chocolate-covered strawberries -- also everything -- and combines them into what is maybe the best summertime treat around.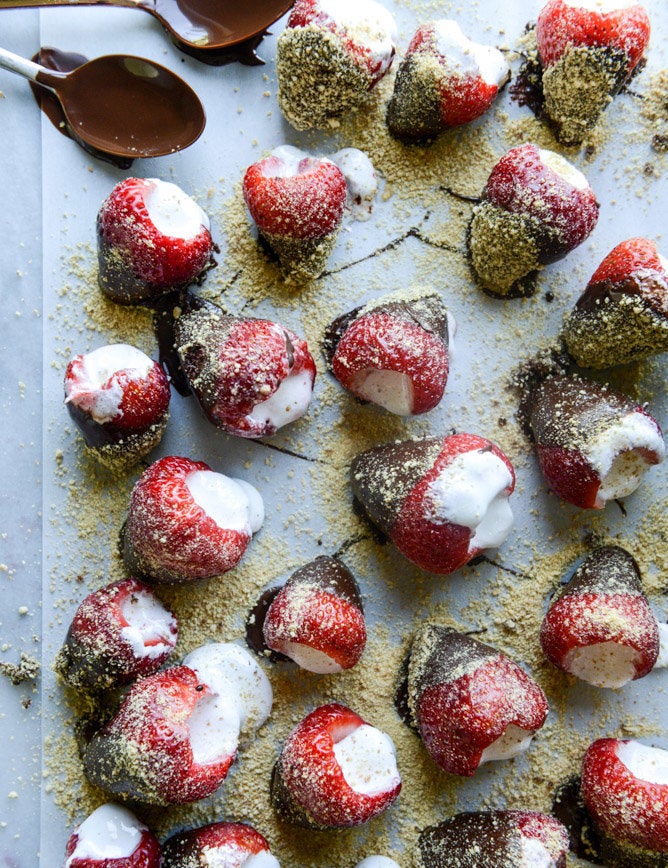 The simple recipe scoops the cores out of strawberries, fills them with homemade marshmallow fluff, dips them in melted chocolate and dusts the creation with graham crumbs. And yes, they taste as good as they sound.