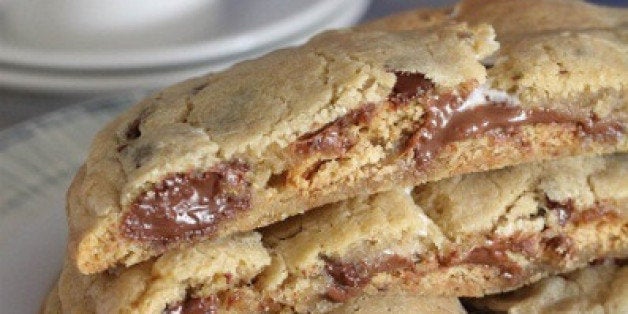 First there was the Oreo-stuffed chocolate chip cookie. An Oreo, covered in a chocolate chip cookie. That's right. The Oreo is baked IN the chocolate chip cookie. The earth stood still and cookie-lovers rejoiced.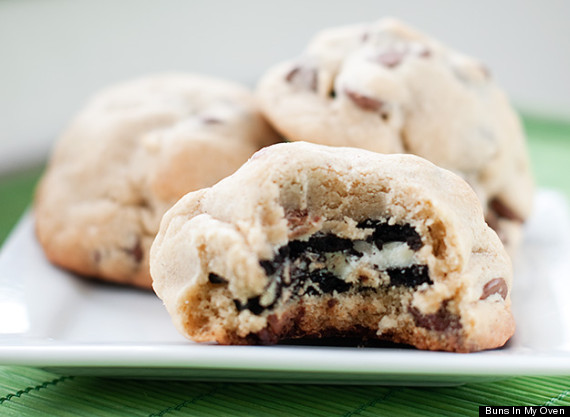 See here for an Oreo-Stuffed Chocolate Chip Cookie recipe from Buns In My Oven
Now, all hail the s'mores-stuffed chocolate chip cookie. S'mores are plenty decadent on their own, and chocolate chip cookies are complete, perfect entities unto themselves. Together, they look like this: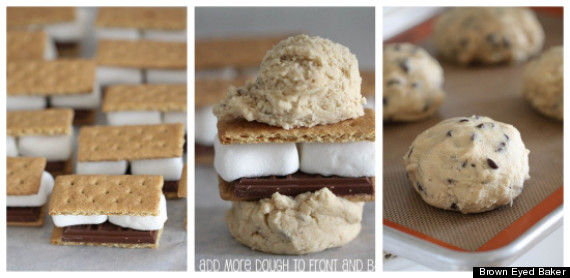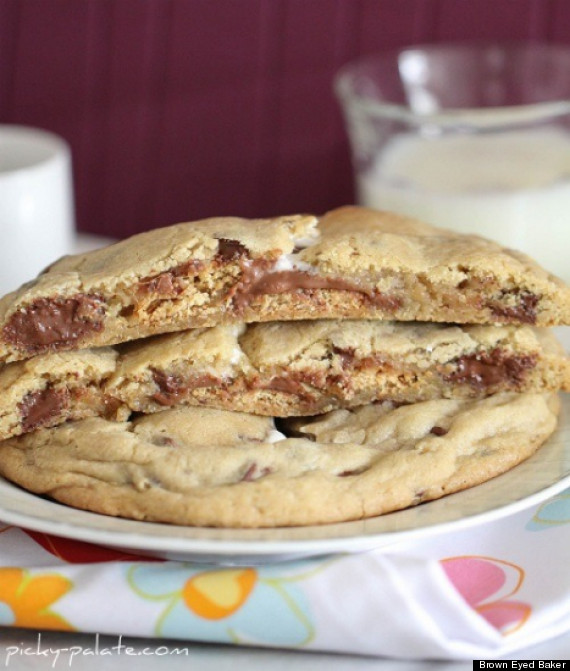 We've seen a few food bloggers try out this over-the-top recipe. The photos above come from Jenny Flake of cooking blog Picky Palate, featured on Brown Eyed Baker. This craziness is actually easier than it looks. You make each part separately -- the cookie dough and then the s'more -- and you simply mold soft cookie dough around your pre-built s'more. Stick the cookie-dough covered s'more in the oven, and prepare to swoon in 15 to 17 minutes, plus cooling time.
It looks like people are gearing up for seriously sweet summer, and we're totally on board. What other foods should we try baking inside a chocolate chip cookie?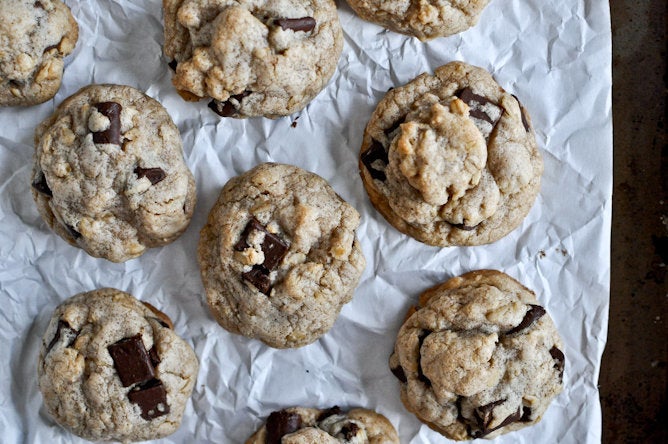 Chocolate Chip Cookies
Popular in the Community