Four men dressed as Smurfs were arrested in Australia Tuesday after authorities called for the costumed men to come forward in connection with a Dec. 16 assault at a convenience store.
According to the Age, the men, with skin painted blue like the fictional characters from the cartoon, allegedly assaulted a 37-year-old man at a Melbourne convenience store when he reportedly refused to light a cigarette he offered to one of the "Smurfs."
The unidentified victim passed out in a car and only recalled the incident upon waking, a police spokeswoman said, the Herald Sun notes. After a public appeal from authorities seeking vital information in the case, the four men -- aged between 18 and 19 -- turned themselves into the police.
Since then, the Smurfs have been released, but they are expected to be charged with offenses relating to the assault.
Camera footage from the convenience store (featured above) shows the Smurfs moments before the alleged assault took place.
In recent months, other persons dressed as fictional characters have also drawn the ire of police. Michigan "Batman" Mark Williams was arrested for resisting and obstructing police during an investigation in October, and another "Batman," 23-year-old Matthew Argintar, was arrested at a Home Depot in New Jersey after he caused a disturbance by showing up in costume.
Related
Before You Go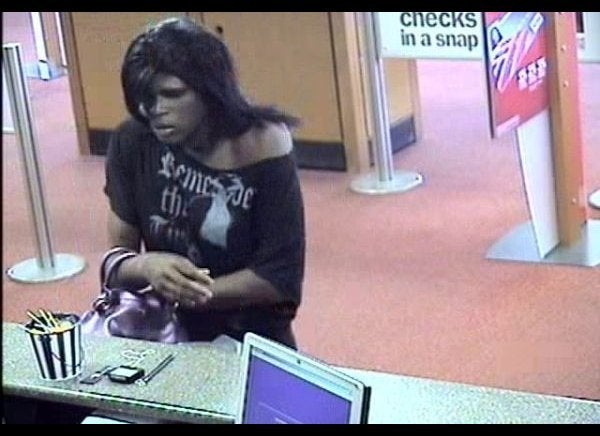 Bank Robbing Bandits
Popular in the Community