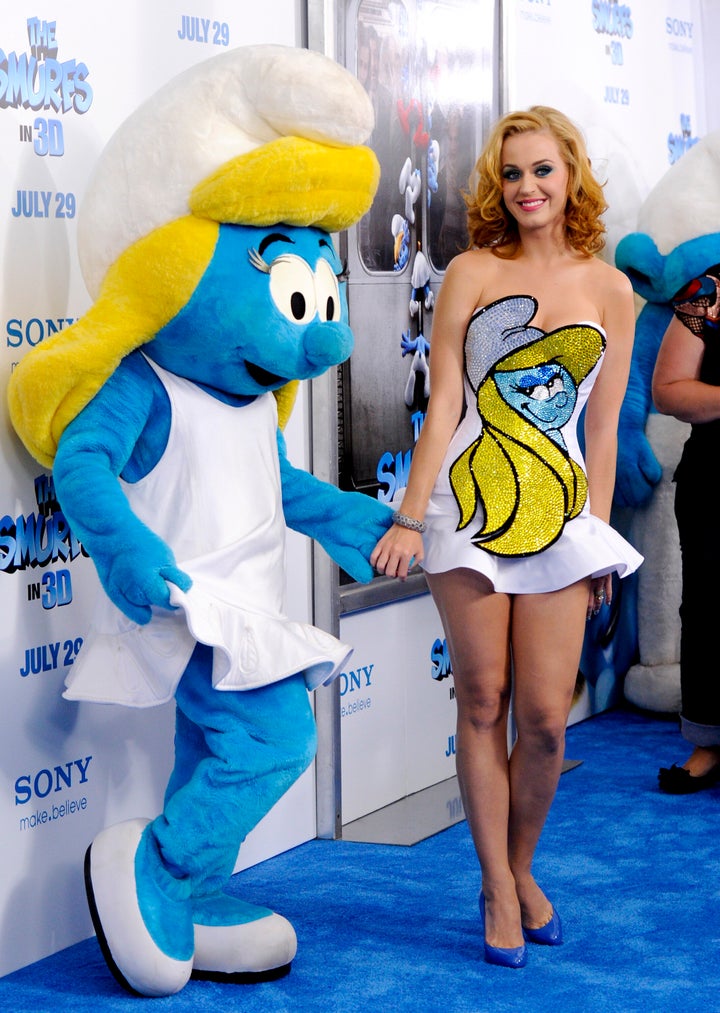 If any childhood television property needed to be remade and funneled into beautiful 3D, it was definitely "The Smurfs."
Most of us, in our spare time, spent the hours sitting back and waiting, patiently, for the day that Hollywood would announce that it was finally releasing a 3D film version of the crudely animated, beloved children's show about a family of blue, potentially socialist creatures based on a comic strip by Belgian artist, "Peyo."
It was only a matter of time.
This weekend those dreams become reality, as "The Smurfs" -- featuring the vocal talents of Neil Patrick Harris, George Lopez, and Katy Perry -- is released across the globe. However, most critics aren't fans thus far. The movie has maintained a steady "zero percent" rating for the past week, with more bad reviews being added day after day.
Here are some fun blurbs from critics:
"Why does the villain Gargamel have a name that sounds like a sore-throat product? Why are there countless male Smurfs and only one female? (The mind boggles.) Why do they only know one song, and why is it so irritating? So many questions." - Seattle Times
"Advances in CGI have meant that inserting comic strip favourites into live action flicks is now a cheap, often horrifically cheerful way of making a film." - The Guardian
"[I]ncontinence -- as the result of either as-yet untrained bowels or a terrible adult affliction -- is presumed to be a major concern for the viewer here." - Flick Filosopher
"The Smurfs may be blue, but their movie is decidedly green, recycling discarded bits from other celluloid Happy Meals like Alvin and the Chipmunks, Garfield, and Hop into something half animated, half live action, and all careful studio calculation." - Entertainment Weekly
The original TV cartoon version of "The Smurfs" ran from 1981 to 1989 on NBC, while later versions were picked up and rebroadcast on Cartoon Network and Toon Disney. Die-hard Smurfs fans might recall the 1965 film, also based on the original Belgian comic strip, called "Les Aventures des Schtroumpfs" (or "The Adventures of the Smurfs.") That film featured five short Smurf segments in black and white - one of them involved the Smurfs being terrorized by an infectious disease, and another had our blue friends befriending a domesticated dragon.
Despite those snarky critics, will you be seeing the new "Smurfs" film this weekend? Or will you be avoiding this "Marxist Utopia?"
Calling all HuffPost superfans!
Sign up for membership to become a founding member and help shape HuffPost's next chapter