Have you ever dreamt of dressing up your pet tortoise or snail? Now you can, and their outfits can be as creative as you want. A Christmas tree? Done. A cheeseburger? Of course! And how about a birthday candle? Definitely.
Katie Bradley, an avid tortoise rescuer, is the woman behind this cuteness. She has been hand-crocheting "cozies" for tortoises since 2012, and recently starting doing the same for snails. She also donates 10 percent of proceeds from her Etsy shop, Mossy Tortoise, to the International Reptile Rescue in Canby, Ore.
If you do buy one of these, just make sure you don't leave it on indefinitely. "[They] should be used under supervision, shouldn't be used near a heat source, and because tortoises are cold-blooded, obviously don't replace an external heat source," Bradley told Q13 Fox News. "Tortoises absorb UVB through the skin on their legs and head, so as long as they don't wear a cozy all the time, it won't hurt the tortoise to have a stroll in the yard dressed as a dinosaur, a pig, a shark, or a cheeseburger."
Tortoises and snails can be pretty adorable themselves, but add one of these cozies, and it's something else. You can check out more designs on her Facebook page.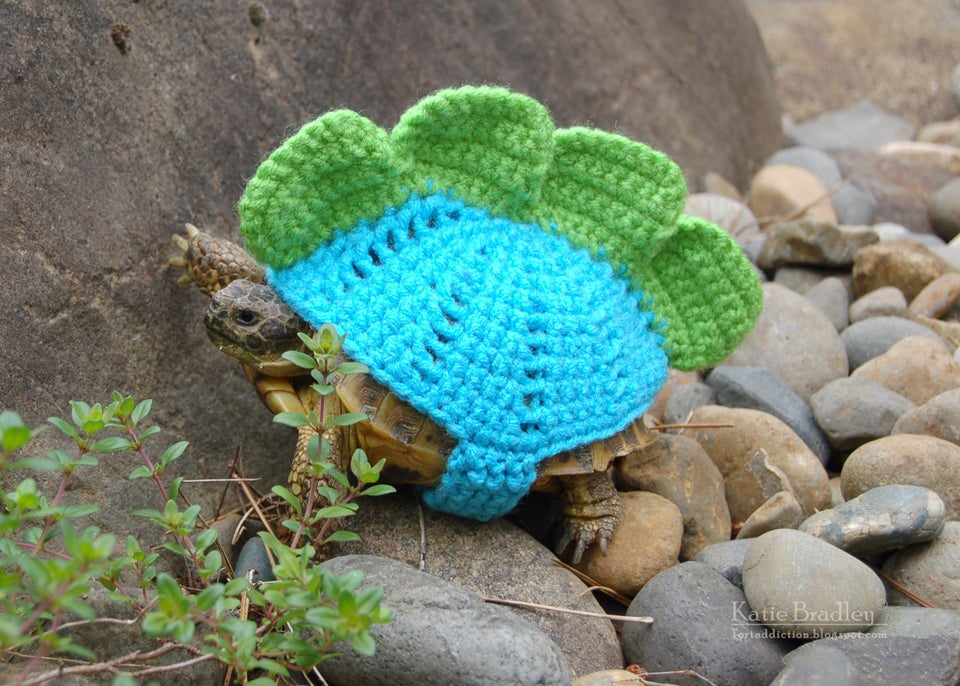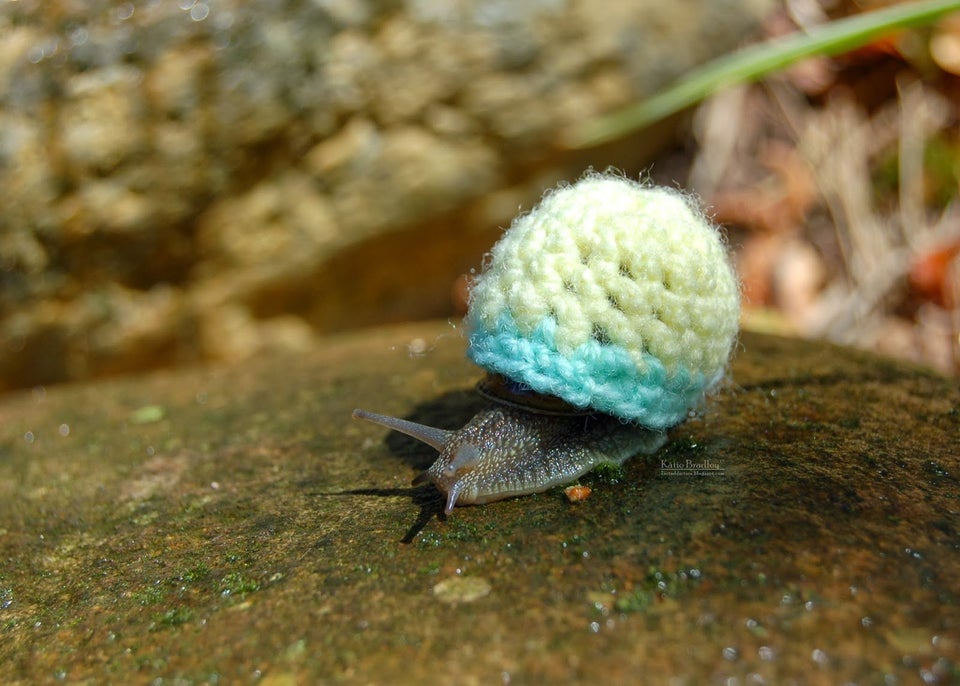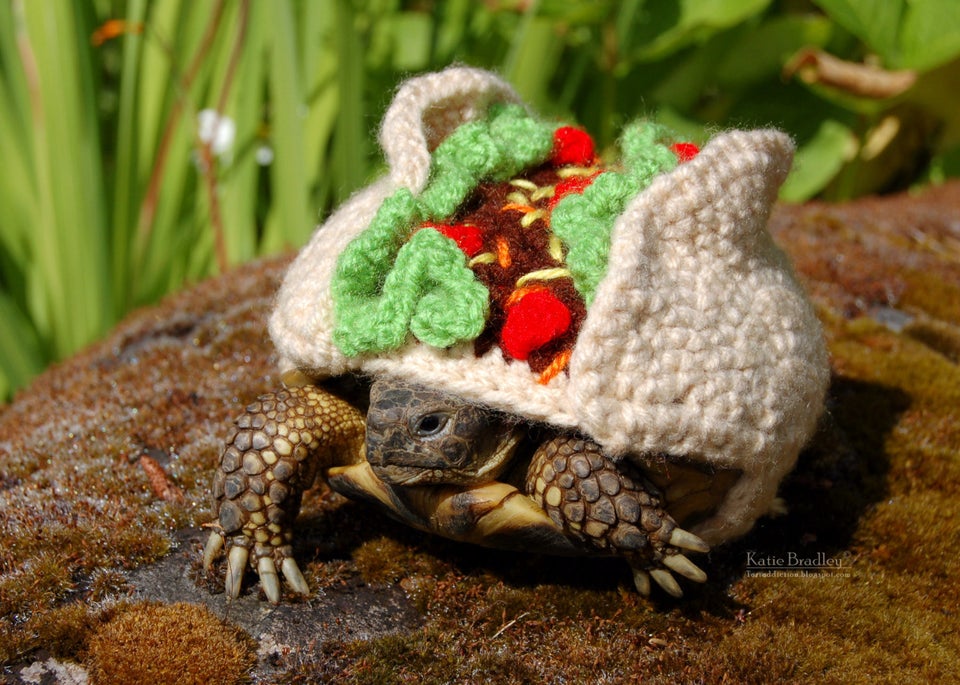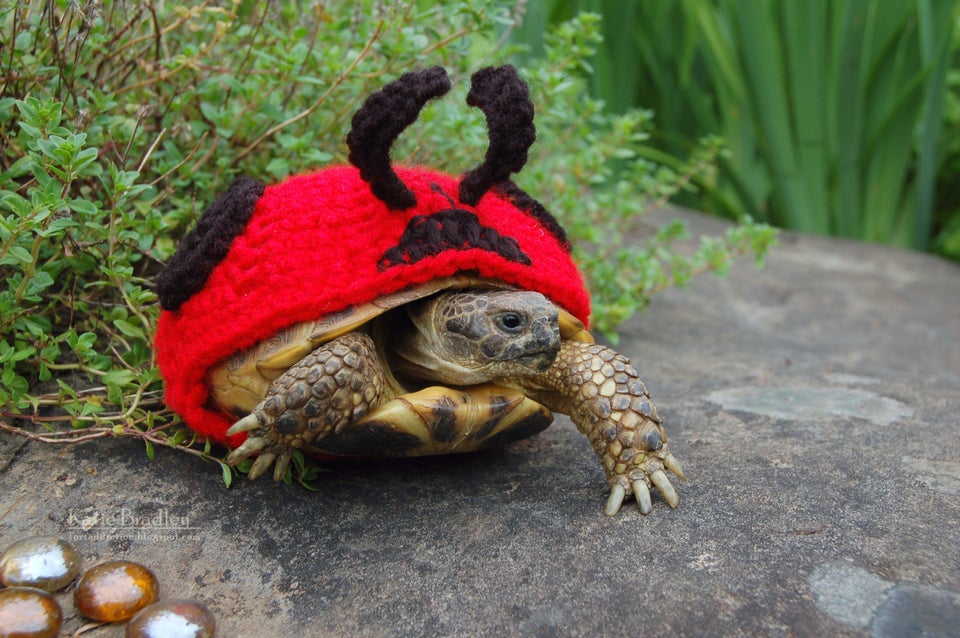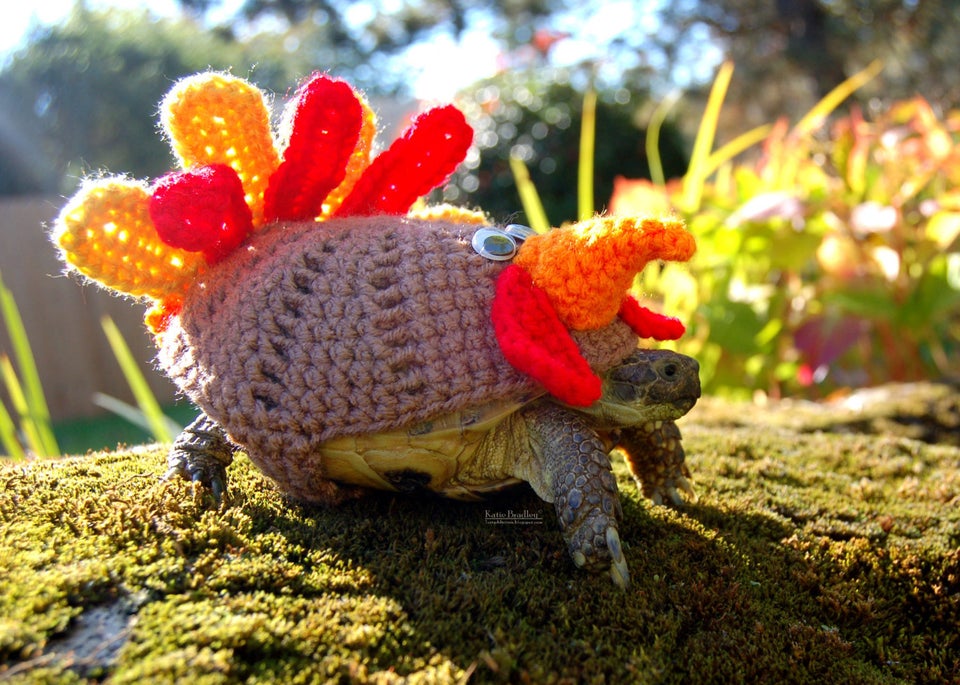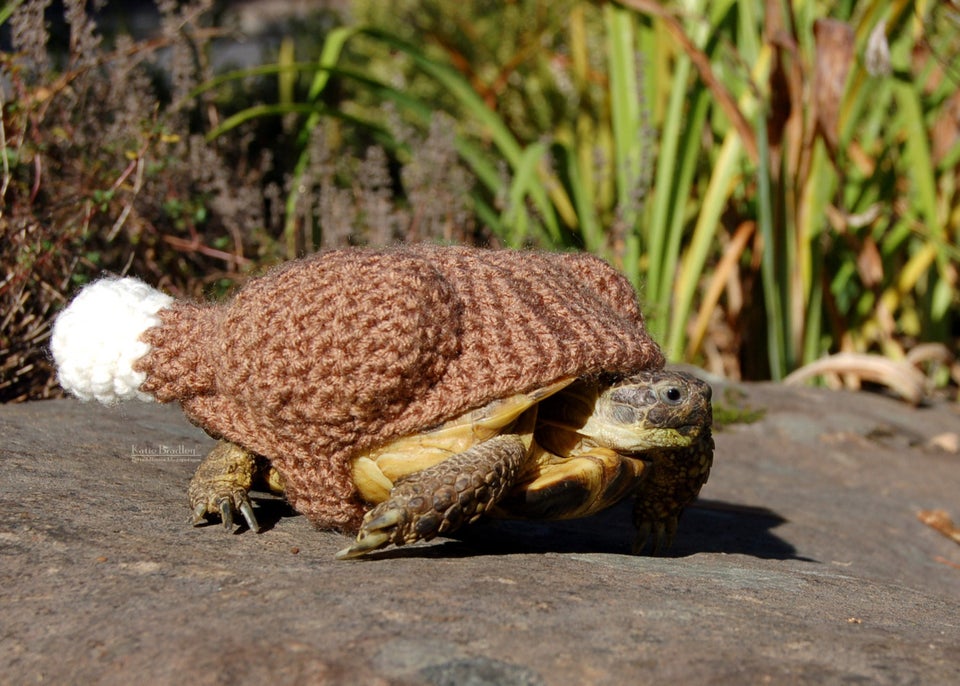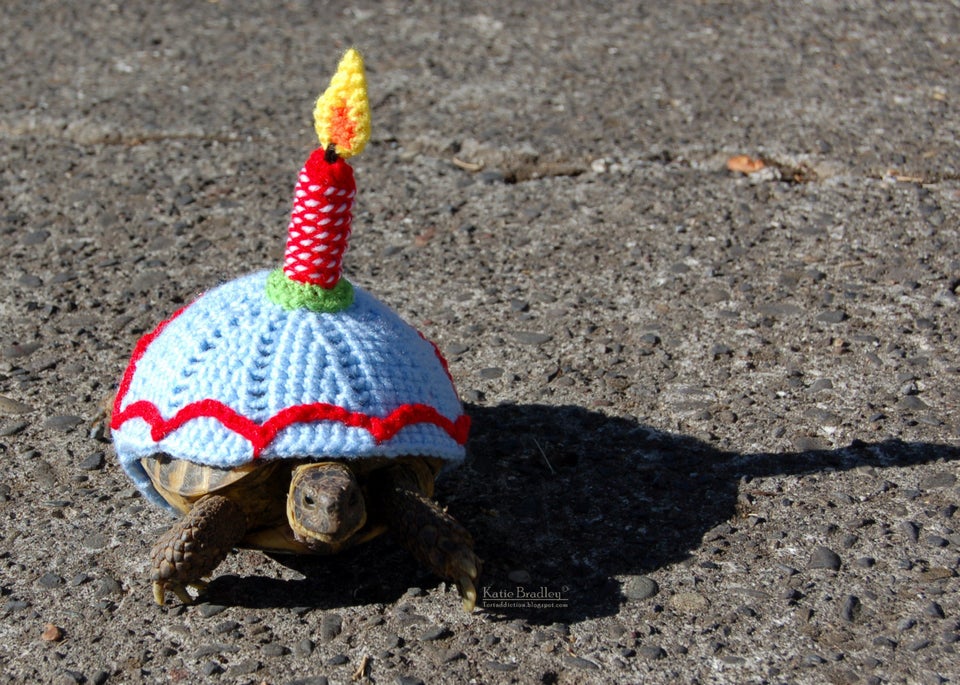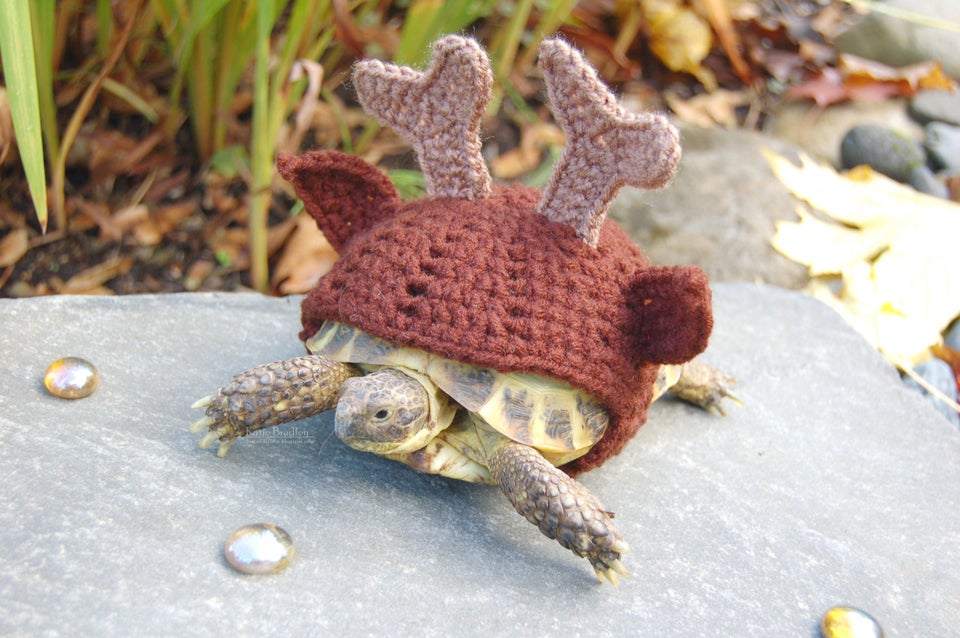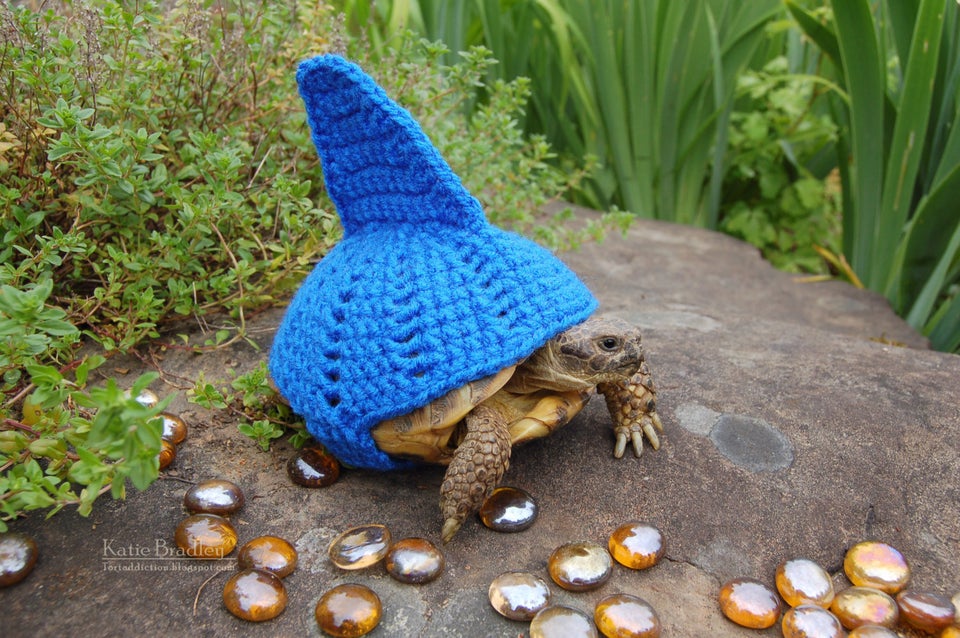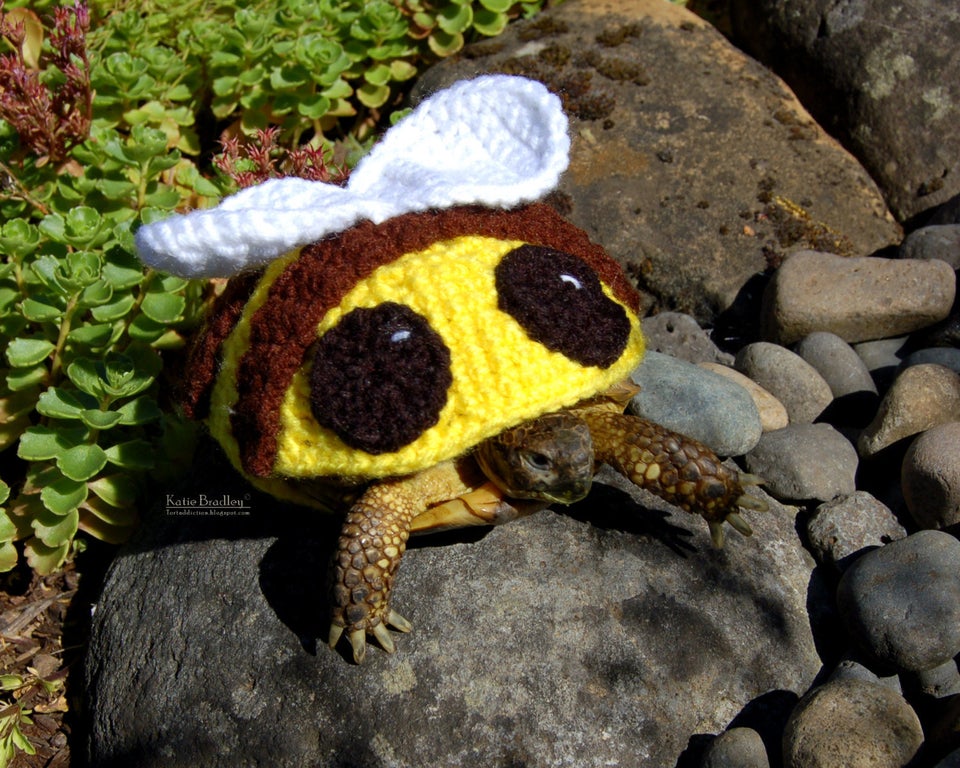 Before You Go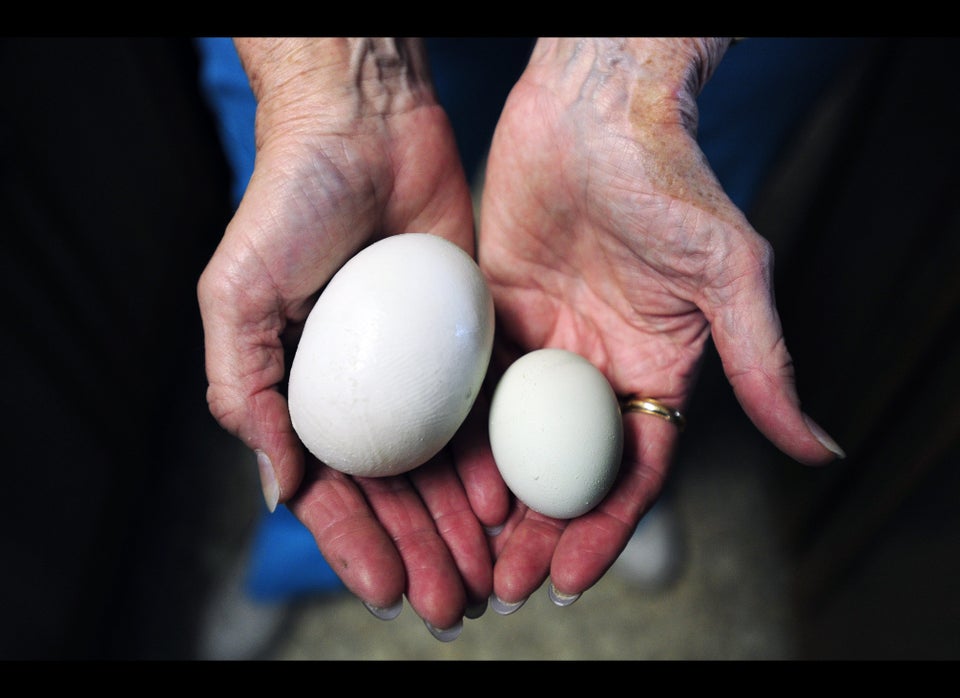 Animals In The News