Francesca Pitcher from North Star Cakes in the UK created an amazingly realistic cake for her daughter's birthday that looks exactly like a Burmese python. She put some photos up on her Facebook page and before she knew it the photos began to spread around online.
It's truly touching reading her comments as she updates fans as the cakes begin to spread around. She writes:
I am, honoured, flattered and utterly terrified this morning as the wonderful Duff Goldman from Ace of Cakes tweeted a picture of my snake cake out to his 40,000 followers last night with the word 'AMAZING!!' and a link to my FB page. Who would of thought that the cake I made for my daughter's birthday party would cause such a stir and bring me a little closer to my idol.
She also added a Facebook milestone, saying "Snake cake has doubled my likes in less than a week - who would have thought it would be so popular?"
In real life, Francesca is afraid of snakes. We hope that won't stop her from making another awesome creation though. May we suggest an anaconda next time?
See some of the Snake Cake photos below and head to her Facebook page for more.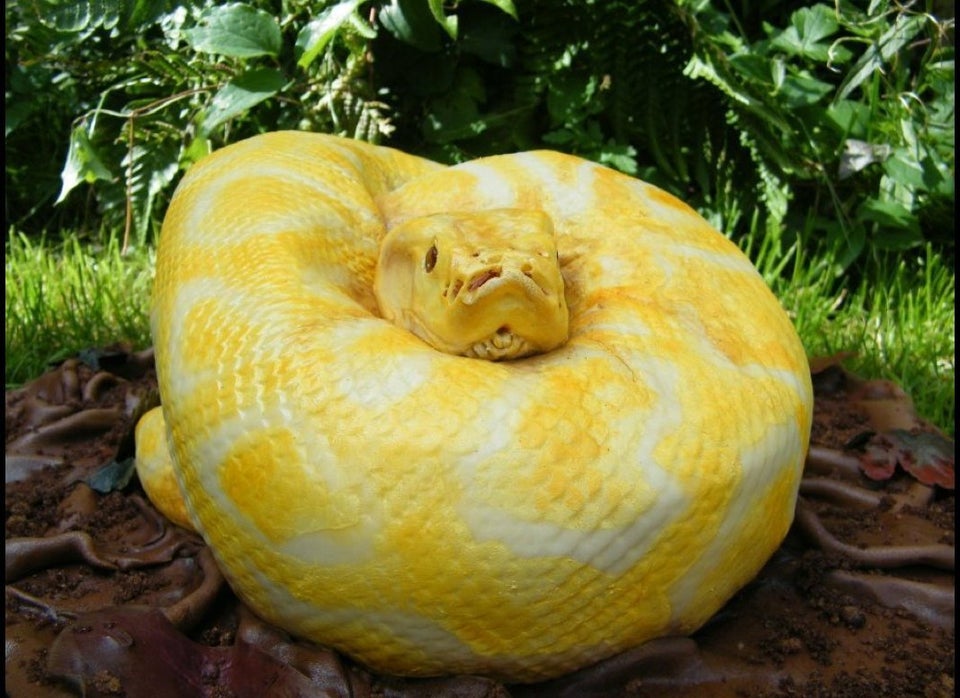 Snake Cake
Related