Thousands of snake charmers held a protest in India today to demand the right to perform with live snakes, AFP reports.
An estimated 5,000 charmers from all over West Bengal took to the streets of the state capital, denouncing wildlife protection laws that proscribe the commercial use of wild animals, including performances with live snakes.

Since the laws were fully implemented in the late 1990s, the estimated 800,000 snake charmers in India -- 100,000 in West Bengal alone -- say they have effectively been deprived of their livelihood.

"It's our birth right to charm snakes. No can deprive us of that," said Langra Bede, 35, who has suffered two cobra bites in his charming career.
A union representing snake charmers has called for the government to legalize the practice of performing with the creatures, the AP reports.
Raktim Das, general secretary of the charmers federation, told reporters on the sidelines of the protest in Calcutta that the government should make the traditional performances legal again.

And it should set up serum farms where charmers could use their expertise in handling snakes to extract venom for medical use, he added.
The Telegraph reports that about 20,000 Indian snake charmers are now behind bars because of the ban.
"Having lived with the reptiles since childhood, the snake-charmers know only one vocation, that is handling snakes and holding public shows, but strong measures adopted by police and forest department for the last decade or so have put them in a difficult situation," said union's leader, Raktim Das.
Check out these photos from the protest: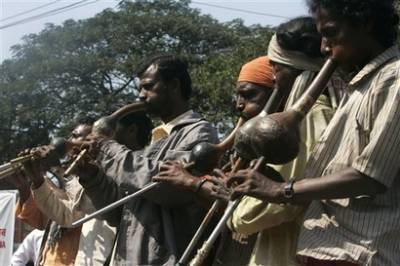 AP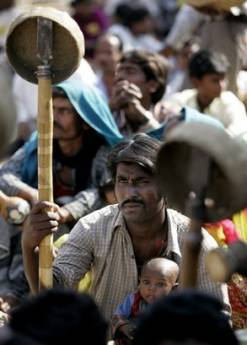 AFP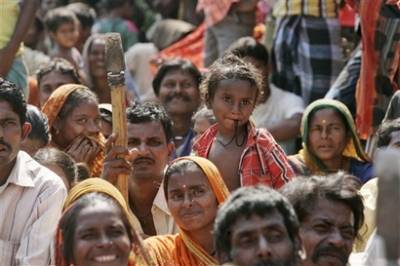 AP
REAL LIFE. REAL NEWS. REAL VOICES.
Help us tell more of the stories that matter from voices that too often remain unheard.