A Texas man who stopped at a San Antonio Starbucks for his coffee buzz got a major jolt when he found a snake in the establishment's bathroom.
"I looked down and looked at the toilet and I [saw] this snake laying across the toilet," Bruce Ahlswede, who had visited the Starbucks after a business meeting, told San Antonio station KSAT. At first, Ahlswede thought it was a toy, but when the reptile started to move, he went to tell an employee.
"I said 'Hey, you know you've got a snake in your bathroom?' And she's kind of freaking out. So we went back in and watched it as it slithered back and around and down underneath the rim of the bowl and right inside," Ahlswede told the station.
When The Huffington Post reached out to the San Antonio Starbucks for comment on the scaly encounter, an employee at the store laughed out loud, but had no comment.
A spokeswoman for Starbucks told HuffPost that the company was made aware of the incident and was "very concerned." Since customer safety is the top priority, they contacted Animal Control and had an inspection of the venue conducted. It has been determined there are no safety concerns.
The Texas rat snake is one of the most common non-venemous snakes encountered in North Texas, according to the University of Texas at Arlington's Amphibian and Reptile Diversity Research Center. Although they do not pose a threat to humans, this subspecies can grow to more than 77 inches long.
Another Texan named Marcus Forson found a snake in an 18-pack of Bud Light beer last week, according to Houston's ABC affiliate KTRK. He opened the box, grabbed a bottle and saw the snake wrapped around it. He thought it was a joke, but then he saw it was a real snake and it was dead.
"There's no way I was going to drink the beer," he said. "It stunk bad. The snake was dead. The snake was ice cold. It's kind of shrunk up and the eyes are missing out of it."
He is supposed to get a refund.
Before You Go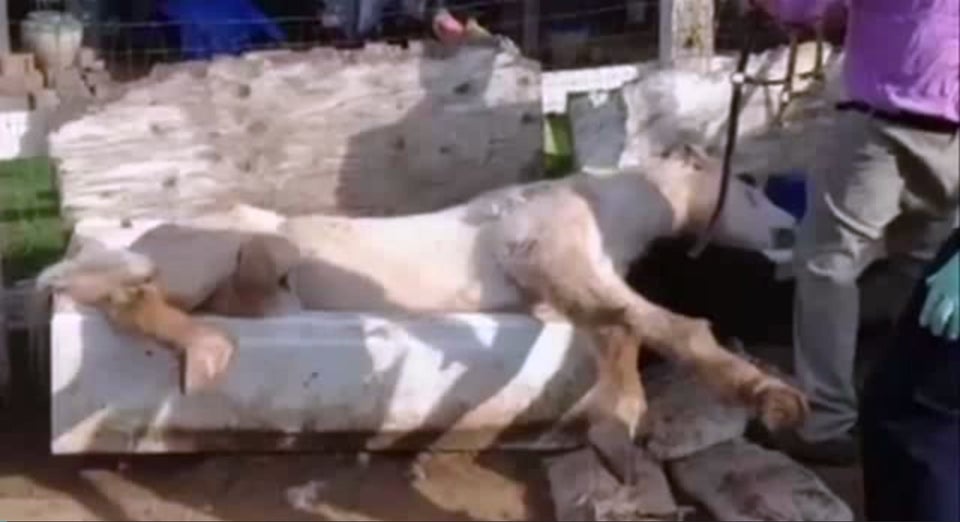 Animals In The News
Popular in the Community