On Tuesday morning, a pedestrian in Honolulu's Chinatown came across a snake in the sidewalk.
While Hawaii is rife with invasive species, snakes are among the most dangerous. Without any natural predators, they compete with the native animal populations for food and habitat, and many snake species prey on birds and their eggs, increasing the threat to Hawaii's many endangered native birds.
Tuesday's snake sighting is the second in just over a month for the island of Oahu. In late September, a 5-foot long boa constrictor was run over on the Pali Highway.
It's not clear where either of these snakes came from, but investigators hope they are freak incidents and not a growing trend.
Related
Before You Go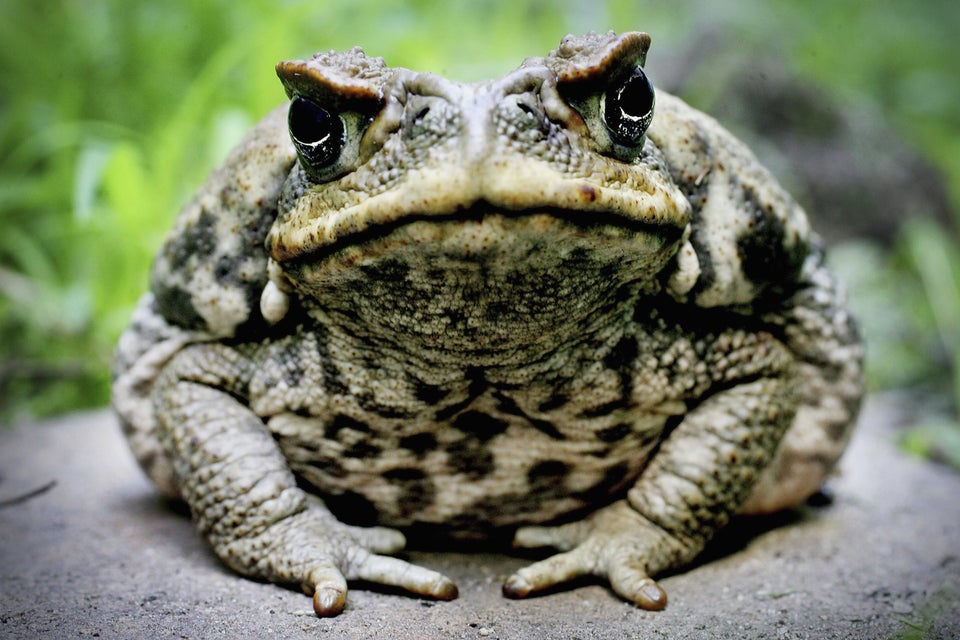 10 Invasive Species
Popular in the Community