But Rep. Steve Stockman (R-Texas) thinks food stamps put people on easy street. This week he mocked Democrats undertaking the "SNAP Challenge" to protest proposed cuts to the Supplemental Nutrition Assistance Program, which helps 47 million Americans buy food at a cost of roughly $80 billion per year.
Stockman spokesman Donny Ferguson started the SNAP Challenge on Sunday. After two days of Ferguson's food stamp dieting, Stockman's office declared it had "debunked" the challenge.
"I wanted to personally experience the effects of the proposed cuts to food stamps," Ferguson said in a statement on Stockman's House website. "I didn't plan ahead or buy strategically, I just saw the publicity stunt and made a snap decision to drive down the street and try it myself. I put my money where my mouth is, and the proposed food stamp cuts are still quite filling."
Republicans are eager to reduce nutrition spending, but a bill cutting roughly $2 billion a year from food stamps failed in the House on Thursday. Conservative Republicans said the cuts didn't go deep enough, while Democrats said they already went too deep.
Ferguson said he expected to have food left over and thought the cuts should go deeper. "Based on my personal experience with SNAP benefit limits we have room to cut about 12 percent more," he said.
Most of the people who would be affected by the cuts Republicans want wouldn't see a percentage reduction -- rather, they'd be cut off from the program altogether thanks to more stringent asset and income tests. For instance, a car worth more than $5,000 could be a disqualification. The bill would trim the food stamp rolls by about 2 million people.
HuffPost readers: On food stamps? Tell us what it's really like -- email arthur@huffingtonpost.com. Please include your phone number if you're willing to be interviewed.
Rep. Barbara Lee (D-Calif.) is one of the 25 House Democrats who tried food stamp diets this week. She and many others lamented the lack of fresh fruits and vegetables in their shopping carts. She said she was hungry at some points.
"Personally it's a real challenge, and I'm constantly preoccupied with food," Lee said Wednesday while eating crackers and peanut butter. "I think it's important for members of Congress to do this. As a former food stamp recipient myself, I remember those days very clearly."
Ferguson said he's suffering no such preoccupation. "I've been broke before so I've eaten on even less," he said in an email on Wednesday. "Traveling tomorrow through Tuesday, so I'm trying to pack the rest of my 'SNAP' food in my checked luggage."
Aside from rice and beans, Ferguson had bought root beer, popsicles and cookies -- much different than what Democrats put in their shopping carts. He didn't say which items he still had left before he had a change of heart about checking his bags.
Rep. Dan Kildee (D-Mich.), another dieting Dem, acknowledged that he's not exactly starving, but said that's not the point.
"For all of us who don't even have to worry about our next meal, we can get through a week," Kildee said. "I'll get through this week. That Stockman staffer can get through a week. But if one had to depend on this diet as their normal diet for month after month until they can find a full-time job, they won't be healthy."
All Americans should have good food as a matter of principle, Kildee said.
"This is the United States of America. People ought to have some floor of decency beneath which no American should ever fall, and to me, having a basic healthy diet is fundamental to an advanced society, and every citizen regardless of their financial situation should be afforded that."
Before You Go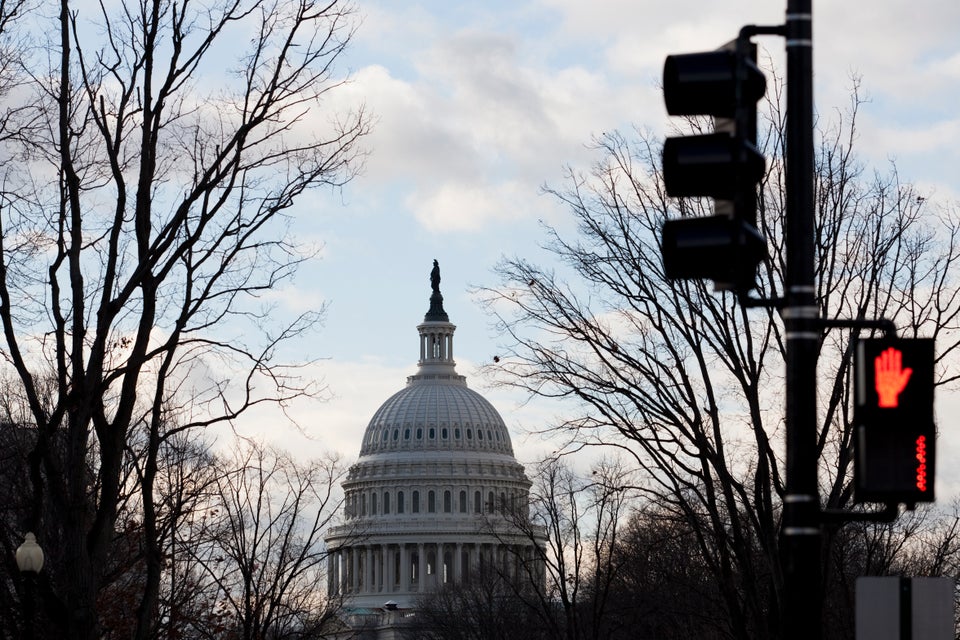 113th Congress Facts
Popular in the Community