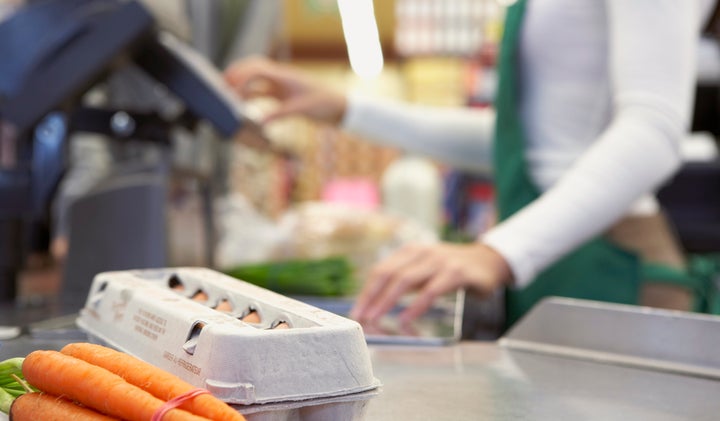 The health and economic security of America's children from low-income families are in jeopardy with the recently introduced "Welfare Reform and Upward Mobility Act" by Congressman Jim Jordan and Senator Mike Lee. When millions of Americans lost work during the Great Recession, one federal program automatically stepped up to help displaced workers provide food for their families — the Supplemental Nutrition Assistance Program (SNAP), also known as food stamps. While scores have returned to work, the labor-market has offered fewer opportunities for regular, full-time work or wage growth. SNAP has helped them make ends meet, exactly as intended.
However, the new bill severely restricts access to SNAP for households with children, who make up two-thirds of the program's caseload, by requiring the adult caretaker in families with children to meet a 100-hour per month work rule in order to qualify for assistance. Currently, only able-bodied adults under age 50 without dependents are subject to a minimum-hour monthly work rule. The Jordan-Lee bill would extend the work requirement to adults raising children (with some exemptions for those with children under age 6). Over 60 percent of households with children work while receiving SNAP, and nearly 90 percent have someone in the labor force in the 12 months surrounding receipt. However, many are unable to meet the 25 hour per week threshold in the proposed bill either because only part-time jobs are available or due to inadequate access to affordable child care, or both. The bill allows married parents to share the 100 required monthly hours, freeing up one to care for the children while the other works. But no such child care provision exists for single-parent households, exposing this already vulnerable population to greater economic risk.
The irony of this legislation's timing is that it comes on the heels of path-breaking research demonstrating long-term benefits for those who have access to SNAP during childhood. While previous research had established that SNAP substantially curtails household food insecurity and lifts millions out of poverty, the new research shows that access to food stamps in childhood has long-lasting education and health benefits, substantially raising high school graduation rates and reducing the risk of obesity, heart disease, and other threats to good health and future economic success.
Some policymakers are frustrated that participation in SNAP is still well above pre-recession levels despite falling unemployment. Wages for the middle and working classes in America which had already been stagnant for decades fell even further during the recession, and have been slow to recover. This means though they are now working, millions remain eligible for SNAP because of meager wage growth. In short, the U.S. labor market doesn't provide enough well-paying jobs to lift every family out of poverty.
Participation also remains elevated because of great success by the states in reaching those in need. In 2000, nearly 1 in 2 households eligible for assistance failed to sign up, but the Bush administration provided states with greater support for program outreach, and today 8 in 10 eligible households participate. Today, over 90 percent of all benefits are paid to households with annual incomes below the poverty line, and error rates in benefit provision are at historic lows.
The impetus to pare back SNAP for households with children is based on the false premise that too many of them are receiving benefits for too long and without work. The evidence does not support this claim. On the contrary, in the case of SNAP, the evidence is clear that the current program has offered clear victories of better health, education, and incomes and that restricting access will be a significant setback for America's children.
Popular in the Community