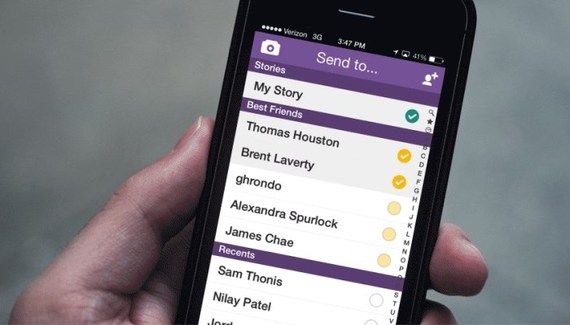 However, if there is one thing that Snapchat is missing, it is providing strong Key Performance Indicators (KPI) for its users. A KPI is a type of performance measure that helps you collect and analyze how well your business or organization is performing. With regards to social media platforms like Facebook, businesses and other influencers measure their performances through the number of likes, shares, and comments that their content receives. Similarly, on Twitter you can measure your performance through the number of retweets, favorites, or replies your account receives. This is one of the many reasons businesses are increasingly marketing through social media, as they can evaluate themselves more strategically.
Snapchat, on the other hand, has a few KPIs that aren't so advantageous towards businesses and other organizations, and due to the application's ephemeral and private nature, performance indicators consequently become less meaningful. The most significant way a user can measure their performance on Snapchat is through their view counts from Snapchat Stories. Whenever a user posts a picture or video to their stories they can click on their post and view how many or which of their followers have viewed their Snapchat Stories over the last 24 hours. Those views can be a good indicator, but there's no way of validating if the viewers are actually watching the Snapchat Story. Because users have so many "Stories" on their recent updates, they can skip through their friends' "Snap" and end up not watching the content. In addition, if the users post "Snaps" on their stories, the view count cannot confirm the quality of the content. There is also a screenshot feature that tests your performance, but this is only justified through a picture of a Snap.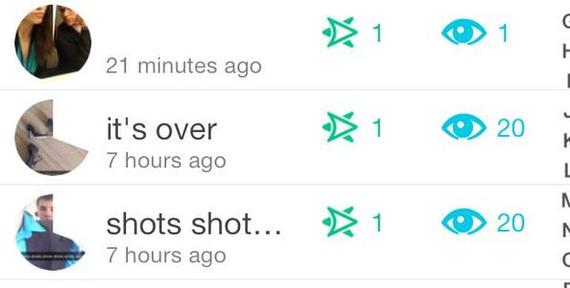 Many users like myself enjoy posting engaging and fun Snaps to "My Stories" but don't know whether viewers enjoyed the content. Thus, as an avid Snapchat user and a keen observer of the company, I suggest that more KPIs are introduced into the application, such as a "Like" button or something similar to it on "My Stories." Snapchat is reshaping the current social media landscape, moving it away from the potential scrutiny that comes when an individual user's profile is viewed publicly; yet, despite the fact that including more KPIs might work against this transformation, it might establish certain benefits for those businesses and other influencers that are trying to use Snapchat to promote their branded content. For instance, if a "Like" button were to exist, the indicator could be viewed privately to the user who took the "Snap" rather than publicly, which is similar to other KPIs Snapchat contains like the view count and screenshots.
Although some businesses and influencers have started using Snapchat for social media marketing, most haven't harnessed its full potential as they continue to utilize other social media platforms. Ultimately, by including a "Like" button or another comparable performance indicator, those same businesses and influencers might be less hesitant to use the application and more willing to post fun and engaging "Snaps" in order to improve their marketing strategies. My suggestion for a "Like" button on Snapchat may not ever come to fruition; nevertheless, the company undoubtedly needs to consider opening more businesses to trusting their platform. If Snapchat wants to be the next big thing, then this could certainly get them to the top.
Popular in the Community