CEDAR RAPIDS, Iowa – At campaign events across the country, the popular messaging start-up Snapchat is gaining traction, featuring real-time video content and ads surrounding the 2016 presidential election.
The social media application, known for its disappearing photos, is now providing live stories from the campaign trail, and a selection of photos and videos available to users all over the world. America's fastest-growing smartphone app has also developed specialized geofilters and candidate animations in early voting states.
In recent weeks, Snapchat has curated "live story" selections across the state of Iowa, as candidates descend on the first-in-nation state. Peter Hamby, a national political reporter at CNN who was hired as the director of news for Snapchat this spring, appears in many of these "snaps" to provide commentary.
"I was Snapchatting a little bit when I got here," said Enzo Nagao, a frequent Snapchat user who attended the Iowa Democrat's Hall of Fame event, which featured all five Democratic presidential candidates on one stage. It was just one of the locations featured in the Campaign 2016 snapchat story collection.
Nagao, 18, will vote in a presidential election for the first time in 2016. He says he's an undecided voter, but the application is helping him scope out the field and make a decision.
"It's pretty inspiring. I've been seeing stories all over Iowa, even all over the country just talking and getting excited," he said.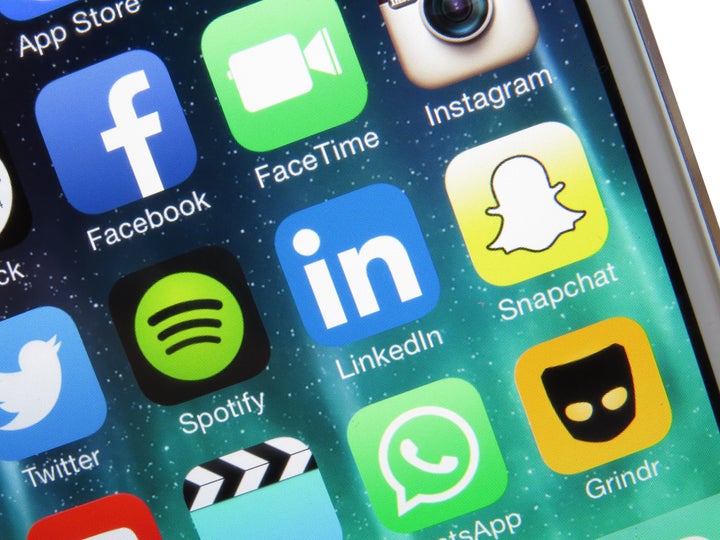 Drake University professor Jennifer Glover Konfrst, who teaches political communications, says the live events are intended to make voters feel like insiders, although the behind-the-scenes feeling can be deceiving.
"Anyone that's using this appropriately and well in service of their candidate is going to make sure that the messages you're seeing are those that the candidate wants you to see," Konfrst said. "The images that you're seeing, though they look real and authentic, are still just a snapshot."
Recently, the company revealed that 60 percent of 13-to 34-year-old smartphone users in the U.S. are using the application. Konfrst says the tool is targeting off-the-grid voters who aren't consuming traditional news outlets.
"It's really an awareness-raising tool, and when you get in there and you got them, you really need to make sure you're giving them a strong message," she said.
With the first GOP debate about one week away, candidates are launching ads that you won't see on your TV, but instead on a screen in the palm of your hands.
Kentucky Sen. Rand Paul (R) just released three ads on the application, showing the libertarian lawmaker destroying the tax code with a chainsaw as the "Star Spangled Banner" plays on an electric guitar in the background. Candidates like Wisconsin Gov. Scott Walker (R) and Ohio Gov. John Kasich (R) have also used the social media application as a platform to release advertisements.
When it comes to millennials, Konfrst said, campaigns must remember one crucial piece of advice.
"You really need to make sure you're using it the right way, and not just doing it because it's the next thing to do," she said.
But that connection via a smartphone could be enough to sway undecided voters like Nagao.
"I think it's a great tool for people to connect together to get connected with candidates, to have an open dialogue between the people and politicians," he said.
Popular in the Community