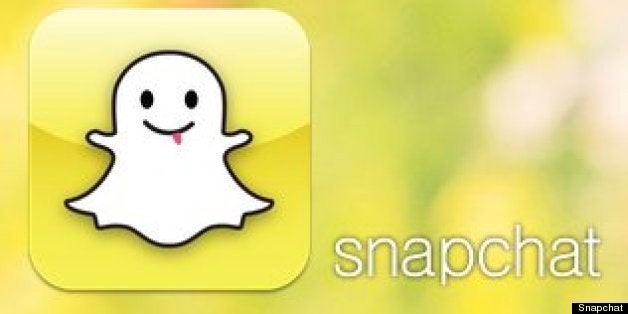 On Monday afternoon responding to a widely circulated blog post penned by the CEO of an app startup, a Snapchat spokesperson vehemently denied that the company beta-tested its popular texting product on homeless people.
The idea that the company would test its messaging app -- which automatically deletes photos after you share them -- was first floated by Everest CEO Francis Pedraza on the blogging platform Medium. In his blog Pedraza considers how a regular person's idea can become the seed for a successful startup, writing that Evan Spiegel, co-founder and CEO of Snapchat tested his app on "RANDOM people — like homeless people — and watched them use it, with no explanation or guidance."
A spokesperson for Snapchat said that never happened and called the allegations "ridiculous" in an emailed statement. "The early beta testers were Bobby & Evan's friends and siblings," said spokesperson Mary Ritti, referring to co-founders Spiegel and Bobby Murphy. "We routinely get feedback from a diverse group of Snapchatters."
Pedraza's claims were quickly derided as insensitive and weird by a few outlets on Monday. "There's something queasy-making about the idea that homeless people are being used, essentially, like lab rats, exploited for their very out-of-stepness with society," writes Noreen Malone on the NewRepublic.com.
"Imagine a wealthy kid from Stanford approaching you, on the street, and shoving an iPhone in your face...," writes Sam Biddle on Valleywag. "It doesn't get more random than a man without a home!"
It's not clear if Everest has ever been tested by any humans, random or otherwise. The free app claims to help you "achieve your dreams," and has backing from billionaire PayPal founder Peter Thiel. In a longish profile on TechCrunch, Pedraza said that he thinks his startup can help people "spend more time focused on self-actualization." He does not specifically mention the homeless.

REAL LIFE. REAL NEWS. REAL VOICES.
Help us tell more of the stories that matter from voices that too often remain unheard.
BEFORE YOU GO
PHOTO GALLERY
10 Great Photography Apps For iPhone (That Aren't Instagram)