Snapchat rolled out a filter for Juneteenth that asked users to smile to break animated chains, and then removed it after being criticized on social media.
The social media app on Friday celebrated the anniversary of the end of slavery in the U.S. by sending users a chat about Juneteenth's history alongside a graphic by illustrator Dominique Ramsey. See screenshots of the chat below: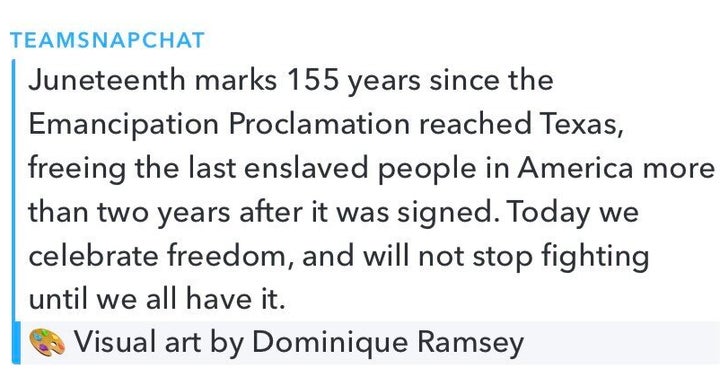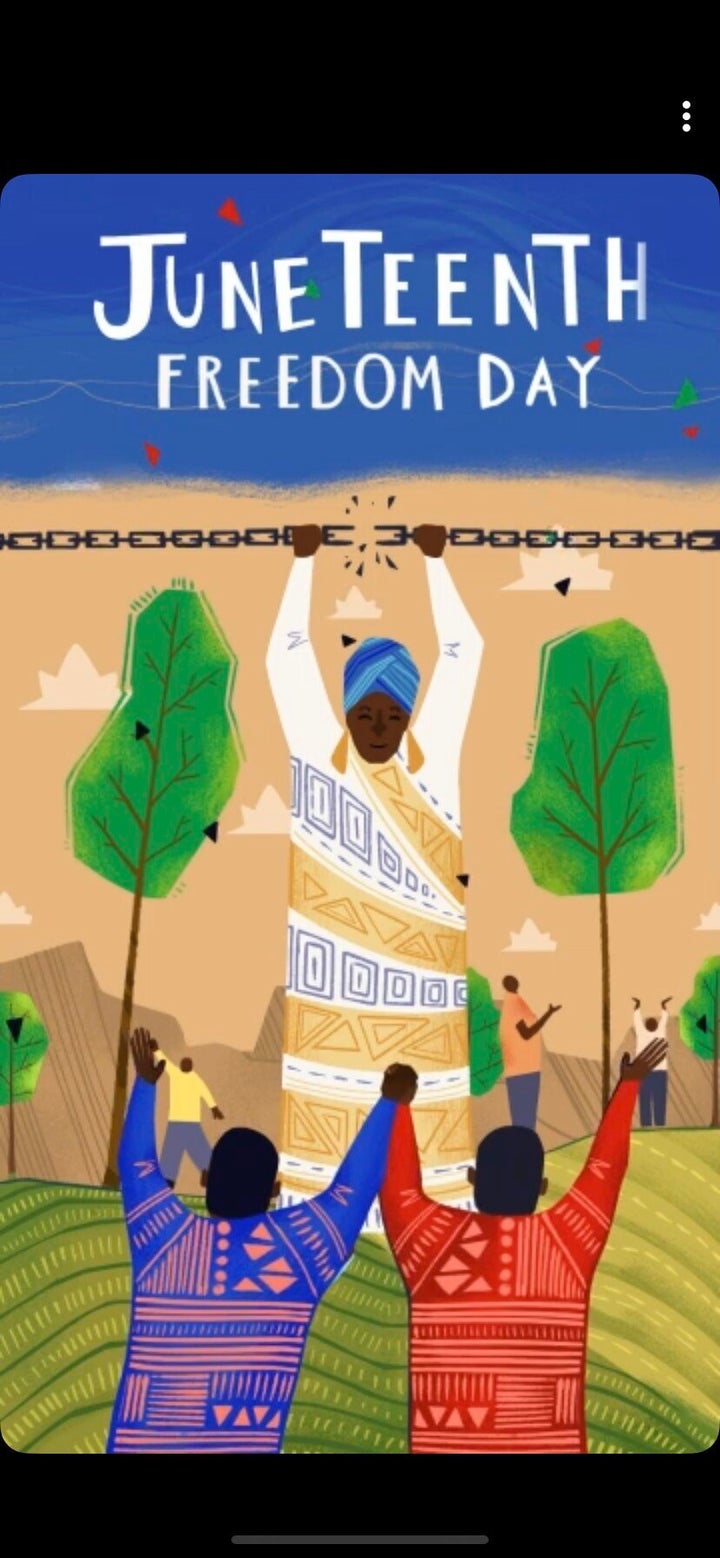 The filter accompanying the chat featured the text, "Juneteenth Freedom Day," overlaid on the Pan-African flag.
It then told users to smile, and doing so prompted animated chains to appear in the background. The chains, which appear to symbolize the chains of slavery, would then break into many pieces.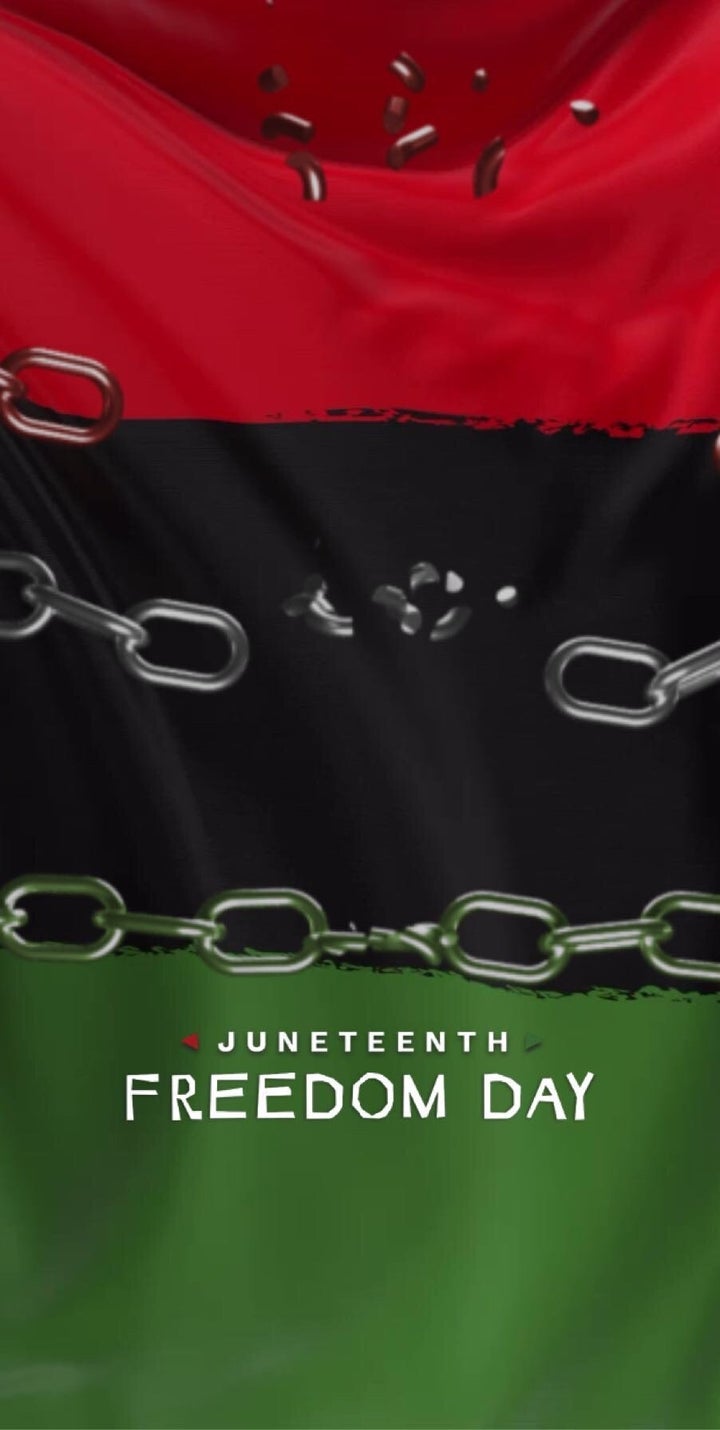 The filter's imagery and mention of Juneteenth caused a flurry of discussion on Twitter, with many people saying they were unsure of how to respond to it. Some praised Snapchat for addressing the day, while others criticized it for being "ridiculous" and "awkward."
Not long after news of the filter made the rounds on Twitter, it was quietly removed from the app and was no longer an option to use as of late Friday morning.
A spokesperson for Snap told HuffPost via email on Friday afternoon that they "deeply apologize to the members of the Snapchat community who found this Lens offensive."
"A diverse group of Snap team members were involved in developing the concept, but a version of the Lens that went live for Snapchatters this morning had not been approved through our review process," the spokesperson wrote. "We are investigating why this mistake occurred so that we can avoid it in the future."
The company's misstep comes after CEO Evan Spiegel told employees earlier this month that it would not be publishing its diversity numbers "because it would reinforce the perception that Silicon Valley isn't diverse," according to a report in Business Insider.
Spiegel reportedly made the comments at a company all-hands meeting where he also said that Snap's diversity is comparable to other technology companies.
Popular in the Community