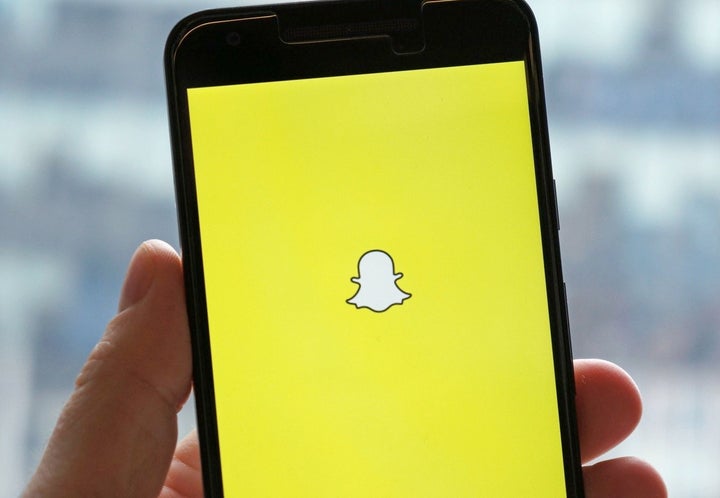 Snapchat, despite its popularity with young people, is lagging behind rivals when it comes to suicide prevention tools.
Facebook on Tuesday debuted expanded self-harm reporting tools on every version of its service. Anyone who sees a post that signals a friend may be having trouble can now go through a series of steps to report that content as "suicidal." The social network will suggest you reach out to the person. And the individual who posted that content will then receive resources from the Facebook team to help them get help. Twitter has similar features.
Facebook's move is laudable, given its status as the single largest social network in the world. But recent reports indicate that Facebook has ceded some ground to Snapchat, where users apparently share more "personal" stories. But those personal stories come with no clear self-harm reporting tools.
If you were to come across an alarming "Snap" on that platform, your means of recourse would be pretty limited. The Snapchat app only gives you the options to "remove friend" or "block" a user outright -- and it's not particularly easy to find these commands in the first place.
A representative for the service confirmed to The Huffington Post that there's nothing "specific" allowing you to report self-harm.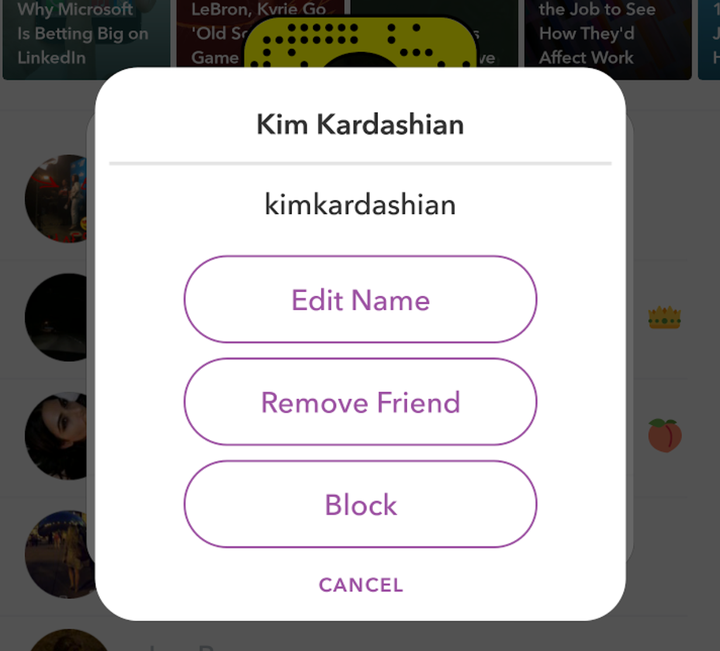 Snapchat does have an online form through which you can "report a safety or abuse issue." It's not exactly a breeze: You have to select the type of problem you're reporting, input your email address, username, age, username of the person you want to report, that person's age, the specific type of content you're reporting ("Snap," "Snap Story," "Snapcode Selfie" and "Story Explorer" are your options), when the content was sent and any other relevant information. It also has a dedicated "Safety Center" with helpful resources.
Given the social network's appeal to young people, there's an argument to be made for a more immediate reporting tool.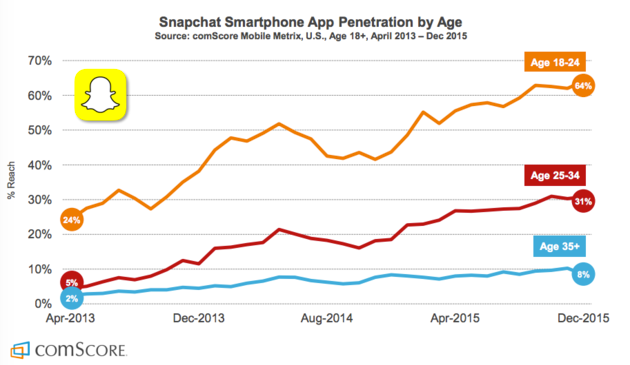 So why hasn't Snapchat created better reporting tools? One argument: As opposed to Facebook or Twitter, where you're probably connected to hundreds of people you don't often speak to, Snapchat is more intimate -- you use it with your friends, and if you see something that concerns you, you likely know how to reach out to that person directly. Its users only interact with the people they want to interact with, in other words, which has no doubt contributed to the service's meteoric rise.
Don't forget that Snapchat has a somewhat more "permanent" element called "Stories," though. Here, users can post photo or video messages that last for an entire day. Many people use the feature as a sort of public diary, and the stories are viewable by any of a user's friends, if not everyone who follows that user.
And that's where you might see something from an individual you don't know but still think is worth reporting -- a bit of content that wasn't meant for you necessarily that's nonetheless worrisome.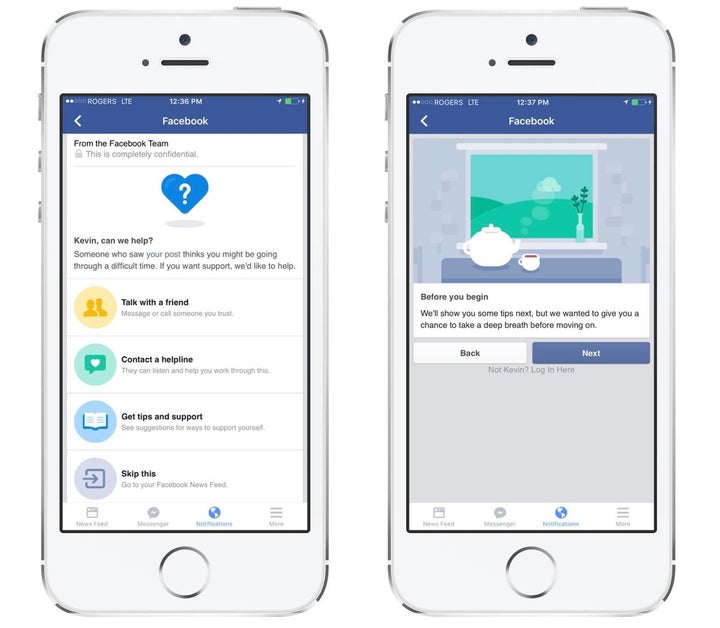 Originally, someone who posted content that was reported by a friend would see a screen inviting them to "Talk to someone" or "Get tips and support." Now, they can "talk with a friend" (emphasis ours), "contact a helpline" or tap through for tips and support. Those options will take over a user's screen when they next use Facebook, a representative told HuffPost.
"Given that Facebook is the place you're connected to friends and family, it seemed like a natural fit," Dr. Jennifer Guadagno, head of Facebook's suicide prevention team, told The New York Times.
Related
Popular in the Community