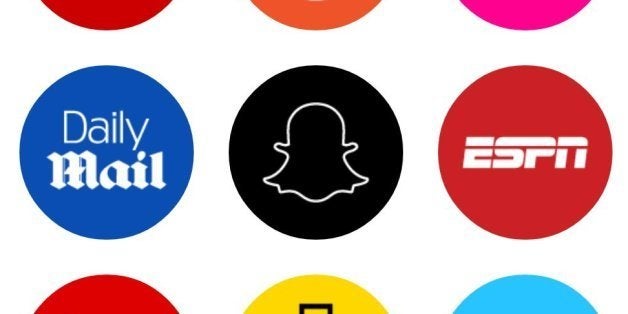 One of the most popular messaging apps sure isn't what it used to be, oh, 48 hours ago.
Snapchat on Tuesday announced a massive update called "Discover," which will feature content from media outlets that the social network has partnered with. As of Wednesday, those outlets are CNN, Comedy Central, Cosmopolitan, Daily Mail, ESPN, Food Network, National Geographic, People, Vice, Yahoo! News and Warner Music Group.
And just a day after the update, AT&T announced that it would premiere on the platform a superhero series called "SnapperHero." In it, social media personalities will take suggestions from fans, influencing the show's 12-episode story. Keeping with the Snapchat tradition, episodes of the show will disappear 24 hours after they're first made available.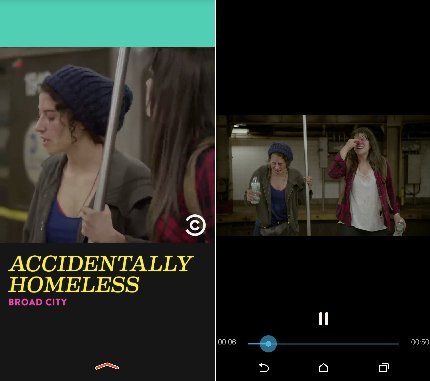 Comedy Central's page on Snapchat's new Discover feature. More outlets for "Broad City": Always a good thing.
The changes seem to emphasize branded content over that from individuals.
Still, "Discover" was met with some excitement: The NiemanLab said it "could be a significant moment in the evolution of mobile news."
But regular Snapchatters just want to know where their "best friends" went. Users have flooded Twitter with complaints about the removal of the feature allowing anyone to view the three people a user most frequently interacted with. In theory, this "best friends" feature gave you some idea of who your friends were closest with, at least on Snapchat.
Snapchat did not respond to a request for comment on the changes.
It's worth noting that while the official emphasis on media properties is new, brands like Taco Bell have long used Snapchat to reach teens and 20-somethings. If anything, the app's new direction signals that Snapchat wants to play along -- and reap ad revenue, too. We'll see if the audience sticks around.
Popular in the Community