When you think of investing your money, sneakers probably aren't the first thing that come to mind. But according to newly released research, some sneakers could be a better investment than gold.
The research, conducted by MyVoucherCodes — a voucher, coupon and discount deals website based in the U.K. — analyzed 50 pairs of sneakers that have been released over the years. According to the findings, some of the shoes have a resale value more than 60 times their original price.
For example, there are the Nike SB Dunk Low Reese Forbes Denims, which originally sold for $65 in 2002 and are now reportedly worth over $4,000. There are also the Yeezy 2 Red Octobers, which retailed for $250 in 2014 and are now worth $5,655. Financially speaking, that's a great return on investment. (The ROI is the gain from investment minus the cost of investment, divided by the cost of investment, according to Investopedia.)
The study found that all the sneakers listed increased in value more than gold did since they were released. (But note that some analysts have deemed gold a risky or bad investment, and in the past five years its value has fluctuated quite a lot.) MyVoucherCodes calculated the number in its report using StockX, which calls itself the online "stock market for things" and gives an average price for sneakers based on sales for the past year. To find the ROI, MyVoucherCodes used the original sale price and the average current sale price.
"When we think of individuals building up a portfolio of investments, we usually associate it with property or stocks and shares," Anders Nilsson, spokesperson for MyVoucherCodes, said in an emailed statement. "While these may still prove a popular choice for many, it's interesting to see just how lucrative the footwear resale market has become, with some sneakers raking in a potential profit of thousands of dollars in a short space of time."
But before you go and blow your entire paycheck on a pair of sneakers, there are a few things to consider
For one thing, not every pair of sneakers is going to give you a stellar return on investment. And a sneaker's potential resale value can't always be accurately predicted.
According to sneaker lover and popular YouTube personality Mr. Foamer Simpson, sneakers can be a good investment, but it's not as simple as buying just any old pair of shoes.
"It's tricky," he said. "There's a guessing game or element of unpredictability that makes it exciting for some collectors. With sneakers, you kind of never know. Sure, you know what sneakers are more limited or which ones were harder to get, but even with that, it fluctuates a lot. A sneaker that was very valuable two years ago might all of a sudden crash and no longer be valuable."
DJ Delz, the creator of The Sneaker Addict, agreed, telling HuffPost, "[Sneakers] are a good investment, but you have to know what you're doing, because some sneakers will skyrocket in value, but then they'll just drop. As fast as they go up, they will go down."
Even if you have a pair of valuable shoes in your collection, you need to find someone who's willing and able to spend top dollar if you want to cash in. Simpson acknowledged that could be a challenge because there's "a very, very, very small target market" of people who spend a ton of money on sneakers.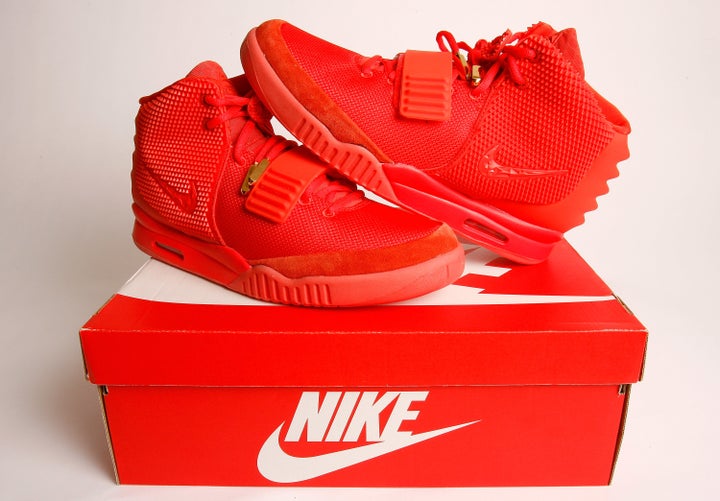 There are some things that make a shoe more valuable
The supply and demand model is definitely important when it comes to determining a shoe's value. The lower the supply (or the rarer the shoe) and the higher the demand, the more valuable a pair of sneakers will likely be.
Delz, who said he owns about 500 pairs of shoes, said, "The whole situation with sneakers is that when they're limited, everyone wants them, [and] they can't get them. You always hear that saying 'You want what you can't have.'"
People really have to want the shoes to make the demand go up, Simpson said.
"It could be a one of one sneaker from some brand no one heard of that nobody wants, and, yeah, it's limited, but there's no demand there," he said. "It's how limited they are in relation to how many people want them, basically."
As Delz explained it, "If they made a hundred million pairs of the hypest shoe out there, people wouldn't be hype-beasting off of them."
You can look at Yeezy sneakers as an example. Simpson said that when Kanye West started collaborating with Adidas, resale prices were through the roof. Now they've gone down. The September 2018 Yeezy Boost 350s were released in "mass quantities, giving an unprecedented number of fans worldwide direct access to [them] at retail price," according to a press release. West has said that he wants everyone to wear his shoes. (A spokesperson for MyVoucherCodes said that that Yeezy release prompted the study.) In other words, the supply has increased. As an apparent result, the demand for his shoes appears to be declining, according to Sole Collector.
"Value-wise, [Yeezy Boosts] are nowhere near where they were a couple years ago, and a big part of that is the supply and demand thing," Simpson explained. "They're making more pairs. Maybe not as many people want them — whatever the case is. 'How many people want them, and how many are we going to release?' That's kind of what sets the market."
The physical condition of the shoes is also important. In order for sneakers to remain at their peak value, they should almost always be unworn. You still might sell valuable shoes "for a pretty penny" even if they have been worn, he said, but they probably won't be worth as much as unworn shoes. He noted that the one case in which sneakers might increase in value after being worn is if they were worn during a major game by a famous athlete, like Lebron James or Michael Jordan.
A shoe that's designed in collaboration with a high-profile figure ― Delz pointed to one of his pairs, Jordan 2 Retro Eminem (The Way I Am) sneakers ― will also likely be worth more.
"If it has some kind of connection to a superstar or legend out there," Delz said, that could help increase the value.
But a lot of it comes down to hype
"Hype is everything. It's absolutely everything to how a sneaker goes up in value," Delz said. "Everything I told you ... from the limited amounts, wanting what you can't have and then having artists attached to it — that all has to do with hype. That's what it's all about."
Hype, Simpson said, is a funny thing because it, like a shoe's value, can be unpredictable. For that reason, shoes aren't necessarily a sound financial investment.
"It can get a little tricky because you don't always know," Simpson said.
That said, Simpson and Delz agreed you can make a living buying and reselling sneakers. But you have to be smart about it.
"There's always something you can resell. There's a market for a lot of stuff, and with sneakers, people make a killing off it," Delz said, although he cautioned that it might not prove to be a fruitful long-term gig.
"It's like any business. You've got to apply business principles to it," Simpson said. "There are people who definitely make great livings doing that, but it has to be organized and well thought out, and you have to be well practiced in the area. It's a business, so if you apply good business sense and savvy, then like in any realm, you'll be successful."
Before You Go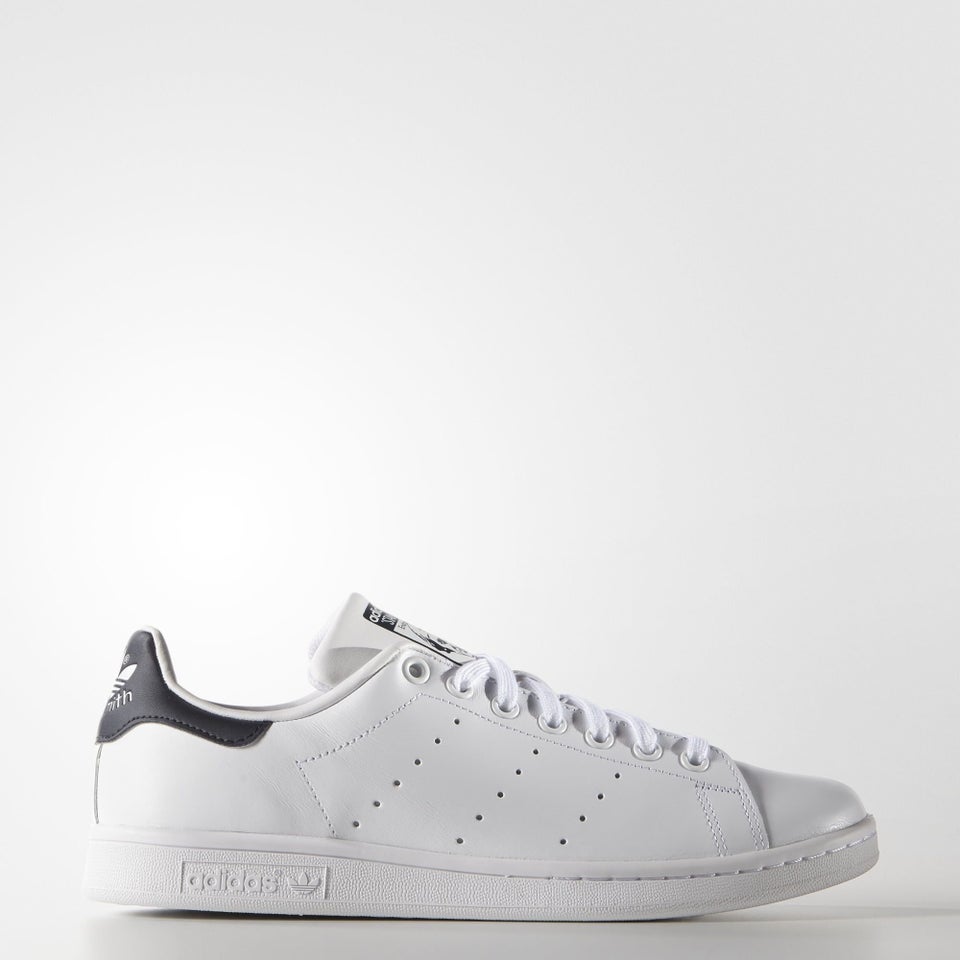 White Sneakers