When it comes to keeping a successful and satisfying low-sodium diet, one must start by understanding where sodium hides. Hint: it's not just in that salt shaker. Turns out, most of the sodium we consume comes from the food we eat, both the processed ingredients as well as the fresh stuff -- like crab, milk, and even cantaloupe. Once you add all that up, plus sprinkles from the shaker, it's easy to see why so many of us eat beyond the recommended upper limit of 2.3g of sodium (or about 6g of salt) a day.

But don't panic. Just because it's important to avoid high sodium foods doesn't mean you have to miss out on the meals you love. That's because a successful low-sodium diet requires one not to remove foods, but replace them. And with this list, you'll learn about the sneakiest sodium contributors in your life. As well as these savvy swaps to help keep the recipes you love on your table.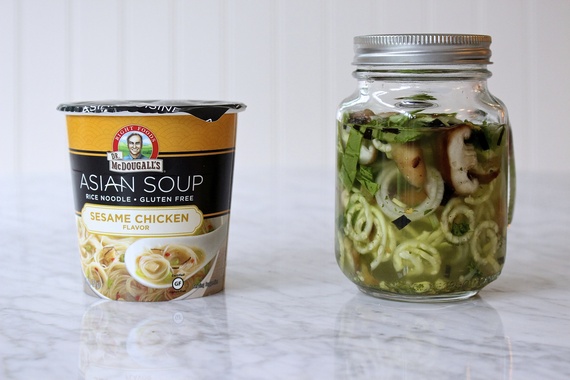 SOUP
Sodium Culprit: Most packaged or prepared foods will land in the high-sodium category. And canned soups, even those filled with healthy veggies, are no exception. Depending on the product, one serving can range from .1 to 1g of sodium. And let's be honest, who eats just one serving of soup?
Low-So Solution: The good news is that low-sodium products exist; just be sure to read labels as some may still contain too much sodium for your needs, or contain a salt substitute with potassium chloride, which may be problematic for those with kidney disease or taking certain medication. But here's the great news: homemade soup not only contains less sodium, it contains more flavour, too. Especially if you use in-season ingredients, fresh herbs, and interesting spices (sumac, cumin, curry!). Keep things convenient by roasting and blending vegetables, or by using a slow cooker to do the work for you. And while you can make stock or broth from scratch, for a quick fix, boil dried mushrooms in water for 20 to 30 minutes. Then use the mushroom broth to give soups and stews an earthy, umami flavour. Or try one of these substitutes with items you might already have on hand.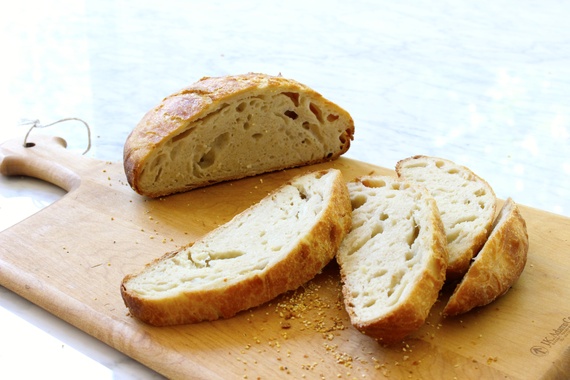 BREAD
Sodium Culprit: Two slices of wheat, white, and even rye may land you around one-third of the recommended daily intake, depending on the product.
Low-So Solution: If you love the taste and texture of bread, you have three choices: (1) stick with a one slice, open-faced sandwich; (2) look for low-sodium bread products at the market or online; or (3) make your own low-sodium bread from scratch, using spices, herbs, nuts, and seeds to boost the flavour. Of course, this is also the perfect opportunity to be creative. Which means putting your favourite sandwich fillings into a lettuce wrap, a hollowed cucumber (or what I call cucumber baguettes), in a corn tortilla, on this wheat-free cauliflower bread, or even atop leafy greens for a sandwich-inspired salad.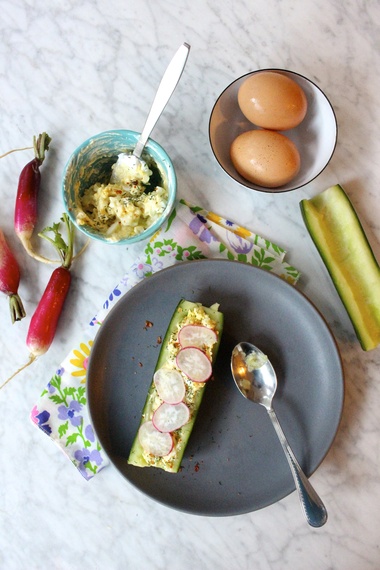 MILK
Sodium Culprit: Milk does a body good, as the saying goes. But be aware that most milk, cow as well as nut, soy, and hemp, can also mean .1g of sodium per cup. And when you consider multiple bowls of cereal and those morning (and afternoon!) lattes, you can see how easily the numbers add up.
Low-So Solution: First step, just be aware of your milk consumption and adjust accordingly. If you need to keep sodium to a minimum, replace your milk with low-sodium coconut milk or homemade nut milk.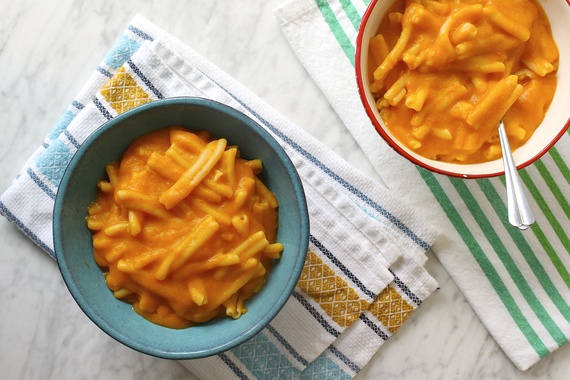 CHEESE
Sodium Culprit: Salt is one of the main ingredients used to make cheese. It naturally keeps moisture and bacteria growth out, while boosting taste and texture. And a recent study by the Consensus Action on Salt and Health, found that some cheese (halloumi, feta, and blue) contain more salt than seawater. And a single ounce of some cheese exceeded the amount of sodium in a bag of chips!
Low-So Solution: First of all, low-sodium cheeses do exist. Certain products (like Swiss, ricotta, Parmesan, and cottage cheese) may contain below .06g of sodium per serving. So check labels constantly for options. If you want to ditch the diary, though, look to vegan and raw chefs for inspiration. When you want something to sprinkle, use shredded yellow squash and zucchini. When you need something rich and saucy, use pureed carrots or butternut squash. And for something to spread, blend steamed cauliflower with cashews or pine nuts until creamy.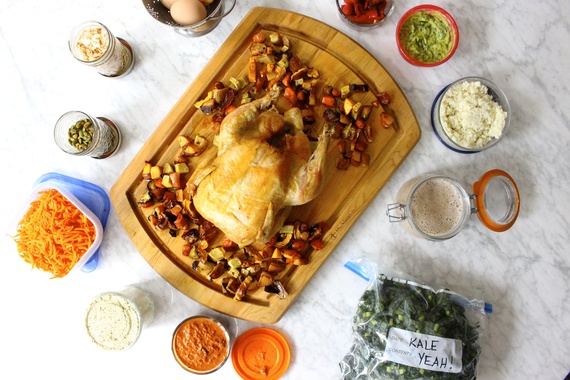 POULTRY
Sodium Culprit: It's quite typical for a store-bought chicken (and turkey!) to come pre-plumped or injected and brined with a salty solution before it hits the store--sometimes increasing sodium by 500%. The same can be true for pork, shrimp, and seafood.
Low-So Solution: To avoid plumping, pass on products that list "added broth," "enhanced," or "brined" on the label. And look for birds (and pork and seafood) that say "air-chilled' and "no water added." Then add your own brine and seasonings at home.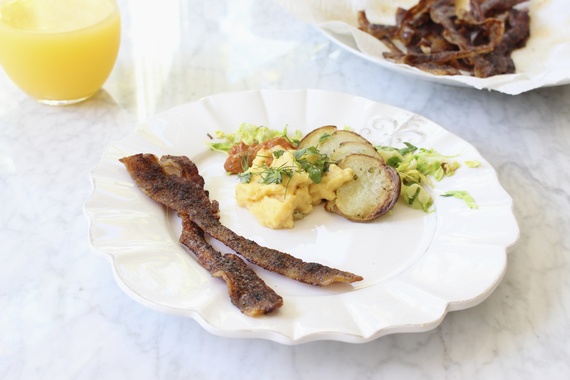 COLD CUTS
Sodium Culprit: According to the American Heart Association, about 6 thin slices of deli meat can equal more than half the day's 1.5g of sodium allotment.
Low-So Solution: Like cheese, a few low-sodium or no-salt-added deli meats do exists in grocery stores. Talk to your butcher or grocery buyer to find and stock these products, and always check labels. But for an easier way to replace the deli meat, prep a bunch of roasted chicken, shredded pork, grilled steak, or hard-boiled eggs on a slow Sunday. Then use these cooked proteins throughout the week. As for cured meats, you can make your own sausage and bacon, from scratch; without salt or added sodium.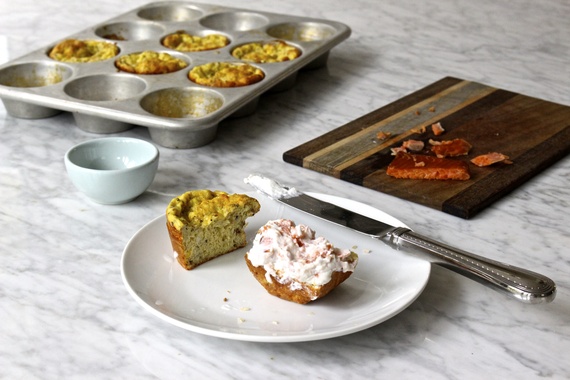 BREAKFAST FOOD
Sodium Culprit: Breakfast may be the most important meal of the day but it can also quick tip the scale on sodium. With more than .5g of sodium, a single bagel will equal one-third of the lower recommended daily limit. And that's not counting cream cheese, smoked fish, or morning milk.
Low-So Solution: As always, read labels to look for lower sodium options. Some cereals and most plain oatmeal contain little to no sodium. Just remember to watch the dairy or use a substitute. In place of toast or muffins, use rice crackers or corn tortillas. Yoghurt and chia seed pudding are great, portable options, too. And best of all, take some inspiration from other cultures or special diets for your morning routine. Trading in sugar-filled snacks for savoury rice porridge or hash-brown crust quiches.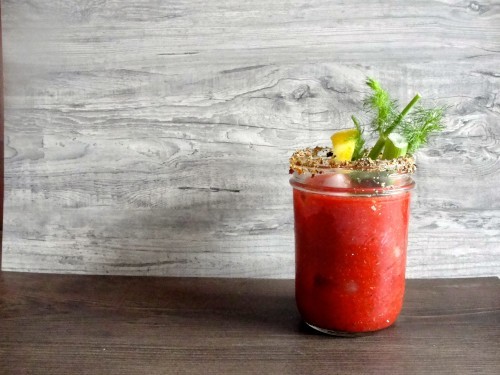 SALT
Sodium Culprit: 1 tsp of table salt means 2.3g of sodium or the upper recommended limit. And don't be fooled, sea salt although flakier and larger, contains the same amount of sodium as its table salt counterpart.
Low-So Solution: In place of salt, use salt-free seasoning blends or other strong spices. Try nutritional yeast and kelp-based substitutes. Alternatively, if you can handle more sodium, use small amounts of "salty" ingredients in place of the shaker, like a sprinkle of lower-sodium Parmesan; chopped olives; or panko breadcrumbs or crumbled low-sodium crackers. But best of all, use whole foods and their naturally "salty" tastes to round out the flavours of a dish, like adding roasted carrot or chard stems to flavour hummus or velvet beet juice to make a salt-free bloody Mary mix. In general, meat and produce provides the whole spectrum of tastes to play with. So remember, start with the food first before simply reaching for that shaker.

After lupus caused her kidneys to fail, Jessica Goldman Foung refocused her life and work to study food, health, and the ways they interact. She began Sodium Girl in 2009 to capture her adventures in living a low-sodium life. Jessica works closely with the National Kidney Foundation and American Heart Association on patient education and recipe development. She's authored two books, Sodium Girl's Limitless Low-Sodium Cookbook and Low-So Good: A Guide to Real Food, Big Flavor, and Less Salt. Follow her on Facebook, Twitter, Instagram, and/or Pinterest.

Jessica Goldman Foung's new book, Low-So Good, is out now (published by Chronicle Books, £19.99)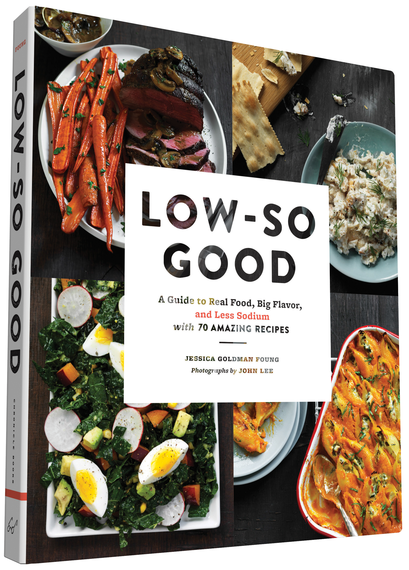 Calling all HuffPost superfans!
Sign up for membership to become a founding member and help shape HuffPost's next chapter