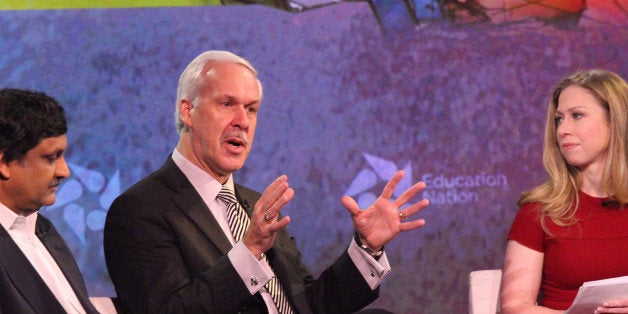 There's a good chance you've seen commercials advertising Southern New Hampshire University, even if you don't live anywhere near the state.
Although the name may sound like a public university, SNHU is a private, non-profit school, and those ads have helped fuel a big online enrollment boost in recent years.
There are now 32,000 students enrolled online, SNHU's Vice President of Marketing and Student Recruiting Gregg Mazzola told The Huffington Post, and he expects that number to hit 35,000 this year. If the university hits that target, it would be doubling the 17,000 students Inside Higher Ed reported were enrolled online in October 2012.
The school's campus in Manchester, N.H., has 2,912 students enrolled -- a small increase from a year ago, but mostly holding steady.
Mazzola declined to discuss how much SNHU spends on marketing, but he did confirm that the school is running commercials nationwide.
However, that growth comes with a critical look by outsiders, most recently in a Slate article last week by University of Southern California professor Gabe Kahn. Some alumni are complaining SNHU's commercials make the school seem like for-profit giants Kaplan, ITT and the University of Phoenix, Slate reported. And like for-profit colleges, the article noted, SNHU spends "millions" employing at least 160 admissions counselors.
SNHU President Paul LeBlanc took exception to some of the comparisons to for-profit colleges in a blog post:
"Comparing anyone to Phoenix is automatically an insult to most (fair or not to Phoenix) and what we actually said is that we borrowed the best of operational practices from the for-profits (customer service, data analytics, a sense of urgency and accountability) while eschewing the practices that cast them in such a poor light," LeBlanc wrote. "Using actual examples and evidence, I pointed out the differences in our admissions processes, our far better graduation rates, our lower prices, and the ways we address quality in our programs."
It's no wonder SNHU is trying to avoid being seen as a for-profit university.
That's not to say LeBlanc views for-profits as inherently evil. "Undeniably, the for-profits have a lot to teach us about improved service to students," he told The New York Times in 2011.
Which helps explain the hodgepodge of a school SNHU has become.
SNHU had an 84-percent acceptance rate in fall 2011 for undergraduates, more on par with public institutions than private colleges. But like private schools, it dishes out financial aid to 9 out of 10 students on the campus, according to LeBlanc's post. It's no doubt that part of the revenue used on financial aid is due to the school's expanding online education programs that are reminiscent of for-profits.
Like for-profits, SNHU is heavily reliant on adjunct instructors, according to Slate, though traditional and public schools have increasingly sought more part-time faculty as well. However, SNHU is rated by the Chronicle of Higher Education as one of the best universities to work for. And LeBlanc wrote in the blog post last week that the school is considering hiring two dozen additional full-time faculty just for the online programs.
"We are, in many ways, creating a new hybrid non-profit," LeBlanc said in his blog post, "one that melds a lot of the best operational practices of the for-profits with the values and mission of our non-profit status (and don't let anyone tell you there isn't a difference). ... We are doing our best in our own way. Others will find their path."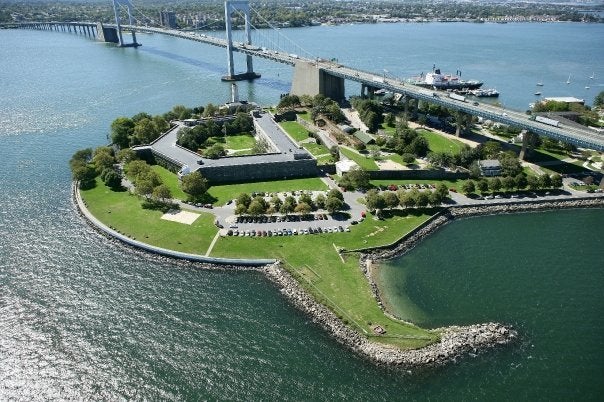 Best Colleges For ROI: PayScale List
Popular in the Community