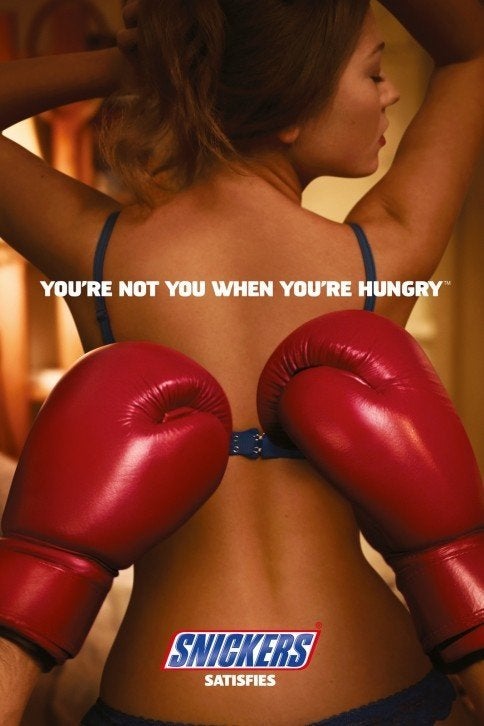 Today in "most ridiculous advertising claims," candy company Mars Inc. tells men that eating a Snickers bar will help them in the bedroom. Apparently, consuming the peanut-caramel-nougat treat will make one's fingers more agile -- and all the more able to undo a woman's bra. The tag line? "You're not you when you're hungry. Snickers satisfies."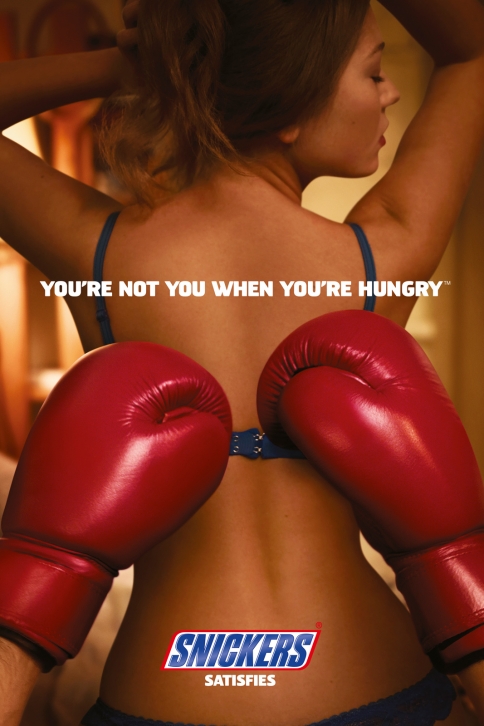 Huh? I know that "sex sells" and all, but this ad is just plain confusing.
Some thoughts:
I'm not sure if hunger is the thing that stops most people from engaging in a sexual tryst. Here are some things that hunger might actually prevent you from doing: working productively, falling asleep, engaging in a discussion with a friend about anything other than food.
If you were really that hungry, why would you choose a Snickers to satisfy that craving? There are so many superior foods out there. (Give me a good Saag Paneer over a Snickers bar any day.)
If I don't eat a Snickers will I be unable to take my bra off when I want to go to sleep?
If you do decide to get your candy bar fix before your next sexual encounter, probably best to follow Tim Nudd from AdWeek's advice: "Brush your teeth first."
REAL LIFE. REAL NEWS. REAL VOICES.
Help us tell more of the stories that matter from voices that too often remain unheard.