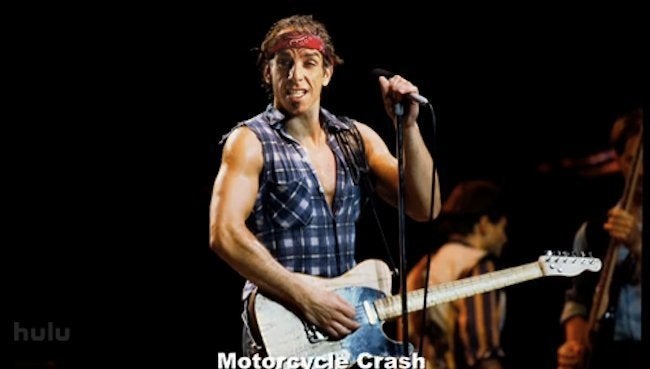 Derek Zoolander wasn't the only classic Ben Stiller character who made an appearance on this weekend's "Saturday Night Live."
Anyone who enjoyed "The Ben Stiller Show" might have guessed that Stiller would do his spot-on Bruce Springsteen impression while hosting Saturday, and he did not disappoint. Stiller did a pre-recorded commercial for a DVD set of Springsteen stories that was very reminiscent of recurring "Ben Stiller Show" sketch "Legends Of Springsteen," with some "Counting With Springsteen" thrown in for good measure.
If you haven't seen the "Ben Stiller Show" sketches, you can watch those below, but first check out the ad for Springsteen's "Just The Stories" DVDs that contain no music -- just the fascinating talks Springsteen gives in between his songs on stage.
RELATED: Bruce Springsteen highlights from "The Ben Stiller Show"